iCarsoft HD V3.0 Vrachtwagens
iCarsoft HD V3.0 Vrachtwagens
De iCarsoft HD V3.0 is het nieuwe apparaat in de iCarsoft lijn geschikt voor trucks/vrachtwagens (Heavy Duty). Daarnaast kan ook het motormanagement van normale auto's uitgelezen worden.

✓ Volledige truck OBD J1939 (CAN) / J1708 (RS485) / J1587 (RS485) ondersteuning
✓ Volledige auto EOBD/OBD2 ondersteuning
✓ Foutcodes uitlezen en wissen bij vrachtwagens in: motor, transmissie, instrumentenpaneel, aandrijving, remmen, vering, ABS, ESP, brandstofsysteem etc
✓ Uit te lezen trucks: Mercedes-Benz, Scania, Volvo, MAN, Renault, Iveco, DAF, Isuzu, Peterbilt, Caterpillar, Kenworth, Mack etc
✓ Live data en freeze frame weergave


Read more
Got a question about this product?
Our team is ready to answer all your questions.
FAQ
Contact us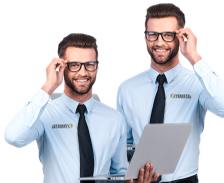 iCarsoft HD V3.0 trucks
De iCarsoft HD V3.0 is het nieuwste diagnoseapparaat van iCarsoft voor het uitlezen van vrachtwagens. De bedoeling van deze nieuwe ontwikkeling is om professionele functies beschikbaar te maken voor een interessante prijs. Dit heeft geleid tot een zeer simpel te bedienen apparaat met simpel te begrijpen menu's.
Wat kan de iCarsoft HD 3.0?
Volledig uitlezen van het OBD2/EOBD motormanagement bij auto's
Volledig uitlezen van het OBD systeem bij vrachtwagens
Weergeven van live en freeze frame data
Uitlezen van VIN, CIN en CVN voertuiginformatie en automatische voertuigherkenning
Uitlezen van andere specifieke elektronische systemen bij vrachtwagens, zoals ABS, transmissie, instrumentenpaneel, remmen, vering etc.
Gratis levenslang updates van iCarsoft

Ondersteunde merken
Freightliner
Kenworth
Mack
International
Sterling
Paccar
Peterbilt
Caterpillar


Western star

Mercedes-Benz
MAN

Scania
Volvo

Renault

ERF
Foden
Seddon-Atikinson

Iveco

DAF

Sisu

Steyr

Isuzu

Wat wordt er bij de iCarsoft geleverd?
iCarsoft HD V3.0 diagnose en service apparaat
Universele OBD2 (systeem)kabel
USB kabel voor updates
Opbergtas
Handleiding
Advantages & drawbacks
Geschikt voor vrachtwagens / trucks
Volledig EOBD/OBD2 compatibel
Foutcodes uitlezen en wissen in alle aanwezige systemen
Live data en freeze frame weergave
Specs summary
Device properties

Gratis updates, Uitleesapparaat, Updates

Features

ABS, Airbag, Foutcodes wissen, Freeze frame, Lambdasonde / o2 sensors, Live data, Motor uitlezen, Motormanagement reset, Scantool, Transmissie

Protocol

CAN, EOBD, ISO 9141, J1850 PWM, J1850 VPW, K-Line, KWP-2000, OBD2, J1939
No reviews have been published.