VW Audi OBD2 KKL USB Interface Cable
VW Audi OBD2 KKL USB Interface Cable
The VW Audi KKL is indispensable for any do-it-yourselfer! The KKL cable is intended for "older cars" (note, no CAN-BUS, but only dual K-Line). Suitable for certain cars from the Volkswagen Audi group up to year 2005. See the list of cars further down this page.

The KKL cable is suitable for the protocols listed below:

- ISO9141
- ISO/KWP
- VPW
- PMW

Cable length: 154cm
USB KKL 409.1 works in conjunction with VCDS Lite.
Only a KKL cable with drivers is supplied with an installation manual. VCDS Lite uses a license, which you need to purchase yourself through Ross Tech to take advantage of its full functionality.
Read more
Got a question about this product?
Our team is ready to answer all your questions.
FAQ
Contact us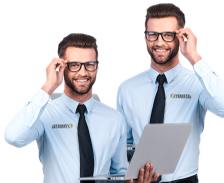 What can you do with the VW Audi KKL OBD interface?
With KKL cable and the VCDS Lite software, you are able to read the older generation (late 90s and early 2000s) vehicles not equipped with CAN bus connection.

You are able to:
Access various systems present in your car
Reading and erasing error codes
Making adjustments
Teach in control devices
Etc etc etc.
Suitable for the following models with KKL/K-Line connection (year of manufacture <2005)
Audi: A2 / A3 / A4 Cabriolet / A6 / A8 / S2 / S3 / TT (older generations!)
Seat: Alhambra / Altea / Arosa / Cordoba / Ibiza / Inca / Leon MK 1 / Leon MK 2 / Toledo (older generations!)
Skoda: Fabia / Felicia / Octavia MK 1 / Octavia MK 2 / Superb (older generations!)
VW: Beetle / Bora / Caddy / Corrado / Golf MK2 / Golf MK3 / Golf MK4 / Jetta MK3 / Jetta MK4 / Lupo / Passat MK3 / Passat MK4 / Polo MK3 / Polo MK4 / Touareg / Transporter T3 / Transporter T4 / Transporter T5 (older generations!)
What are the specifications of the KKL cable and VCDS lite software?
The cable and software are suitable for vehicles from the Volkswagen Audi group produced before 2005, which are in possession of a K-line connection. You can download VCDS lite for free. Please note that the free software is limited in use. To use its full capabilities, VCDS Lite must be purchased from Ross Tech.
What will be delivered?
KKL interface cabl
VCDS Lite demo software and drivers (to use the full capabilities of VCDS Lite, you must register and purchase the software on the Ross tech website)
Installation manual
The cable works with the VCDS Lite shareware software, which is also included. If you want to use the extended capabilities of the KKL, you need to register VCDS Lite, or purchase VCDS to be able to read the latest car.
Why buy a KKL with VCDS Lite?
If you own an older generation car from the Volkswagen Audi group and want to save money by tinkering with your car yourself, you can purchase a KKL interface from us. This cable connects your PC or laptop to your car. With the right VCDS lite software, you are able to read out your car, view data and learn control devices. You no longer have to go to the garage to have error codes read, or to learn a throttle body. You can do this yourself with the KKL and VCDS Lite, at a fraction of the price they charge at a garage.
Differences VCDS Lite shareware version and VCDS Lite registered version
Free demo shareware:
Cannot do an AutoScan
Provides no textual explanation of error codes found
No basic settings present (so no throttle body learning, Xenon leveling, or timing on TDIs)
Customization not possible (making changes to central locks, window comfort closure/lighting/claxon not possible)
Differences between the registered VCDS Lite compared to the expensive VCDS HEX-NET
Cannot read generic OBD2
Does not work on cars with CAN-BUS
Less large fault code database
Limited to use on 1 PC
No advanced measuring blocks available
No acceleration measurement possible
The manual for the KKL Interface can be found here: Manual KKL Cable
Advantages & drawbacks
Inexpensive solution in combination with VCDS Lite for certain cars in the Volkswagen Audi group up to 2005 that communicate via K-Line.
Extensive installation manual available
Many advanced features
Only suitable for certain cars from the Volkswagen Audi group up to year 2005 that do not communicate via CAN protocol
Some computer knowledge required to get the interface workable on the computer
Often purchased together with...
Specs summary
Manufacturer

Audi, Seat, Skoda, Volkswagen

Device properties

Handheld, Connect to computer

Features

ABS, Controlling Actuators, Airbag, Erase fault codes, Teach in throttle valve, Parts coding, Interface, Lambda probe / o2 sensors, Live data, Engine diagnostics, Engine management reset, Immobilizer, Calibrate steering angle sensor, Transmission

Protocol

ISO 9141, J1850 PWM, J1850 VPW, K-Line, KWP-2000, OBD1
No reviews have been published.