Alfa Romeo / Fiat / Lancia / Iveco USB Interface Scanner FiCom
Alfa Romeo / Fiat / Lancia / Iveco USB Interface Scanner FiCom
FiCom is diagnose software voor Iveco, Fiat, Alfa en Lancia voertuigen. Het omvat ook andere voertuigen in samenwerking met Fiat zoals bijvoorbeeld de Ford Ka van bouwjaar 2008 tot en met heden. De volledige lijst met auto's vindt u onderaan de pagina. U kunt deze interface hier in onze webshop kopen. Voor oudere auto's zonder een 16 pin OBD2 aansluiting heeft u een adapter nodig! Voor service functies op nieuwere auto's vanaf circa bouwjaar 2017 heeft u een Fiat Chrysler FCA Secure Gateway Module 12+8 kabel nodig.
Read more
Got a question about this product?
Our team is ready to answer all your questions.
FAQ
Contact us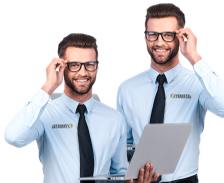 FiCom heeft een slimme OBD2 naar USB interface die een multilpexer bevat voor zowel de K-Line en CAN-BUS-communicatie. Dit betekent dat de interface volledig automatisch werkt, zonder dat u schakelaars of iets dergelijks moet verzetten. De protocollen die ondersteund worden zijn KW71, KWP2000, ISO15765. De software is zeer makkelijk te gebruiken. Voor service functies op nieuwere auto's vanaf circa bouwjaar 2017 heeft u een Fiat Chrysler FCA Secure Gateway Module 12+8 kabel (SGW) nodig, zie onderaan de pagina.
Wat kan de FiCOM:
• Het FiCOM diagnose systeem beschikt over meer dan 20.000 foutcodes
• Foutcodes uitlezen en wissen
• Een service interval resetten
• Actuatoren testen
• Herkent automatisch het voertuig
• Autoscanfunctie
• Meetwaarden opvragen en basisinstellingen wijzigen
• Data loggen om grafisch weer te geven en/of op te slaan, b.v. voor foutdiagnose of tuning
• Onderdeelnummers uitlezen
• Regelapparaten coderen
• Injectoren coderen
• Calibratie van componenten, zoals gaskleppen
• Volledig Nederlandstalige software

U krijgt: Ficom OBD2 USB-interface met standaard 2-jaar garantie op onze producten. Het betreft hier een originele FiCom kabel met licentie, zodat u gratis de geleverde software kan updaten.

Onder andere geschikt voor de volgende auto's:
Abarth
Abarth 500

Alfa Romeo

Alfa Romeo 145
Alfa Romeo 146
Alfa Romeo 147
Alfa Romeo 155
Alfa Romeo 156
Alfa Romeo 159
Alfa Romeo 164
Alfa Romeo 166
Alfa Romeo 33
Alfa Romeo 4C 2013-2021 [QC]
Alfa Romeo 4C 2014-2021 [4C]
Alfa Romeo 75
Alfa Romeo Brera
Alfa Romeo GT
Alfa Romeo GTV
Alfa Romeo Giulia 2015-2021 [GA]
Alfa Romeo Giulietta 2010-2021 [GU]
Alfa Romeo Mito
Alfa Romeo Spider
CITROEN

CITROEN Jumper 2001-2006
CITROEN Jumper 2006-2011
CITROEN Jumper 2011-2021 [250]
CITROEN Nemo 2007-2011
CITROEN Nemo 2012-2021
CITROEN Relay 2001-2006
CITROEN Relay 2006-2021

Ferrari

Ferrari 348 1989-1995 [F119]
Ferrari 360 Modena 1999-2005 [F131]
Ferrari 360 Spider 2000- [F131]
Ferrari 430 Scuderia 2004-2011 [F131]
Ferrari 456 1992-2003 [F116]
Ferrari 458 2009-2015 [F142]
Ferrari 512 M 1994-1996 [F110]
Ferrari 512 TR 1991-1994 [F110]
Ferrari 575M Maranello 2002-2006 [F133]
Ferrari 599 2007-2012 [F141]
Ferrari 612 Scaglietti 2004-2011 [F137]
Ferrari California 2008-2017 [F149]
Ferrari F355 1994-1999 [F129]
Ferrari F430 2004-2009 [F131]
Ferrari F50 1995-1997 [F130]
Ferrari FF 2011-2016 [F151]
Ferrari Mondial 1988-1993 [F108]
Ferrari Scuderia Spider 16M 2009-2009 [F131]
Ferrari Superamerica 2005-2006 [F133G]
Ferrari Testarossa 1984-1996 [F110]

Fiat

Fiat 500 2007-2021 [FF]
Fiat 500E 2007-2021 [FF]
Fiat 500L 2012-2014 [CL]
Fiat 500L 2014-2021 [BF]
Fiat 500X 2015-2021
Fiat Albea 2002-2012
Fiat Barchetta 1998-2005
Fiat Bravo 2007-2011 [198]
Fiat Bravo-Brava 1995-2001
Fiat Cinquecento 2001-2021
Fiat Coupe' 1993-1997
Fiat Coupe' 1998-2001
Fiat Croma 1992-1996 [154]
Fiat Croma 2005-2011 [194]
Fiat Doblo' 2000-2009 [223]
Fiat Doblo' 2010-2021 [263]
Fiat Ducato 1994-2002 [230]
Fiat Ducato 2002-2006 [244]
Fiat Ducato 2006-2011 [250]
Fiat Ducato 2011-2021 [250]
Fiat Egea 2015-2021 [PD]
Fiat Fiorino 1988-2007 [147]
Fiat Fiorino 2008-2021 [225]
Fiat Freemont 2011-2021
Fiat Fullback 2006-2012
Fiat Grande Punto 2005-2012
Fiat Idea 2003-2011
Fiat Linea 2007-2011
Fiat Marea 1996-1998
Fiat Marea 1999-2007
Fiat Mobi 2016-2021 [MB]
Fiat Multipla 1998-2010
Fiat Novo Uno 2010-2021 [NU]
Fiat Ottimo 2013-2017 [OT]
Fiat Palio
Fiat Palio 2008-2011
Fiat Palio FLP
Fiat Palio RST
Fiat Palio RST 2
Fiat Panda 1991-2002 [141]
Fiat Panda 2003-2011 [169]
Fiat Panda 2012-2021 [319]
Fiat Perla
Fiat Premio
Fiat Punto 1993-1999 [176]
Fiat Punto 1999-2005 [188]
Fiat Punto Evo 2009-2021 [199]
Fiat Punto LA
Fiat Qubo 2008-2021
Fiat Scudo 1994-2004
Fiat Seicento 1997-2010
Fiat Stilo 2001-2010
Fiat Strada 1996-2021
Fiat Tempra 1990-1997
Fiat Tipo 1990-1995
Fiat Tipo 2015-2021 [PD]
Fiat Tofas [131]
Fiat Toro 2016-2021 [TO]
Fiat Ulysse 1994-2002
Fiat Uno 1996-2010
Fiat Uno pick-up 1996-2010
Fiat Viaggio 2012-2021
Ford
Ford Ka 2008-2014

Iveco
Iveco Campagnola 2007-2011
Iveco Daily 2001-2006 [III]
Iveco Daily 2006-2011 [IV]
Iveco Daily 2012-2014 [V]
Iveco Daily 2014-2021 [VI]
Iveco Massif 2007-2011
Jeep
Jeep Cherokee 2014-2021 [KL]
Jeep Commander 2006-2010 [XK]
Jeep Compass 2007-2021 [MK]
Jeep Compass 551 2017-2021 [M1]
Jeep Compass 552 2017-2021 [MP]
Jeep Compass 553 2017-2021 [M4]
Jeep Compass 556 2017-2021 [M6]
Jeep Grand Cherokee 1999-2004 [WJ]
Jeep Grand Cherokee 2001-2004 [WG]
Jeep Grand Cherokee 2005-2021 [WK]
Jeep Liberty 2002-2007 [KJ]
Jeep Liberty 2004 [WJ]
Jeep Liberty 2008-2015 [KK]
Jeep Renegade 2014-2021 [B1]
Jeep Renegade 2014-2021 [BQ]
Jeep Renegade 2014-2021 [BU]
Jeep Wrangler 2001-2006 [TJ]
Jeep Wrangler 2004 [KJ]
Jeep Wrangler 2007-2021 [JK]
Jeep Wrangler 2008-2021 [J8]

LANCIA

LANCIA Dedra
LANCIA Dedra 1993
LANCIA Dedra 1994
LANCIA Dedra 1996
LANCIA Dedra 1998
LANCIA Delta 1993
LANCIA Delta 1996 [111]
LANCIA Delta 1998
LANCIA Delta 2008-2014 [181]
LANCIA Flavia 2010-2016 [JS]
LANCIA K
LANCIA K 1998
LANCIA K 1999
LANCIA Lybra
LANCIA Musa
LANCIA Thema 1992-1994
LANCIA Thema 2014-2021 [LX]
LANCIA Thesis 2001-2009 [841]
LANCIA Voyager 2007-2021 [RT]
LANCIA Y10 1992-1996
LANCIA Ypsilon 1995-2003 [840]
LANCIA Ypsilon 2003-2011 [843]
LANCIA Ypsilon 2011-2021 [846]
LANCIA Z
LANCIA Z 1997

Maserati
Maserati Coupe 2002-2007 [M138]
Maserati Ghibli 2013-2021 [M157]
Maserati GranSport 2005-2007 [M138]
Maserati GranTurismo 2007-2021 [M145]
Maserati Quattroporte 2004-2008 [M139]
Maserati Quattroporte 2008-2012 [M139]
Maserati Quattroporte 2013-2021 [M156]
Maserati Spyder 2002-2007 [M138]
Peugeot

Peugeot Bipper 2007-2011
Peugeot Bipper 2012-2021
Peugeot Boxer 2001-2006
Peugeot Boxer 2006-2009
Peugeot Boxer 2011-2021 [250]
Advantages & drawbacks
Zeer uitgebreide en professionele diagnose interface
Nederlandstalige software
Gratis updates
Eén van de weinige diagnose interfaces dat geschikt is voor Iveco
Niet geschikt voor de beginner
Often purchased together with...
Specs summary
Manufacturer

Abarth, Alfa Romeo, Ferrari, Fiat, Lancia, Maserati, Iveco

Device properties

Gratis updates, Uitleesapparaat, Updates, Verbinden met computer

Features

ABS, Actuatoren aansturen, Airbag, Coderen, Elektronische parkeerrem openen, Foutcodes wissen, Freeze frame, Gasklep inleren, Inleren onderdelen, Interface, Lambdasonde / o2 sensors, Live data, Motor uitlezen, Motormanagement reset, Olie reset, Programmeren, Remblok reset, Roetfilter regeneren, Scantool, Service reset, Startonderbreker / immo, Stuurhoeksensor kalibreren, Transmissie

Protocol

CAN, EOBD, ISO 9141, J1850 PWM, J1850 VPW, K-Line, KWP-2000, OBD1, OBD2
No reviews have been published.