Autel MaxiBAS BT506
The Autel MaxiBAS BT506 is a popular and very handy battery tester that can be connected to your phone or tablet via a Bluetooth connection. A battery diagnosis can be done through the Autel app for MaxiBAS.
✓ Battery, starting voltage and alternator tester
✓ Works via an app (Apple and Android)
✓ Extension of the MaxiSys, but can also only be used via an app
✓ Connect wirelessly via Bluetooth
Read more
Got a question about this product?
Our team is ready to answer all your questions.
FAQ
Contact us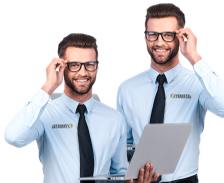 Autel MaxiBAS BT506

The Autel MaxiBAS BT506 is an easy-to-use equipment for testing batteries and analyzing automotive electrical systems. The Autel MaxiBAS system is fully operational via an app on your phone or tablet. Which means that the app must be downloaded via the App Store of Apple or in the Play Store of Android. The Autel BT506 can also be connected to almost all MaxiSYS systems.

After the Autel BT506 is connected to the battery of the car, a Bluetooth connection is made with the Autel app. This ensures that the system is commissioned.

Features of the MaxiBAS BT506
You will be guided step by step in preparing the car, in order to perform the various battery analyses. The BT506 can analyze the following:

- Battery voltage
- Capacity of the battery and the ability to hold it
- Battery health
- Starting voltage of the battery (when starting the car)
- Dynamo / generator

In the app you have the option to choose to test a battery that is in the car (Internal vehicle test), or you can choose to test a separate battery (Test outside the vehicle). The BT506 also has a built-in reverse polarity protection. If you have accidentally connected the plus and minus cable to the battery in reverse, you will be alerted by a series of red flashes on the BT506.


Which batteries can the BT506 analyze?
- 6 and 12 Volt batteries: 100 - 2000 CCA (connected in the vehicle or separately)
- Flooded, AGM, AGM Spiral, EFB and GEL batteries
- Compatible with CCA, CA, SAE, EN, IEC, DIN, JIS and MCA
- 12 and 24 Volt starters and dynamo's

What do you get when you order the MaxiBAS BT506?
- Original Autel MaxiBAS BT506 tester with battery clamps
- Matching cardboard storage box
- Quick Start Guide
Advantages & drawbacks
Bluetooth connection
Battery diagnosis via app
App supported in English
Can be linked to an Autel MaxiSYS system
Reverse polarity protection
Specs summary
Manufacturer

Abarth, Alfa Romeo, Aston Martin, Audi, BMW, Bentley, Chevrolet, Chrysler, Citroën, Dacia, Daihatsu, Dodge, Ferrari, Fiat, Ford EU, Ford USA, General Motors, Honda, Hyundai, Infiniti, Jaguar, Jeep, Kia, Lamborghini, Lancia, Land Rover, Lexus, Maserati, Mazda, Mercedes, Mini, Mitsubishi, Nissan, Opel, Peugeot, Porsche, Renault, Rolls-Royce, Saab, Seat, Skoda, Smart, Subaru, Suzuki, Tesla, Iveco, Toyota, Universeel, Volkswagen, Volvo

Device properties

Bluetooth connection, Connect to Android devices, Connect to Apple devices, Connect to tablet, Connect to phone

Features

Battery Test
No reviews have been published.