Autel MaxiBAS BT506
De Autel MaxiBAS BT506 is een populaire en zeer handige accutester dat via een Bluetooth verbinding met jouw telefoon of tablet verbonden kan worden. Door middel van de Autel app voor MaxiBAS kan een accu diagnose gedaan worden.
✓ Accu, startspanning en dynamo tester
✓ Werkt via een app (Apple en Android)
✓ Uitbreiding van het MaxiSys, maar kan ook alleen via een app gebruikt worden
✓ Via Bluetooth draadloos verbinden
Read more
Got a question about this product?
Our team is ready to answer all your questions.
FAQ
Contact us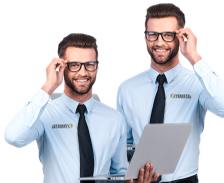 Autel MaxiBAS BT506

De Autel MaxiBAS BT506 is een makkelijk te gebruiken apparatuur om accu's te testen en elektrische systemen van auto's te analyseren. Het Autel MaxiBAS systeem is volledig werkzaam via een app op jouw telefoon of tablet. wat inhoud dat er via de App Store van Apple of in de Play Store van Android de Nederlandstalige app gedownload moet te worden. De Autel BT506 kan tevens gekoppeld worden aan bijna alle MaxiSYS systemen.

Nadat de Autel BT506 is aangesloten op de accu van de, wordt er en een Bluetooth verbinding gemaakt met de Autel app. Dit zorgt ervoor dat het systeem in gebruik genomen wordt.

Mogelijkheden van de MaxiBAS BT506
Stap voor stap word je begeleid in het voorbereiden van de auto, om zo de verschillende accu analyses uit te voeren. De BT506 kan de volgende zaken analyseren:

- Spanning van de accu
- Capaciteit van de accu en de mogelijkheid om deze vast te houden
- Gezondheid van de accu
- Startspanning van de accu (bij starten van de auto)
- Dynamo / generator

In de app heb je de mogelijkheid om te kiezen om een accu te testen die zich in de auto bevindt (Interne voertuig test), of je kunt ervoor kiezen om een losse accu te testen (Test buiten het voertuig.) Ook heeft de BT506 een ingebouwde beveiliging tegen omgekeerde polariteit. Heb je per ongeluk de plus en de min kabel omgekeerd aangesloten op de accu, dan word je hierop geattendeerd door een reeks rode flitsen op de BT506.


Welke accu's kan de BT506 analyseren?
- 6 en 12 Volt accu's: 100 - 2000 CCA (aangesloten in het voertuig of los)
- Flooded, AGM, AGM Spiral, EFB en GEL accu's
- Compatibel met CCA, CA, SAE, EN, IEC, DIN, JIS en MCA
- 12 en 24 Volt starters en dynamo's

Wat krijgt je geleverd als je de MaxiBAS BT506 bestelt?
- Originele Autel MaxiBAS BT506 tester met accuklemmen
- Bijhorende kartonnen opbergdoos
- Snelstart handleiding
Advantages & drawbacks
Bluetooth verbinding
Accu diagnose via app
Nederlandstalige app
Kan gekoppeld worden aan een Autel MaxiSYS systeem
Beveiliging tegen omgekeerde polariteit
Specs summary
Manufacturer

Abarth, Alfa Romeo, Aston Martin, Audi, BMW, Bentley, Chevrolet, Chrysler, Citroën, Dacia, Daihatsu, Dodge, Ferrari, Fiat, Ford EU, Ford USA, General Motors, Honda, Hyundai, Infiniti, Jaguar, Jeep, Kia, Lamborghini, Lancia, Land Rover, Lexus, Maserati, Mazda, Mercedes, Mini, Mitsubishi, Nissan, Opel, Peugeot, Porsche, Renault, Rolls-Royce, Saab, Seat, Skoda, Smart, Subaru, Suzuki, Tesla, Iveco, Toyota, Universeel, Volkswagen, Volvo

Device properties

Bluetooth verbinding, Verbinden met Android apparaten, Verbinden met Apple apparaten, Verbinden met tablet, Verbinden met telefoon

Features

Accutest
No reviews have been published.