Autel MaxiTPMS TS508
Autel MaxiTPMS TS508 is een TPMS tool is dat geschikt voor het programmeren en coderen van TPMS sensoren. De Autel TS508 is een recent ontwikkelde TPMS tool met een uitgebreide voertuigdekking. Je hebt met dit apparaat snel en makkelijk toegang tot de defecte TPMS sensoren en modules.
Read more
Got a question about this product?
Our team is ready to answer all your questions.
FAQ
Contact us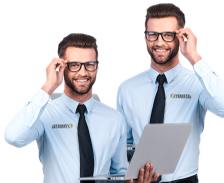 Autel MaxiTPMS TS508 mogelijkheden
De Autel TS508 is een professionele TPMS tool voor de bandenspecialist, garagist of serieuze hobbyist. De TS508 is het gespecialiseerde topmodel van Autel en biedt onderstaande mogelijkheden.
Activeert alle magnetische en frequentie sensoren met behulp van 125KHz, continue of gemoduleerde golf signalen
Ontvangt zowel 315MHz en 433MHz signalen
Leest en schrijft sensor-ID van het voertuig ECU
Leest en wist codes van het TPMS-systeem en zet het storingslampje uit
Leest geactiveerde sensor gegevens, inclusief sensor-ID, bandenspanning, temperatuur, toestand van de batterij, OE onderdeel nummer en opnieuw inleren informatie
Leest TPMS live data, met o.a. de bandenspanning, signaal-status, temperatuur, batterijstatus, enz.
Haalt informatie uit de TPMS ECU
Voert bediening tests en speciale functies
Programma voertuig ECU om sensor-ID's en posities in te leren (OBD-II&CAN)
Geschikt voor het programmeren per sensor
Leest sleutel codes (Key FOB) voor transmissie
Grafieken voertuig met 4 of 5 wielen om het diagnostisch proces te vereenvoudigen
Haalt generieke (P0, U0), fabrikant specifieke (P1, P2, P3, en U1) codes op
Schakelt het "check engine" lampje uit (MIL), wist foutcodes en kan foutcodes resetten
Controleert de werking van de sensoren
Eenvoudig te gebruiken met intuïtieve navigatie en stap-voor-stap instructies op het scherm
Ingebouwde oplaadbare Li-polymeer batterij
Automatische power-off om de batterij te sparen
Meertalige ondersteuning: Engels, Frans en Nederlands
Ergonomisch ontwerp beschikt over sterke behuizing en stevige rubberen behuizing
Updaten via internet
Autel TS508 accessoires
OBD2 / EOBD kabel voor programmeren en coderen op de ECU
USB kabel t.b.v. updates
Robuuste opbergkoffer
Handleiding
De Autel MaxiTPMS TS508 ondersteunt TPMS voor de volgende merken t/m heden.
Abarth
Acura
Alfa Romeo
Audi
Bentley
BMW
Bugatti
Chrysler
Citroen
Dacia
Dodge
Fiat
Ford
GM
Holden
Honda
Hyundai
Infiniti
Isuzu
Jaguar
Kia
Lancia
Land Rover
Lexus
Maserati
Maybach
Mazda
Mercedes
Mini
Mitsubishi
Nissan
Opel
Peugeot
Porsche
Renault
Saab
Seat
Skoda
Smart
Sprinter
Subaru
Suzuki
Toyota
Volvo
Volkswagen
OBD Warenhuis levert enkel originele Autel producten, geleverd door Autel Nederland.
Advantages & drawbacks
Professionele TPMS tool
Alleen geschikt voor TPMS doeleinden
Often purchased together with...
Specs summary
Manufacturer

Abarth, Alfa Romeo, Aston Martin, Audi, BMW, Bentley, Chevrolet, Chrysler, Citroën, Dacia, Daihatsu, Dodge, Ferrari, Fiat, Ford EU, Ford USA, General Motors, Honda, Hyundai, Infiniti, Jaguar, Jeep, Kia, Lamborghini, Lancia, Land Rover, Lexus, Maserati, Mazda, Mercedes, Mini, Mitsubishi, Nissan, Opel, Peugeot, Porsche, Renault, Rolls-Royce, Saab, Seat, Skoda, Smart, Subaru, Suzuki, Tesla, Iveco, Toyota, Universeel, Volkswagen, Volvo

Device properties

Gratis updates, Updates

Features

TPMS inleren
Alternative products
No reviews have been published.