Autel MaxiTPMS TS508
Autel MaxiTPMS TS508 is a TPMS tool is that is suitable for programming and coding TPMS sensors. The Autel TS508 is a recently developed TPMS tool with extensive vehicle coverage. You can quickly and easily access faulty TPMS sensors and modules with this tool.
Read more
Got a question about this product?
Our team is ready to answer all your questions.
FAQ
Contact us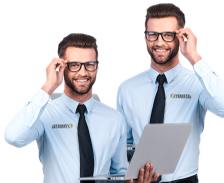 Autel MaxiTPMS TS508 capabilities.
The Autel TS508 is a professional TPMS tool for the tire specialist, garage owner or serious hobbyist. The TS508 is Autel's specialized top-of-the-line model and offers the capabilities listed below.
Activates all magnetic and frequency sensors using 125KHz, continuous or modulated wave signals
Receives both 315MHz and 433MHz signals
Reads and writes sensor ID from the vehicle ECU
Reads and clears codes from the TPMS system and turns off the fault light
Reads activated sensor data, including sensor ID, tire pressure, temperature, battery condition, OE part number and re-learning information
Reads TPMS live data, including tire pressure, signal status, temperature, battery status, etc.
Retrieves information from the TPMS ECU
Performs operation tests and special functions
Program vehicle ECU to learn sensor IDs and positions (OBD-II&CAN)
Capable of programming per sensor
Reads key codes (Key FOB) for transmission
Graphs vehicle with 4 or 5 wheels to simplify diagnostic process
Retrieves generic (P0, U0), manufacturer specific (P1, P2, P3, and U1) codes
Turns off the "check engine" light (MIL), clears error codes and can reset error codes
Checks the operation of the sensors
Easy to use with intuitive navigation and step-by-step on-screen instructions
Built-in rechargeable Li-polymer battery
Automatic power-off to save battery life
Multilingual support: English, French and Dutch
Ergonomic design features strong housing and sturdy rubber casing
Update via internet
Autel TS508 accessories
OBD2 / EOBD cable for programming and coding on the ECU
USB cable for updates
Robust storage case
Manual
The Autel MaxiTPMS TS508 supports TPMS for the following brands to date.
Abarth
Acura
Alfa Romeo
Audi
Bentley
BMW
Bugatti
Chrysler
Citroen
Dacia
Dodge
Fiat
Ford
GM
Holden
Honda
Hyundai
Infiniti
Isuzu
Jaguar
Kia
Lancia
Land Rover
Lexus
Maserati
Maybach
Mazda
Mercedes
Mini
Mitsubishi
Nissan
Opel
Peugeot
Porsche
Renault
Saab
Seat
Skoda
Smart
Sprinter
Subaru
Suzuki
Toyota
Volvo
Volkswagen
Carvitas supplies only original Autel products, supplied by Autel Netherlands.
Advantages & drawbacks
Professional TPMS tool
Suitable for TPMS purposes only
Often purchased together with...
Specs summary
Manufacturer

Abarth, Alfa Romeo, Aston Martin, Audi, BMW, Bentley, Chevrolet, Chrysler, Citroën, Dacia, Daihatsu, Dodge, Ferrari, Fiat, Ford EU, Ford USA, General Motors, Honda, Hyundai, Infiniti, Jaguar, Jeep, Kia, Lamborghini, Lancia, Land Rover, Lexus, Maserati, Mazda, Mercedes, Mini, Mitsubishi, Nissan, Opel, Peugeot, Porsche, Renault, Rolls-Royce, Saab, Seat, Skoda, Smart, Subaru, Suzuki, Tesla, Iveco, Toyota, Universeel, Volkswagen, Volvo

Device properties

Free updates, Updates

Features

TPMS coding
Alternative products
Review by Thijmen
Dutch manual...
Dutch manual and troubleshooter
28-04-2020