Got a question about this product?
Our team is ready to answer all your questions.
FAQ
Contact us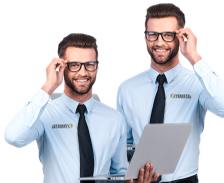 The PowerScan PS100 is a multifunctional circuit tester for measuring voltage and resistance, Also, with this device you can perform a circuit test, at the push of a button.
By performing a circuit test, the power or ground of consumers can be bypassed. This way you can diagnose and determine interruption in the ground or power supply.
A continuity test can be done over switches, diodes and relays.

Suitable for both 12v and 24v systems, up to a maximum of 30 amps.
Advantages & drawbacks
Suitable for 12 and 24 volt systems up to 30 amps
Easy to diagnose electrical circuit step-by-step
Built-in LED lighting for use in dark areas
6 meter battery cable gives sufficient working space
Automatic fuse
Specs summary
Manufacturer

Abarth, Alfa Romeo, Aston Martin, Audi, BMW, Bentley, Chevrolet, Chrysler, Citroën, Dacia, Daihatsu, Dodge, Ferrari, Fiat, Ford EU, Ford USA, General Motors, Honda, Hyundai, Infiniti, Jaguar, Jeep, Kia, Lamborghini, Lancia, Land Rover, Lexus, Maserati, Mazda, Mercedes, Mini, Mitsubishi, Nissan, Opel, Peugeot, Porsche, Renault, Rolls-Royce, Saab, Seat, Skoda, Smart, Subaru, Suzuki, Tesla, Iveco, Toyota, Universeel, Volkswagen, Volvo
Review by TrenDa cars
Works perfectly super ...
Works perfectly super convenient for quick diagnosis
30-06-2020
Review by R. Kort
versatile tester, ...
versatile tester, makes elect. errors faster to find
22-05-2020
Review by IG
Easy tension m...
Easy voltage measurement, with digital display
27-05-2019
Review by anonymous
Easy to operate...
Easy to operate neatly in case
01-08-2017
Review by Johan
This should not be in any ...
This should not be missing from any workshop;
19-01-2017