BMW ENET OBD Interface E-SYS ICOM RJ45
BMW ENET OBD Interface E-SYS ICOM RJ45
The BMW ENET OBD E-SYS ICOM cable is an Ethernet to OBD2 cable suitable for the BMW F-series (1 series, 3 series, 4 series, 5 series, 7 series, GT, X3). This Ethernet cable allows you, in combination with the appropriate software, to activate hidden functions of your BMW, or program modules.

Of course, it is also possible to use this software to perform diagnostic functions on your car and any service and/or reset procedures. Please note that even though the product is easy to use, it is intended for advanced users.

Only the hardware is supplied. You must provide the appropriate software yourself.
Read more
Got a question about this product?
Our team is ready to answer all your questions.
FAQ
Contact us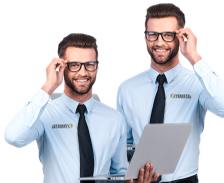 BMW ENET OBD Interface E-SYS ICOM RJ45
The BMW ENET data cable is suitable for programming modules or activating hidden functions. Only the hardware is supplied. You need to provide the appropriate software yourself. For example suitable for use with the following software: E-SYS, INPA, ISTA, ISIS, ICOM, ECOM, Rheingold.
An overview of the possibilities:
1. Turning sounds on and off
2. Adjust navigation menu, adjust safety mode
3. Viewing engine specifications while driving (torque meter)
4. Activate voice recognition function
5. Customizing Bluetooth phone ringtones
6. Digital speedometer
7. Air-condition memory adjusting
8. Adjust small and large screen sizes
9. Adjust and or disable seat belt notifications
10. Angel eyes functions
11. Engine start and stop function management
12. GPS time synchronization
13. Activate sport transmission program function, sport+
14. Some microphone functions
15. Access to internet programs
16. Front camera management
17. Rear camera management
18. Seat belt warning
19. Etc etc etc
Advantages & drawbacks
Activate hidden functions
Compatible with E-SYS, INPA, ISTA, ISIS, ICOM, ECOM, Rheingold
Full control yourself
Easy to use
Suitable for F-series BMWs
Your laptop or computer must be equipped with an Ethernet (network) connection
Only the interface is provided, you need to provide the software yourself
Specs summary
Manufacturer

BMW

Device properties

Connect to computer

Features

Adapter, Parts coding, Interface, Coding
Review by Frank
Works fine does what...
Works fine does what it is supposed to do.
02-12-2021