Citroen / Peugeot USB Interface Scanner PSACOM
Citroen / Peugeot USB Interface Scanner PSACOM
PSACOM is diagnostic software for Citroen, Peugeot and other vehicles produced by PSA, such as the Fiat Scudo and Fiat Ulysse. The full list of cars can be found at the bottom of the page. You can purchase this interface here in our web shop. For older cars without a 16 pin OBD2 connector, you will need a 30 pin adapter!
Read more
Got a question about this product?
Our team is ready to answer all your questions.
FAQ
Contact us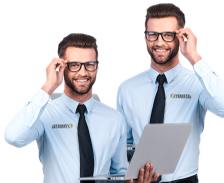 PSACOM has a smart OBD2 to USB interface that includes a multiplexer for both K-Line and CAN-BUS communications. This means that the interface works fully automatically, without you having to move switches or anything.
The OBD2 to USB PSA-COM interface includes 8x ISO9141 K-Line, 1x ISO9141 L-Line, CAN-BUS, and analog measurement circuits. Supported protocols including ISO15765, PSA2000, Bosch KW71, and PSA2.

The diagnostic interface can be used with Windows 2000 / XP / Vista / 7 / 8 / 8.1 / 10 or Linux and Mac OS / X (with Wine emulation)
Key features of the PSA-COM:
• Complete multiplex all-in-one smart USB2.0 interface
• Automatic ECU recognition
• Automatic vehicle scan
• ECU Identification
• Error codes (DTC) reading
• Erase fault codes
• Read freeze frame
• Readings / parameters / live data
• Record measured values
• Print diagnostic protocol
• Actuator test
• ECU coding

What gets delivered:

PSACOM OBD2 USB interface, USB cable, installation instructions, all in a storage box. The product comes with a 2-year warranty. Updates to the PSA-COM software are free of charge!

Suitable for the following cars:
Citroen AX 1986-1998
Citroen BX 1982-1994
Citroen Berlingo 1996-2000 (M49)
Citroen Berlingo 2000-2001 (M49)
Citroen Berlingo 2002-2008 (M59)
Citroen Berlingo 2008-2018 (B9)
Citroen Berlingo 2015-2018 (M69)
Citroen Berlingo 2018- (K9)
Citroen C-Elysee (M4)
Citroen C-Triomphe (B53)
Citroen C-Triomphe (B53C)
Citroen C1 2014- (B4)
Citroen C15 1984-2005
Citroen C2 2003-2006 VAN
Citroen C2 2006-2009 CAN
Citroen C2 China
Citroen C3 2002-2006 VAN (A8)
Citroen C3 2005-2009 CAN (A31)
Citroen C3 2010-2016 (A51)
Citroen C3 Aircross (AI58)
Citroen C3 Aircross 2017- (A88)
Citroen C3 Picasso 2009-2017 (A58)
Citroen C3 Pluriel 2002-2006 VAN
Citroen C3 Pluriel 2005-2009 CAN
Citroen C4 2004-2010 (B5)
Citroen C4 2010-2016 (B7)
Citroen C4 2016- (B618)
Citroen C4 Cactus 2014- (E3)
Citroen C4 Picasso 2006-2013 (B58)
Citroen C4 Picasso 2013- (B78)
Citroen C5 Aircross 2017- (C84)
Citroen C5 I 2001-2004 VAN
Citroen C5 I 2004-2007 CAN (X3)
Citroen C5 II 2007- (X7)
Citroen C5 II Saloon (X73)
Citroen C6 2005-
Citroen C6 2018- (X8)
Citroen C8 2002-2005 VAN
Citroen C8 2005- CAN
Citroen Cactus 2014 (E3)
Citroen DS3
Citroen DS4
Citroen DS5 2011- (B81)
Citroen Evasion 1994-2002
Citroen Jumper
Citroen Jumpy 2 (U65)
Citroen Jumpy 2016- (K0)
Citroen Jumpy I 1995-2007
Citroen Jumpy II 2007-2016 (G9)
Citroen Saxo I 1996-2000
Citroen Saxo II 2000-2003
Citroen SpaceTourer 2016- (K0)
Citroen Synergie 1994-2002
Citroen XM 1994
Citroen XM MUX
Citroen Xantia 1993-1998
Citroen Xantia II 1998-2001
Citroen Xsara I 1996-2000
Citroen Xsara II 2000-2006 (N7 var 1)
Citroen Xsara II 2000-2006 (N7 var 2)
Citroen Xsara II 2000-2006 (N7 var 3)
Citroen Xsara Picasso 2000-2004
Citroen Xsara Picasso 2004-2007 (N68)
Citroen ZX
Citroen ZX China
Ds DS 7 Crossback 2018- (X74)
Ds DS3
Ds DS4
Ds DS5 2011- (B81)
Fiat Scudo 1995-2007
Fiat Scudo 2007- (G9)
Fiat Ulysse (1994-2002)
Fiat Ulysse 2002-2005 VAN
Fiat Ulysse 2005- CAN (V)

Lancia Phedra 2002-2005 VAN
Lancia Phedra 2005- CAN (V)
Lancia Zeta (1994-2002)
Peugeot 1007 2005-2006 VAN (A08)
Peugeot 1007 2006-2008 CAN (A08)
Peugeot 106 1992-1995
Peugeot 106 1996-2004 R
Peugeot 108 2014- (B3)
Peugeot 2008 2013- (A94)
Peugeot 205
Peugeot 206 1998-2001 (T1)
Peugeot 206 2001- (T1)
Peugeot 206 Plus 2009-2013 (T3)
Peugeot 207 2006-2014 (A7)
Peugeot 208 2012- (A9)
Peugeot 3008 2009-2016 (T84)
Peugeot 3008 2016- (P84)
Peugeot 301 (M3)
Peugeot 306 1993-1998
Peugeot 306 1998-2003 R
Peugeot 307 2001-2005 VAN (T5)
Peugeot 307 2005-2008 CAN (T6)
Peugeot 308 2007-2013 (T7)
Peugeot 308 2013- (T9)
Peugeot 405 1993-1997
Peugeot 406 1995-1997 (D8)
Peugeot 406 1997-1999 (D9)
Peugeot 406 2000 (D9)
Peugeot 406 2001-2003 (D9)
Peugeot 406 Coupe
Peugeot 407 2004-2010 (D2)
Peugeot 408 2010-2014 (T73)
Peugeot 5008 2009-2016 (T87)
Peugeot 5008 2016- (P84)
Peugeot 508 2010- (W2)
Peugeot 508 2018- (R82/R83)
Peugeot 605
Peugeot 607 1999-2004 VAN
Peugeot 607 2004-2010 CAN/R (Z9)
Peugeot 806 1994-2002
Peugeot 807 2002-2005 VAN (V)
Peugeot 807 2005- CAN (V)
Peugeot Boxer 1994-2002
Peugeot Expert 1995-2007
Peugeot Expert 2007-2016 (G9)
Peugeot Expert 2016- (K0)
Peugeot Hoggar 2010-
Peugeot Partner 1996-2002 (M49)
Peugeot Partner 2002-2008 (M59)
Peugeot Partner 2008-2018 (B9)
Peugeot Partner 2015-2018 (M69)
Peugeot Partner 2018- (K9)
Peugeot RCZ 2009-2015 (T75)
Peugeot Rifter 2018- (K9)
Peugeot Traveller 2016- (K0)
Toyota ProAce 2007- (G9)
Toyota ProAce 2016- (K0)
Advantages & drawbacks
Very comprehensive and professional diagnostic interface
Software completely supported in English
Free updates
Not suitable for the beginner
Specs summary
Manufacturer

Citroën, Peugeot

Device properties

Free updates, Handheld, Updates, Connect to computer

Features

ABS, Controlling Actuators, Airbag, Teach in, Operate electronic parking brake, Erase fault codes, Freeze frame, Teach in throttle valve, Parts coding, Interface, Lambda probe / o2 sensors, Live data, Engine diagnostics, Engine management reset, Oil reset, Coding, Brake pad reset, DPF regeneration, Scantool, Service reset, Immobilizer, Calibrate steering angle sensor, Transmission

Protocol

CAN, EOBD, ISO 9141, J1850 PWM, J1850 VPW, K-Line, KWP-2000, OBD1, OBD2
Review by GARAGE VANDOORNE
Does what it needs to do...
Does what it needs to do in all conditions
29-08-2022
Review by Kloppenburg
For me because of pri...
For me because of price should have had some more features
14-02-2022
Review by anonymous
Also reads the leveran...
Also reads the vendor-specific codes correctly. My specialized garage came up with prcies of the same error messages, including some vendor-specific ones. Still little experience with the other functions of this tool
11-10-2018
Review by anonymous
Download and instal...
Downloading and installation of the software went smoothly on both a Windows and Linux PC. Program in itself works well, only I would have expected a little more functionality such as, for example, the ability to software-enable or disable certain sensors on the car. Email contact with the developers is smooth and friendly. They want to work on this. The user manual as a whole could be a little clearer.
20-01-2017