Ficom interface for Alfa Romeo / Ferrari / Fiat / Lancia / Iveco
Ficom interface for Alfa Romeo / Ferrari / Fiat / Lancia / Iveco
FiCom is a diagnostic software for Iveco, Fiat, Ferrari, Alfa and Lancia vehicles. It also includes other vehicles in cooperation with Fiat, such as the Ford Ka with the construction year from 2008 till the present. The full list of cars can be found at the bottom of the page. You can buy this interface here in our webshop. For older cars without a 16-pin OBD2 connection an adapter is needed! For service functions on newer cars from around 2017, you will need a Fiat Chrysler FCA Secure Gateway Module 12+8 cable.
Read more
Got a question about this product?
Our team is ready to answer all your questions.
FAQ
Contact us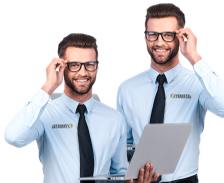 FiCom has a smart OBD2 to USB interface that includes a multiplexer for both K-Line and CAN-BUS-communication. This means that the interface works fully automatically, without you having to move switches or anything like that. The protocols that are supported are KW71, KWP2000, ISO15765. The software is very easy to use. For service functions on newer cars from around 2017, you will need a Fiat Chrysler FCA Secure Gateway Module 12+8 cable (SGW), see bottom of the page.
Benefits of the FiCOM:
• The FiCOM diagnosis system has more than 20,000 error codes
• Read and clear error codes
• Reset a service interval
• Test actuators
• Automatically recognizes the vehicle
• Automatic scan function
• Request measured values and change basic settings
• Log data for graphical display and/or storage, e.g. for error diagnosis or tuning
• Read part numbers
• Coding control devices
• Code injectors
• Calibration of components, such as gas valves
• Software completely supported in English

You will recieve: Ficom OBD2 USB interface with standard 2-year warranty on our products. This is an original FiCom cable with a license, so that you can update the supplied software free of charge.

The following cars are supported:
Abarth
Abarth 500

Alfa Romeo

Alfa Romeo 145
Alfa Romeo 146
Alfa Romeo 147
Alfa Romeo 155
Alfa Romeo 156
Alfa Romeo 159
Alfa Romeo 164
Alfa Romeo 166
Alfa Romeo 33
Alfa Romeo 4C 2013-2021 [QC]
Alfa Romeo 4C 2014-2021 [4C]
Alfa Romeo 75
Alfa Romeo Brera
Alfa Romeo GT
Alfa Romeo GTV
Alfa Romeo Giulia 2015-2021 [GA]
Alfa Romeo Giulietta 2010-2021 [GU]
Alfa Romeo Mito
Alfa Romeo Spider
Citroen

CITROEN Jumper 2001-2006
CITROEN Jumper 2006-2011
CITROEN Jumper 2011-2021 [250]
CITROEN Nemo 2007-2011
CITROEN Nemo 2012-2021
CITROEN Relay 2001-2006
CITROEN Relay 2006-2021

Ferrari

Ferrari 348 1989-1995 [F119]
Ferrari 360 Modena 1999-2005 [F131]
Ferrari 360 Spider 2000- [F131]
Ferrari 430 Scuderia 2004-2011 [F131]
Ferrari 456 1992-2003 [F116]
Ferrari 458 2009-2015 [F142]
Ferrari 512 M 1994-1996 [F110]
Ferrari 512 TR 1991-1994 [F110]
Ferrari 575M Maranello 2002-2006 [F133]
Ferrari 599 2007-2012 [F141]
Ferrari 612 Scaglietti 2004-2011 [F137]
Ferrari California 2008-2017 [F149]
Ferrari F355 1994-1999 [F129]
Ferrari F430 2004-2009 [F131]
Ferrari F50 1995-1997 [F130]
Ferrari FF 2011-2016 [F151]
Ferrari Mondial 1988-1993 [F108]
Ferrari Scuderia Spider 16M 2009-2009 [F131]
Ferrari Superamerica 2005-2006 [F133G]
Ferrari Testarossa 1984-1996 [F110]

Fiat

Fiat 500 2007-2021 [FF]
Fiat 500E 2007-2021 [FF]
Fiat 500L 2012-2014 [CL]
Fiat 500L 2014-2021 [BF]
Fiat 500X 2015-2021
Fiat Albea 2002-2012
Fiat Barchetta 1998-2005
Fiat Bravo 2007-2011 [198]
Fiat Bravo-Brava 1995-2001
Fiat Cinquecento 2001-2021
Fiat Coupe' 1993-1997
Fiat Coupe' 1998-2001
Fiat Croma 1992-1996 [154]
Fiat Croma 2005-2011 [194]
Fiat Doblo' 2000-2009 [223]
Fiat Doblo' 2010-2021 [263]
Fiat Ducato 1994-2002 [230]
Fiat Ducato 2002-2006 [244]
Fiat Ducato 2006-2011 [250]
Fiat Ducato 2011-2021 [250]
Fiat Egea 2015-2021 [PD]
Fiat Fiorino 1988-2007 [147]
Fiat Fiorino 2008-2021 [225]
Fiat Freemont 2011-2021
Fiat Fullback 2006-2012
Fiat Grande Punto 2005-2012
Fiat Idea 2003-2011
Fiat Linea 2007-2011
Fiat Marea 1996-1998
Fiat Marea 1999-2007
Fiat Mobi 2016-2021 [MB]
Fiat Multipla 1998-2010
Fiat Novo Uno 2010-2021 [NU]
Fiat Ottimo 2013-2017 [OT]
Fiat Palio
Fiat Palio 2008-2011
Fiat Palio FLP
Fiat Palio RST
Fiat Palio RST 2
Fiat Panda 1991-2002 [141]
Fiat Panda 2003-2011 [169]
Fiat Panda 2012-2021 [319]
Fiat Perla
Fiat Premio
Fiat Punto 1993-1999 [176]
Fiat Punto 1999-2005 [188]
Fiat Punto Evo 2009-2021 [199]
Fiat Punto LA
Fiat Qubo 2008-2021
Fiat Scudo 1994-2004
Fiat Seicento 1997-2010
Fiat Stilo 2001-2010
Fiat Strada 1996-2021
Fiat Tempra 1990-1997
Fiat Tipo 1990-1995
Fiat Tipo 2015-2021 [PD]
Fiat Tofas [131]
Fiat Toro 2016-2021 [TO]
Fiat Ulysse 1994-2002
Fiat Uno 1996-2010
Fiat Uno pick-up 1996-2010
Fiat Viaggio 2012-2021
Ford
Ford Ka 2008-2014

Iveco
Iveco Campagnola 2007-2011
Iveco Daily 2001-2006 [III]
Iveco Daily 2006-2011 [IV]
Iveco Daily 2012-2014 [V]
Iveco Daily 2014-2021 [VI]
Iveco Massif 2007-2011
Jeep
Jeep Cherokee 2014-2021 [KL]
Jeep Commander 2006-2010 [XK]
Jeep Compass 2007-2021 [MK]
Jeep Compass 551 2017-2021 [M1]
Jeep Compass 552 2017-2021 [MP]
Jeep Compass 553 2017-2021 [M4]
Jeep Compass 556 2017-2021 [M6]
Jeep Grand Cherokee 1999-2004 [WJ]
Jeep Grand Cherokee 2001-2004 [WG]
Jeep Grand Cherokee 2005-2021 [WK]
Jeep Liberty 2002-2007 [KJ]
Jeep Liberty 2004 [WJ]
Jeep Liberty 2008-2015 [KK]
Jeep Renegade 2014-2021 [B1]
Jeep Renegade 2014-2021 [BQ]
Jeep Renegade 2014-2021 [BU]
Jeep Wrangler 2001-2006 [TJ]
Jeep Wrangler 2004 [KJ]
Jeep Wrangler 2007-2021 [JK]
Jeep Wrangler 2008-2021 [J8]

LANCIA

LANCIA Dedra
LANCIA Dedra 1993
LANCIA Dedra 1994
LANCIA Dedra 1996
LANCIA Dedra 1998
LANCIA Delta 1993
LANCIA Delta 1996 [111]
LANCIA Delta 1998
LANCIA Delta 2008-2014 [181]
LANCIA Flavia 2010-2016 [JS]
LANCIA K
LANCIA K 1998
LANCIA K 1999
LANCIA Lybra
LANCIA Musa
LANCIA Thema 1992-1994
LANCIA Thema 2014-2021 [LX]
LANCIA Thesis 2001-2009 [841]
LANCIA Voyager 2007-2021 [RT]
LANCIA Y10 1992-1996
LANCIA Ypsilon 1995-2003 [840]
LANCIA Ypsilon 2003-2011 [843]
LANCIA Ypsilon 2011-2021 [846]
LANCIA Z
LANCIA Z 1997

Maserati
Maserati Coupe 2002-2007 [M138]
Maserati Ghibli 2013-2021 [M157]
Maserati GranSport 2005-2007 [M138]
Maserati GranTurismo 2007-2021 [M145]
Maserati Quattroporte 2004-2008 [M139]
Maserati Quattroporte 2008-2012 [M139]
Maserati Quattroporte 2013-2021 [M156]
Maserati Spyder 2002-2007 [M138]
Peugeot

Peugeot Bipper 2007-2011
Peugeot Bipper 2012-2021
Peugeot Boxer 2001-2006
Peugeot Boxer 2006-2009
Peugeot Boxer 2011-2021 [250]
Advantages & drawbacks
Very extensive and professional diagnosis interface
Software completely supported in English
Free updates
One of the few diagnostic interfaces suitable for Iveco
Not suitable for beginners
Often purchased together with...
Specs summary
Manufacturer

Abarth, Alfa Romeo, Ferrari, Fiat, Lancia, Maserati, Iveco

Device properties

Free updates, Handheld, Updates, Connect to computer

Features

ABS, Controlling Actuators, Airbag, Teach in, Operate electronic parking brake, Erase fault codes, Freeze frame, Teach in throttle valve, Parts coding, Interface, Lambda probe / o2 sensors, Live data, Engine diagnostics, Engine management reset, Oil reset, Coding, Brake pad reset, DPF regeneration, Scantool, Service reset, Immobilizer, Calibrate steering angle sensor, Transmission

Protocol

CAN, EOBD, ISO 9141, J1850 PWM, J1850 VPW, K-Line, KWP-2000, OBD1, OBD2
Review by VSS
Works well! Measuring block...
Works well! Measuring blocks a bit cluttered and can't teach automatic transmission/clutch from iveco. Other than that, almost everything good.
25-10-2021
Review by Frank Partijs
Fine product to go with ...
Fine product to work with on Ducato. Free updates is also nice,
19-04-2021
Review by Cleijsen Caravan en Camper
Product is good, would...
Product is good, just would like to see more information on error messages than just a short line. I do see this reflected in other test systems.
23-02-2021
Review by LUDWIG Thijs
It does what I experience...
it does what I expected
24-12-2020
Review by dalle maichel
Can have fewer fuctions o...
May have less fuctions on some newer cars + dutch lacking translation
02-02-2017