Foxwell NT680 Lite Engine/ABS/Airbag/Transmission
Foxwell NT680 Lite Engine/ABS/Airbag/Transmission
The Foxwell NT680 Lite is a tool from the Automaster Pro series. It can read the 4 main systems of the car, namely: the engine, the ABS system, the airbags (SRS) and the transmission. In addition, the device also possesses 2 special functions: oil reset and EPB reset. The vehicle coverage of the NT680 Lite is very large. About 70 car brands can be read out and special functions can be performed on about 40 car brands. The device can be updated free of charge.
Read more
Got a question about this product?
Our team is ready to answer all your questions.
FAQ
Contact us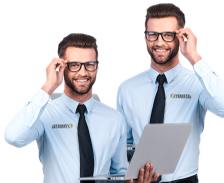 Foxwell NT680 Lite; the 4 systems scanning tool with special features
The Foxwell NT680 Lite is ideally suited for the hobbyist or small garage owner. The tool offers the ability to read 4 systems in the car and erase error codes in them. Foxwell has also thought of 2 important service functions. Namely, the device can release the EPB (electronic parking brake) for brake replacement and it can perform an oil reset. By offering updates, the NT680 Lite also always has support for the latest car models.

What features does the Foxwell NT680 Lite offer:
Full OBD2 readout capability
AutoVIN for automatic recognition of the car
Live data from sensors
Freeze frame data
ABS system readout
Airbag system readout
Transmission readout
Oil reset for 49 car brands
Release electronic parking brake (EPB) at 42 car brands
Wide vehicle coverage of approximately 70 car brands
Free update capability for new models
Error code assistance
Support for the latest car models to date
What do you get delivered?
Foxwell NT680 Lite scan tool
OBD2 cable of 1.5m
USB cable to power the device when not connected to the car
Manual
SD card
Plastic case
Foxwell NT680 Lite updates
The NT680 Lite comes with lifetime free updates. To install these updates, you can use the FoxAssist software.

What car brands are supported by the Foxwell NT680?

European brands:
Alfa Romeo
Abarth
Audi
BMW
Bugatti
Citroen
Dacia
Fiat
Ford (EU)
Jaguar
Lancia
Land Rover
Maserati
Mercedes Benz
Mini
Opel
Peugeot
Porsche
Renault
Saab
Seat
Smart
Skoda
Vauxhall
Volkswagen
Volvo
Asian brands:
Acura

Daewoo
Honda
Hyundai
Infiniti
Isuzu
Kia
Lexus
Mazda
Mitsubishi
Nissan
Subaru
Suzuki
Toyota
American brands:
Ford USA
GM USA
Cadillac
Chrysler
Chevrolet
Buick
Advantages & drawbacks
OBD2 readout on all cars
ABS readout on 58 car brands
Airbag readout on 58 car brands
Automatic recognition of the car
Oil/servivce reset
Electronic parking brake (EPB) release
Diagnosis is only possible on engine, ABS, airbags and transmission
To read and diagnose all ECUs, the NT680 is needed
Specs summary
Manufacturer

Abarth, Alfa Romeo, Aston Martin, Audi, BMW, Bentley, Chevrolet, Chrysler, Citroën, Dacia, Daihatsu, Dodge, Ferrari, Fiat, Ford EU, Ford USA, General Motors, Honda, Hyundai, Infiniti, Jaguar, Jeep, Kia, Lamborghini, Lancia, Land Rover, Lexus, Maserati, Mazda, Mercedes, Mini, Mitsubishi, Nissan, Opel, Peugeot, Porsche, Renault, Rolls-Royce, Saab, Seat, Skoda, Smart, Subaru, Suzuki, Toyota, Universeel, Volkswagen, Volvo

Device properties

Free updates, Handheld, Updates

Features

ABS, Airbag, Operate electronic parking brake, Erase fault codes, Freeze frame, Lambda probe / o2 sensors, Live data, Engine diagnostics, Engine management reset, Oil reset, Brake pad reset, Scantool, Service reset, Transmission

Protocol

CAN, EOBD, ISO 9141, J1850 PWM, J1850 VPW, OBD2
Review by Renders
Product does what it...
Product does what it needs to do only regret not reading recent cars
30-11-2020
Review by H
I've already had some...
I have already done some cars with this, especially maintenance reset, I also just got an error on egr valve off with it. For me this device has earned back the garage costs! Buy directly Greetings jeroen from belgium
25-11-2019
Review by anonymous
Beautiful device works ...
Beautiful device works properly. Only miss a Dutch description.
29-03-2019
Review by Toon
It does what it must...
It does what it is supposed to do so very satisfied
24-12-2018
Review by Pauk
Leuk product, all Ro...
Nice product, all round, for even more depth then you should get the more expensive version
23-03-2018
Review by Michel
It functions na...
It functions properly, so fine to use in my garage.
02-03-2018
Review by Arnold
I can handle each one...
I can recommend it to everyone, nice device and good readable NL
14-12-2017
Review by Temmmerman William
Fast easy and ...
Fast easy and use friendly
04-07-2017
Review by Brian
can't indicate he...
can not indicate the product good or bad because I have no comparison
08-04-2017