GM 12 Pin OBD1 - 16 Pin OBD2 Adapter
Got a question about this product?
Our team is ready to answer all your questions.
FAQ
Contact us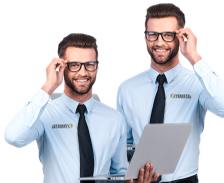 General Motors 12 Pin OBD1 - 16 Pin OBD2

This adapter cable turns an OBD-1 connection into an OBD-2 connection. To read your GM you will need an OBD1 reader in addition to this.
Advantages & drawbacks
Using this adapter cable, you can also use a compatible reader to read an older GM before the year 2001.
Rugged materials for endless use
Works only with readers that also support the OBD1 protocol
Specs summary
Manufacturer

Chevrolet, General Motors

Features

Adapter, Converter Cable
Review by Hans
Suitable for old po...
fit for old pontiac 1992
30-08-2022
Review by J.Koppenhol
Product functioneert...
Product functions as expected.
02-06-2020
Review by R.J.P. Heemeijer
Product was eminently...
Product was excellent, but did not turn out to be the solution to my problem with the car
28-08-2017
Review by anonymous
In the near future, results...
so far still result . do not know if this come by cable or by obd meter
23-08-2017