Honda 5 Pin OBD1 - 16 Pin OBD2 Adapter
Got a question about this product?
Our team is ready to answer all your questions.
FAQ
Contact us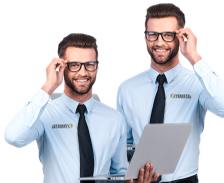 Honda 5 Pin OBD1 - 16 Pin OBD2

This cable converts an OBD-1 connection into an OBD-2 connection. In order to read your Honda, you will need reading equipment suitable for OBD1.
Advantages & drawbacks
Using this adapter cable, an older Honda before the year 2001 can also be read with a compatible reader.
Rugged materials for endless use
Works only with readers that also support the OBD1 protocol
Specs summary
Manufacturer

Honda

Features

Adapter, Converter Cable
No reviews have been published.