iCarsoft CP V1.0 Peugeot / Citroen / PSA diagnose apparaat
iCarsoft CP V1.0 Peugeot / Citroen / PSA diagnose apparaat
De iCarsoft CP V1.0 is een diagnose apparaat geschikt voor Peugeot / Citroen (PSA groep) en kan auto's uitlezen van bouwjaar 1996 t/m heden. De CP V1.0 is in staat om alle aanwezige elektronische modules in uw auto uit te lezen. Uw Peugeot / Citroen uitlezen gaat met dit uitleesapparaat snel en makkelijk. Met de CP V1.0 is het ook mogelijk uw olie/service interval te resetten.
✓ EOBD/OBD2
✓ OBD1
✓ Foutcodes uitlezen en wissen in alle aanwezige systemen
✓ Live data en Freeze Frame weergave
✓ Olie/service reset
Read more
Got a question about this product?
Our team is ready to answer all your questions.
FAQ
Contact us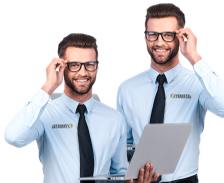 iCarsoft CP V1.0 Peugeot / Citroen / PSA diagnose apparaat
Met deze iCarsoft CP V1.0 foutcodelezer kunnen Citroen en Peugeot modellen uit de PSA groep op hoog niveau uitgelezen worden. Met de scanner kan zowel het motormanagement als ook een groot aantal andere systemen worden uitgelezen, zoals Motor, Airbag, ABS, ESP en Transmissie. Nadat er foutcodes gevonden zijn, kunt u de foutcode met de iCarsoft wissen. Tevens kan het olie/service interval gereset en ingesteld worden. Onderaan de pagina vindt u de functielijsten van Citroen en Peugeot. Hier staat precies in vermeld welke modules er per model uitgelezen kunnen worden.
Hoe werkt de iCarsoft CP V1.0 foutcodelezer?
De iCarsoft heeft uitgebreide mogelijkheden heeft, maar toch is het apparaat erg makkelijk in het gebruik. Nadat de auto op het contact is gezet, wordt de foutcodelezer aangesloten op de OBD2 / EOBD aansluiting van de auto. Vervolgens kan er gezocht worden naar foutcodes in de verschillende systemen. Foutcodes worden met omschrijving weergegeven op de CP V1.0. Na het uitlezen van de foutcodes is er de mogelijkheid om de foutcodes te resetten.
Wat zijn de voordelen van de iCarsoft CP V1.0?
Uitgebreide voertuigdekking voor alle Citroen / Peugeot modellen vanaf 1996 t/m heden
Communiceert met alle elektronische systemen; Motor, Transmissie, ABS, Airbags, Startonderbreker, Instrumentenpaneel, Airco, Stuurbekrachtiging, Body, Chassis etc.
Leest en reset zowel generieke, fabrikant specifieke als sporadische foutcodes
Foutcodes worden met omschrijving weergegeven op het scherm
Olie/service intervallen resetten en instellen
Uitlezen van voertuiginformatie zoals VIN, CIN en CVN
Snel, krachtig en zeer betrouwbaar
Eenvoudig in gebruik met intuïtieve menu-opbouw
Ergonomisch ontwerp met rubberen bescherming en robuuste behuizing
Gratis updates
Wat krijgt u geleverd bij de Peugeot / Citroen scanner iCarsoft CP V1.0?
Peugeot / Citroen uitlezer met kleurendisplay
USB kabel
Geïllustreerde handleiding
Stevige nylon opbergtas
Compatible met de volgende Citroen modellen:
Berlingo
Berlingo Electric (B9e)
C1
C2
C3
C3 Aircross
C3 Picasso
C3 Pluriel
C3 R
C4
C4 Cactus
C4 Picasso
C4 Aircross
C5
C6
C8
C‐Crosser
C‐Elysee
C‐Quatre
C‐Troimphe
C‐Zero
DS3 (Crossback)
DS4
DS5
DS5 Hybrid4
DS7 Crossback
Elysee
Fukang
Fukang 988
Jumper 3
Jumpy
Nemo
Saxo
Synergie/Evasion
Xantia
XM
XM
Sara
Xsara2
Xsara Picasso
ZX‐2
ZX‐16
Compatible met de volgende Peugeot modellen:
107
207
307
407
607
807
1007
4007
108
208
308
408
508
3008
5008
RCZ
Hoggar
206
406
106
306
405
605
806
301
iON
2008
4008
Bipper
Boxer
Expert
Partner
OBD Warenhuis levert enkel originele iCarsoft producten, geleverd door iCarsoft Nederland.

Advantages & drawbacks
Volledig EOBD/OBD2 compatibel
Beperkt OBD1 compatibel
Foutcodes uitlezen en wissen in alle aanwezige systemen
Live data en freeze frame weergave
Speciale functie: Olie/service reset
Enkel geschikt voor Citroën en Peugeot
Specs summary
Manufacturer

Citroën, Peugeot

Device properties

Gratis updates, Uitleesapparaat, Updates

Features

ABS, Airbag, Foutcodes wissen, Freeze frame, Lambdasonde / o2 sensors, Live data, Motor uitlezen, Motormanagement reset, Olie reset, Scantool, Service reset, Transmissie

Protocol

CAN, EOBD, ISO 9141, J1850 PWM, J1850 VPW, KWP-2000, OBD1, OBD2
No reviews have been published.