Launch CRP919X
Discover the power of the Launch CRP919X
Introduction:
Experience unparalleled vehicle diagnosis with the Launch CRP919X, your ultimate tool for efficient vehicle performance and maintenance. This advanced device offers a combination of technology and mobility, putting professional diagnosis for many vehicles within easy reach.
Key Benefits:
Comprehensive vehicle Coverage: The Launch CRP919X offers unprecedented compatibility with over 10,000 models from more than 57 car manufacturers. Whether it's OBDII, EOBD, or JOBD protocols, enjoy broad coverage and in-depth diagnostic capabilities for European, Asian, and American vehicles alike.
Advanced features: Go beyond standard fault code analysis. With features such as live data streaming, actuator testing, and advanced reset options (including over 30 resets like oil/service reset, TPMS reset, and battery registration), the CRP919X provides a professional diagnostic solution.
OBFCM Support: Can read the fuel consumption and return it to the authorities for the MOT. This is mandatory in Europe as of January 1, 2024.
Intuitive user interface: With its 7-inch touchscreen and user-friendly interface, the CRP919X ensures a smooth user experience. Real-time diagnosis is visually enhanced with easy-to-read and interpret graphs and data records, guaranteeing fast and accurate service.
Wi-Fi connectivity: Stay connected and up-to-date with integrated Wi-Fi functionality. Download the latest software updates directly to the device without the hassle of cables.
Robust and reliable: The Launch CRP919X is designed for the real world, featuring a sturdy rubber protective case that can withstand the shocks and challenges of the workshop. Combined with long battery life, this device ensures a full day of continuous use on a single charge, keeping your work uninterrupted.
Why Buy the Launch CRP919X: It's the all-in-one solution that elevates your workshop's efficiency to the next level. This isn't just a diagnostic tool; it's your partner for success.
Read more
Got a question about this product?
Our team is ready to answer all your questions.
FAQ
Contact us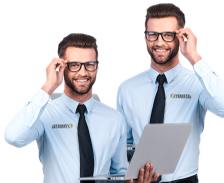 Introduction to the Launch CRP919X
The Launch CRP919X stands out as a leading choice in the world of vehicle diagnostic tools. This device is beloved by professionals in the automotive industry for its unique features and capabilities, making it both powerful and user-friendly. Here's an overview of what makes this tool so special:
OEM-Level diagnostics with the CRP919X
The term 'OE-level' diagnosis refers to the advanced diagnostic functions typically only available through the original manufacturer's equipment. These functions provide in-depth access to various vehicle electronics, far beyond the capabilities of standard OBD-II diagnostic tools. The Launch CRP919X makes these advanced diagnostic functions accessible in an aftermarket product, granting independent garages and technicians access to capabilities usually reserved for dealers.
Some highlights of the OE-level diagnostic features of the Launch CRP919X include:
Deep system Access: The device can communicate with all electronic systems in a vehicle, including the engine, transmission, ABS, airbags, instrument panel, climate control, and more, giving technicians access to detailed diagnostic data.
Advanced functions: Access to features like ECU coding, programming, and bi-directional control, essential for various maintenance and repair tasks.
Adjustments and service functions: The CRP919X offers over 30+ service functions crucial for daily maintenance and repairs, enabling comprehensive and efficient service.
Extensive vehicle coverage: Designed for use with a wide range of vehicle makes and models, making it a versatile solution for workshops.
With these advanced diagnostic features, the Launch CRP919X provides independent workshops with a competitive edge, allowing them to offer a level of service traditionally only available through dealerships.
31 Essential functions for routine maintenance
The Launch CRP919X comes equipped with multiple service functions essential for routine maintenance and complex vehicle repairs. These functions cover a wide range of maintenance scenarios, allowing technicians to address various issues with a single device. Here's an overview of what you can expect from these service functions:
Oil/Service Reset
Steering Angle Sensor Calibration
Electronic Parking Brake Reset
Battery Registration
DPF Regeneration
ABS Bleeding
TPMS Reset
OBFCM
Adaptive Transmission Reset
Injector Coding
Throttle Adaptation
Throttle Body Reset
Headlamp Reset
Air Suspension Reset
EGR Adaptation
Airbag Reset
Anti-Theft Matching (IMMO)
Panoramic Roof Initialization
Suspension Calibration
Transmission Learning/Calibration
AFT Reset
EGR Calibration
Transmission Calibration
NOx Sensor Reset
AdBlue Reset
Coolant System Bleeding
Clutch Adaptations
Fuel Pump Calibration
Start-Stop System Maintenance
Transport Mode
Wiper Calibration
Exhaust Valve Reset
Window Calibration
Turbocharger Calibration
Other functions, depending on the specific model and release of the CRP919X, may offer additional advanced service functions.
These essential service functions make the Launch CRP919X an indispensable tool in modern workshops, enabling technicians to perform a wide range of tasks that previously required specialized tools.
Online and offline coding
The Launch CRP919X is known for its advanced diagnostic capabilities, including online and offline coding. These coding functions are vital for many maintenance and repair tasks, especially when dealing with complex vehicle systems requiring personalized adjustments and updates.
Online coding: This requires an internet connection to access the latest manufacturer's database and updates. It is essential for tasks such as installing the latest firmware, updating vehicle software, or customizing a vehicle module's configuration.
Offline coding: This refers to coding performed without direct internet access, using pre-installed software and data on the device. It is useful where internet access is limited or unreliable or when working with older vehicle models that do not require recent updates.
Retrofit functionality: This refers to the installation of new features or technologies into older systems, such as installing reverse cameras, upgrading the infotainment system, or adding advanced driver-assistance systems (ADAS).
Activating hidden features: The Launch CRP919X can also activate hidden or inactive features in vehicles, a form of vehicle personalization. This can range from enabling performance settings to making convenience options accessible.
These advanced features and support make the Launch CRP919X the ultimate choice for professionals seeking a reliable, versatile, and efficient diagnostic tool.
Technical specifications
Screen: 7-inch TFT touchscreen
Operating System: Android 10.0
Processor: Quad-core 1.5GHz
Memory: 3GB RAM, 32GB storage capacity
Connectivity: Supports Wi-Fi for updates
USB port for data transfer and printing
Camera: 8-megapixel
Battery: 6100mAh lithium battery
Weight: 700 grams
Package contents
Launch CRP919X diagnostic device
Launch OBD2 16-pin cable
Power adapter
USB cable
Manual and quick start guide
With its advanced features and extensive support, the Launch CRP919X is an essential tool for any modern workshop, allowing professionals to perform a wide range of diagnostic and maintenance tasks with a single, user-friendly device.
Advantages & drawbacks
Full OEM diagnostics of all systems
An unprecedented number of service functionalities (30+)
Online and offline coding available for the mentioned brands
Active test (Bi-directional test)
2 years of free updates
Multi language support
After 2 years of free updates, you can purchase an update license for one year for 193 euros (not mandatory)
Registration, setup, and updating take some time
Specs summary
Manufacturer

Abarth, Alfa Romeo, Aston Martin, Audi, BMW, Bentley, Chevrolet, Chrysler, Citroën, Dacia, Daihatsu, Dodge, Ferrari, Fiat, Ford EU, Ford USA, General Motors, Honda, Hyundai, Infiniti, Jaguar, Jeep, Kia, Lamborghini, Lancia, Land Rover, Lexus, Maserati, Mazda, Mercedes, Mini, Mitsubishi, Nissan, Opel, Peugeot, Porsche, Renault, Rolls-Royce, Saab, Seat, Skoda, Smart, Subaru, Suzuki, Toyota, Universeel, Volkswagen, Volvo

Device properties

Built in battery, Touchscreen, Handheld, Updates, WIFi connection

Features

ABS, Battery coding, Controlling Actuators, Airbag, Teach in, Component testing, Operate electronic parking brake, Erase fault codes, Freeze frame, Teach in throttle valve, Injector coding, Parts coding, Lambda probe / o2 sensors, Live data, Engine diagnostics, Engine management reset, Oil reset, Coding, Brake pad reset, DPF regeneration, Scantool, Service reset, Immobilizer, Calibrate steering angle sensor, Transmission

Protocol

CAN, EOBD, ISO 9141, J1850 PWM, J1850 VPW, JOBD, K-Line, KWP-2000, OBD1, OBD2
Review by Frenk van Dieden
Works since the p...
Works since the price quality is good, could only recognize my Toyota Avensis 2003 not automatically I had to enter the VIN code manually, then via diagnostic option to read out the car, then you get any fault codes to see and you can then possibly delete, the device looks nicely finished, is robust and you get a handy Dutch manual in pdf file via the mail, that's good service! everything in a nice finished storage case.
09-11-2023