Mercedes-Benz (Sprinter & LT) 14 Pin OBD1 - 16 Pin OBD2 Adapter
Mercedes-Benz (Sprinter & LT) 14 Pin OBD1 - 16 Pin OBD2 Adapter
This Mercedes Sprinter and Volkswagen LT adapter cable from OBD1 (14 pin) to OBD2 16 pin is suitable for older Mercedes-Benz Sprinter and LT models. Indispensable for reading out via OBD1. This adapter ensures that diagnostic equipment can be connected to your Sprinter equipped with an OBD1 connection. This is only an adapter cable. To diagnose your Sprinter you still need an OBD1 reader.
Read more
Got a question about this product?
Our team is ready to answer all your questions.
FAQ
Contact us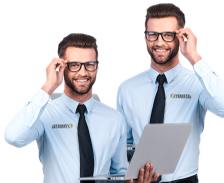 What is the Mercedes 14 pin adapter for?
This Mercedes Sprinter adapter cable turns an OBD1 connection into an OBD2 connection. To diagnose your Mercedes Sprinter you will need a reader that is OBD1 compatible. The 14 pin diagnostic connector is used on older (903, first generation) Sprinter models.
Specifications of the Sprinter 14 pin OBD1 to OBD2 adapter cable
Connector: round 14 pin OBD1 connector to standard 16 pin OBD2 connector
Cable length: 28cm
The plug and cable are made of robust materials for long life.
Only suitable for Mercedes Sprinter type 903 with OBD1. Also the reader you connect must be able to work with OBD1.
What gets delivered?
Mercedes 14-pin OBD1 to 16-pin OBD2 adapter cable
Why buy a Sprinter 14 pin OBD1 cable?
If you own a first-generation Sprinter with a round 14-pin connector, then to diagnose your Sprinter you will need this adapter cable, plus a suitable diagnostic tool that can handle older OBD1 connectors. Read error codes from your Sprinter yourself, with the right equipment, can save you a lot of garage costs!
Advantages & drawbacks
Using this adapter cable, you can read error codes from an older Mercedes Sprinters and VW with a compatible reader.
Rugged materials for endless use
Works only with readers that also support the OBD1 protocol
Often purchased together with...
Specs summary
Manufacturer

Mercedes, Volkswagen

Features

Adapter, Converter Cable
Review by Sentinam
Beautiful quality ...
Wonderful quality price ratio
07-02-2022