Mitsubishi / Hyundai 12 Pin OBD1 - 16 Pin OBD2 Adapter
Mitsubishi / Hyundai 12 Pin OBD1 - 16 Pin OBD2 Adapter
Verloopkabel van OBD-1 (12 pin) naar OBD-2 voor oudere Mitsubishi en Hyundai modellen. Om daadwerkelijk een diagnose te stellen, heeft u naast de stekker nog diagnoseapparatuur nodig dat geschikt is voor OBD1.
Read more
Got a question about this product?
Our team is ready to answer all your questions.
FAQ
Contact us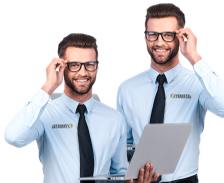 Misubishi / Hyudan 12 Pin OBD1 - 16 Pin OBD2 Deze verloopkabel zorgt ervoor dat er van een OBD-1 aansluiting een OBD-2 aansluiting wordt gemaakt. Om uw Mitsubishi of Hyundai uit te lezen heeft u hiernaast nog een OBD1 uitleesapparaat nodig.
Advantages & drawbacks
Met behulp van deze verloopkabel kunnen met een compatible uitleesapparaat ook oudere Hyundai en Mitsubishi voor bouwjaar 2001 uitgelezen worden
Specs summary
Manufacturer

Hyundai, Mitsubishi

Features

Adapter, Verloopkabel

Protocol

OBD1
No reviews have been published.