OBD2 Plug male small 16 pin
Got a question about this product?
Our team is ready to answer all your questions.
FAQ
Contact us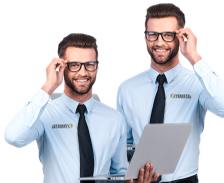 This small OBD2 16 pin plug is made to solder yourself for a hobby project, or to repair a faulty adapter.
The plug comes complete with:
Robust plug
2x cover (top and bottom)
Screws
16 pins
Often purchased together with...
Review by Gerrit
No comments on ...
No comments on this article.
05-10-2022
Review by Kurt
Did not find an alternat...
Didn't find an alternative. This is of good quality. Bit pricey.
22-08-2020
Review by anonymous
Due to the holidays n...
Not used yet due to the holidays
19-12-2019