Porsche Diagnose Interface PoCOM
Porsche Diagnose Interface PoCOM
De PoCOM is een diagnose interface voor Porsche. Porsche's vanaf bouwjaar 1989 met OBD1 en Porsche's van bouwjaar 1996 met OBD2 worden ondersteund. De PoCOM is een waardig alternatief voor bijvoorbeeld de PIWIS, PIWIS II of Durametric. De Porsche modellen zijn uit te lezen via de standaard OBDII aansluiting, of via de Porsche specifieke OBDI aansluiting. De PoCOM betreft een USB interface. Dit betekent dat de interface via bijgeleverde software op een PC/laptop werkt.

✓ Werkt op auto's vanaf bouwjaar 1989, zowel OBD1 als OBD2/EOBD.
✓ (Automatisch) foutcodes uitlezen en wissen in alle aanwezige modules
✓ Live data weergave + logging
✓ Olie/service reset functie
✓ Actuatoren testen
✓ Programmeren/inleren onderdelen/ECU
Read more
Got a question about this product?
Our team is ready to answer all your questions.
FAQ
Contact us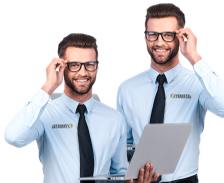 PoCOM OBD2 diagnose interface
Naast de zeer uitgebreide OBD1 en OBD2 uitleesmogelijkheden, is de PoCOM ook erg makkelijk in het gebruik. De software wordt door de fabrikant regelmatig voorzien van updates en nieuwe functionaliteit. Ook is het mogelijk om missende functionaliteit bij de fabrikant aan te vragen, doormiddel van een uniek logging systeem kan u data van uw voertuig naar de fabrikant versturen voor ontwikkeling van nieuwe functies. Wanneer u gewend bent om te werken met software zoals VCDS of Durametric, dan kan u zonder problemen direct beginnen met de PoCom.
Hardware interface
De PoCOM interface bevat 2 multiplexed K-Lines en L-Line ( ISO9141), ook is high-speed CAN aanwezig met analoge meetcircuits. De ondersteunde protocollen zijn:
CAN-bus
KW-71
KW-1281
KWP2000
VWO TP1.6
VWO TP2.0
ISO15765
UDS ISO14229
Belangrijkste mogelijkheden
De belangrijkste mogelijkheden van de PoCOM interface zijn:
Complete multiplexed USB2 interface
Automatische ECU herkenning
Automatische voertuig scan
ECU identificatie
Foutcodes uitlezen (DTC)
Wissen van foutcodes
Live data en meetwaarden
Live data opnemen en afspelen
Printen van diagnose
Actuatoren testen (aansturen)
Coderen van componenten
Configuratie
Ondersteunde modellen
Porsche 718 2016-2018 (982)
Porsche 911 1989-2018 (964, 993, 996, 997, 991)
Porsche 918 Spyder 2013-2015 (918)
Porsche 928 1989-1995 (928)
Porsche 944 1989-1991 (944)
Porsche 968 1992-1995 (968)
Porsche Boxster 1997-2018 (986, 987, 981, 982)
Porsche Carrera GT 2002-2006 (980)
Porsche Cayenne 2002-2018 (955 E1, 957 E1, 958 E2)
Porsche Cayman 2005-2018 (987, 981, 982)
Porsche Macan 2014-2018 (95B)
Porsche Panamera 2009-2018 (970 G1, 971 G2)
Wat krijgt u geleverd?
PoCOM Porsche diagnose interface
USB kabel
Snelstart handleiding
Advantages & drawbacks
Werkt op auto's vanaf bouwjaar 1989, zowel OBD1 als OBD2/EOBD
(Automatisch) foutcodes uitlezen en wissen in alle aanwezige modules
Live data weergave + logging
Olie/service reset functie
Componenten/actuatoren testen
Programmeren/inleren onderdelen/ECU
Gratis updates van de software met nieuwe functies en modellen
Een computer met Windows is vereist
Specs summary
Manufacturer

Porsche

Device properties

Gratis updates, Updates, Verbinden met computer

Features

ABS, Actuatoren aansturen, Adapter, Airbag, Coderen, Elektronische parkeerrem openen, Foutcodes wissen, Freeze frame, Gasklep inleren, Inleren onderdelen, Interface, Lambdasonde / o2 sensors, Live data, Motor uitlezen, Motormanagement reset, Olie reset, Programmeren, Remblok reset, Roetfilter regeneren, Service reset, Startonderbreker / immo, Stuurhoeksensor kalibreren, Transmissie

Protocol

CAN, EOBD, ISO 9141, J1850 PWM, J1850 VPW, K-Line, KWP-2000, OBD1, OBD2
No reviews have been published.