Porsche Durametric 19 Pin OBD1 - 16 Pin OBD2 Adapter
Porsche Durametric 19 Pin OBD1 - 16 Pin OBD2 Adapter
This adapter cable is especially suitable for Durametric and PIWIS interfaces because it has a different pin assignment than normal adapter cables. The cable is only suitable for older Porsche models with a round 19 pin OBD1 connector. The diagnostic equipment you use must be suitable for OBD1, this is not always the case, so check this first!
Read more
Got a question about this product?
Our team is ready to answer all your questions.
FAQ
Contact us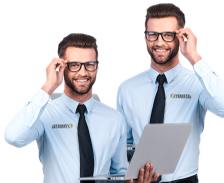 Durametric OBD1 Porsche adapter cable
To connect your Durametric interface to older Porsche models with a round 19 pin connector, you need this adapter cable. The cable features a special pin setting to make this possible.
Specifications of the Porsche OBD1 adapter cable
Connector: 19 pin OBD1 connector to standard 16 pin OBD2 connector suitable for PiWis and Durametric
Cable length: 30cm
Only suitable for cars with OBD1. As a rule, these are the Porsche's for the year 1996. Please note that the equipment must support OBD1.
Robust model suitable for intensive use
For which Porsche models is this adapter cable suitable and where is the connector located?
The diagnostic connector is in different places on models. To save searching, we have listed them for you below.
Porsche 928: under the side flap of the center console next to the passenger seat
Porsche 944: under the dashboard on the passenger side
Porsche 968: under the dashboard on the passenger side
Porsche 964: along the fender on the passenger side behind a circular cover
Porsche 993 (early models): along the passenger side bumper panel behind a round cover
What do you get delivered?
Porsche 19 pin OBD1 to 16 pin OBD2 reducer cable
Why buy a Porsche 19 pin adapter cable?
If you own an older Porsche, before the year 2001, your Porsche does not yet possess OBD2. Many models up to around 1996 use a 19 pin diagnostic connector. To read out your Porsche with this type of connector you will need this adapter cable and a suitable diagnostic tool that can handle older OBD1 connectors.
Advantages & drawbacks
Robust quality of high quality material
Suitable for Durametric interfaces
Not suitable for certain equipment
Specs summary
Manufacturer

Porsche

Features

Adapter, Converter Cable

Protocol

OBD1
No reviews have been published.