Toyota / Lexus USB Interface Scanner TOCOM
Toyota / Lexus USB Interface Scanner TOCOM
ToCOM is diagnostic software for Toyota and Lexus. This interface supports all OBD2 vehicles from 1996 onwards. You can read out a Toyota / Lexus with a ToCOM.
The complete list of cars, with which the cable works, can be found at the bottom of the page.
Buy a Toyota / Lexus readout cable here in our webshop!
For older cars without a 16 pin OBD2 connection you need an adapter.
Read more
Got a question about this product?
Our team is ready to answer all your questions.
FAQ
Contact us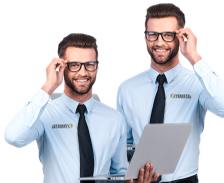 TOCOM
TOCOM is diagnostic software for Toyota and Lexus vehicles.
Key features:
Support for a wide range of ECUs and models
Easy connection via smart USB to OBD2 interface
Designed to work at dealer level
Automatic ECU recognition
Automatic vehicle scan
ECU identification
Read error code (DTC)
Reset error code
Freeze frame
Monitor function (engine)
Readings / live data
Live data recording
Print diagnostic protocol
Actuator tests
Control unit coding and customization (utility function)
Control unit configuration (customization)

Suitable for the models listed below:

Toyota Auris (also HV)
Toyota Avensis
Toyota Avensis Verso
Toyota Aygo Citroen C1, Peugeot 107
Toyota Camry
Toyota Celica
Toyota C-HR (also EV and HV)
Toyota Corolla (also HV)
Toyota Corolla Verso
Toyota Crown
Toyota GT86
Toyota Hiace
Toyota Highlander
Toyota Hilux
Toyota iQ
Toyota Land Cruiser
Toyota MR2
Toyota Paseo
Toyota Picnic
Toyota Previa
Toyota Prius
Toyota RAV4 (also HV and EV)
Toyota Supra
Toyota Tacoma
Toyota Tundra
Toyota Urban Cruiser
Toyota Verso-s
Toyota Yaris (also HV)
Toyota Yaris Verso
Lexus CT200h
Lexus ES240
Lexus ES250
Lexus ES300
Lexus ES300h
Lexus ES330
Lexus ES350
Lexus GS250
Lexus GS300
Lexus GS350
Lexus GS400
Lexus GS430
Lexus GS450h
Lexus GS460
Lexus GX400
Lexus GX460
Lexus GX470
Lexus HS250h
Lexus IS
Lexus IS200
Lexus IS200D
Lexus IS220D
Lexus IS250
Lexus IS250C
Lexus IS300
Lexus IS300C
Lexus IS300h
Lexus IS350
Lexus IS350C
Lexus IS F
Lexus LFA
Lexus LS400
Lexus LS430
Lexus LS460
Lexus LS600h
Lexus LX450
Lexus LX460
Lexus LX470
Lexus LX570
Lexus NX300h
Lexus RC300
Lexus RC F
Lexus RX270
Lexus RX300
Lexus RX330
Lexus RX350
Lexus RX400h
Lexus RX450h
Lexus SC300
Lexus SC400
Lexus SC430
Lexus UX250h
Advantages & drawbacks
Very comprehensive and professional diagnostic interface
Software completely supported in English
Free updates
Not suitable for the beginner
Specs summary
Manufacturer

Lexus, Toyota

Device properties

Free updates, Handheld, Updates, Connect to computer

Features

ABS, Controlling Actuators, Airbag, Teach in, Operate electronic parking brake, Erase fault codes, Freeze frame, Teach in throttle valve, Parts coding, Interface, Lambda probe / o2 sensors, Live data, Engine diagnostics, Engine management reset, Oil reset, Coding, Brake pad reset, DPF regeneration, Scantool, Service reset, Immobilizer, Calibrate steering angle sensor, Transmission

Protocol

CAN, EOBD, ISO 9141, J1850 PWM, J1850 VPW, JDM, JOBD, K-Line, KWP-2000, OBD1, OBD2
Review by CHRISTIAN
There is repeated...
They are repeatedly told that they are working with "beta" software. either a product is finished or it is not. The customer is not a free troubleshooter.
06-08-2019