Fiat Chrysler FCA Secure Gateway Module 12+8 cable
Fiat Chrysler FCA Secure Gateway Module 12+8 cable
This FCA 12+8 security gateway module (SGW) cable is for the use on Fiat, Chrysler and Jeep models that are secure and cannot be accessed via the normal OBD2 way. The Fiat Chrysler group introduced this method starting with the 2016 model year. This FCA cable concerns a so-called bypass cable, which is suitable for MaxiSys and MaxiCheck systems from Autel and for the Ficom interface.
Read more
Got a question about this product?
Our team is ready to answer all your questions.
FAQ
Contact us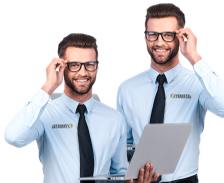 The Fiat Chrysler FCA Secure Gateway Module 12+8 cable is suitable for cars from the FCA group, such as Fiat, Chrysler and Jeep from the year 2016 and before. Most 2018 and also some older models use the Security Gateway module. The location of the SGM varies, the cable can be located near the steering column, on the side of the dash panel, on the passenger side near the glove box or behind the radio. To connect the cable, disconnect the already connected cable.
Advantages & drawbacks
Makes it possible to bypass the secure gateway on Fiat, Jeep, Alfa Romeo and Chrysler built in 2016 for purposes such as service
Often purchased together with...
Specs summary
Manufacturer

Alfa Romeo, Chrysler, Fiat, Jeep

Features

Adapter, Extension cable, Converter Cable
Review by Lbenz
...
28-06-2023
Review by N'S Automotive
Cable works fine this way....
Cable works fine as it should.
09-06-2021
Review by Cleijsen Caravan en Camper
Does what it needs to do...
Does what it is supposed to do, works well.
23-02-2021
Review by Guy
Doesn't fall much over ...
Not much to say about it, is a cable..but fits perfectly.
15-06-2020