Foxwell BT100 Accutester
De Foxwell BT100 kan met hoge betrouwbaarheid de conditie testen van alle soorten 12V lood/zuur accu's (AGM, GEL, nat, droog). Deze gebruiksvriendelijke accutester geeft de resultaten snel weer op het scherm. De auto accu tester detecteert slechte cellen, bij accu's tussen de 100 en 1100CCA. De BT100 kan op verschillende type accu's gebruikt worden.
Read more
Got a question about this product?
Our team is ready to answer all your questions.
FAQ
Contact us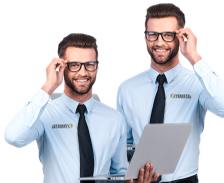 Foxwell BT100; de tool om accu's te testen
De accutester van Foxwell is zeer compact en eenvoudig in gebruik. De voordelen van de Foxwell BT100 is dat hiermee de accu getest kan worden, zonder deze los te koppelen van de auto. Hierdoor kunnen testen makkelijk en snel worden uitgevoerd. Deze 12 volt accu biedt je een gemakkelijke manier om de toestand van de accucel te analyseren, de oplaadstatus van de accu te bekijken en fouten en slechte cellen te detecteren, voor een kleine prijs!
Waarom en accu testen?
Een lege accu is in veel gevallen de oorzaak van 'slijtage' en soms een defect als gevolg van verkeerd laden. De normale levensduur van een loodaccu is 3 tot 7 jaar, afhankelijk van het type accu en de toepassing. Een accu slijt sneller, of raakt defect door onder andere: te diepe ontlading, te lang staan (niet worden gebruikt), te hoge of te lage laadspanning, zeer hoge of lage temperaturen. Als je benieuwd bent naar de status van de accu, dan is de Foxwell BT100 geschikt voor jou!
De functies van de accutester
Tester voor 12v accu's; nat, droog (GEL en AMG) en lood
Testnormen: CCA, BCI, CA, MCA, JIS, DIN, IEC, EN, SAE
Accu wordt direct getest in het voertuig en hoeft daarvoor niet losgekoppeld te worden
Snelle en betrouwbare scan in 3 seconden
Automatische temperatuur compensatie
De BT100 laat de accu niet warm worden, vonkt niet en zal de accu niet ontladen
Test accu's van 100 tot 1100CCA
Advantages & drawbacks
Snelle en betrouwbare analyse
Zeer goede prijs/kwaliteit verhouding
Niet voor 24v accu's geschikt
Often purchased together with...
No reviews have been published.