Foxwell BT100 Battery Tester
Foxwell BT100 Battery Tester
The Foxwell BT100 can test with high reliability the condition of all types of 12V lead/acid batteries (AGM, GEL, wet, dry). This easy-to-use battery tester quickly displays results on the screen. The car battery tester detects bad cells, on batteries between 100 and 1100CCA. The BT100 can be used on different types of batteries.
Read more
Got a question about this product?
Our team is ready to answer all your questions.
FAQ
Contact us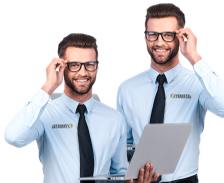 Foxwell BT100; the tool to test batteries
Foxwell's battery tester is very compact and easy to use. The advantages of the Foxwell BT100 is that with it the battery can be tested without disconnecting it from the car. This makes testing easy and fast. This 12 volt battery offers you an easy way to analyze battery cell condition, view battery charge status and detect faults and bad cells, for a small price!
Why test a battery?
A dead battery is in many cases the cause of "wear and tear" and sometimes failure due to improper charging. The normal life of a lead-acid battery is 3 to 7 years, depending on the battery type and application. A battery wears out faster, or malfunctions due to such things as: too deep a discharge, standing for too long (not being used), charging voltage too high or too low, very high or low temperatures. If you are curious about battery status, the Foxwell BT100 is right for you!
The functions of the battery tester
Tester for 12v batteries; wet, dry (GEL and AMG) and lead-acid
Test standards: CCA, BCI, CA, MCA, JIS, DIN, IEC, EN, SAE
Battery is tested directly in the vehicle and does not need to be disconnected for this purpose
Fast and reliable scan in 3 seconds
Automatic temperature compensation
The BT100 will not heat, spark or discharge the battery
Test batteries from 100 to 1100CCA
Advantages & drawbacks
Fast and reliable analysis
Very good value for money
Not suitable for 24v batteries
Often purchased together with...
Review by Walter De Kunst
Is ok, not the mees...
Is ok, not the most proffesional, but it gives sufficient and correct info!
21-02-2022
Review by J dekker
Works very well,and ...
Works very well,and the price is also good
17-05-2021
Review by Hendrik Slijkhuis
It is a good prod...
It is a good product that I have enjoyed in just a few days.
26-10-2020
Review by Depannage Maenhout
Do models with...
Exist models with more features but not listed on site as dealer
01-07-2020
Review by M. Bos
fine easy to b...
excellent easy to use battery tester
29-06-2020
Review by Remco
The battery tester is sea...
The battery tester is very easy to use, The included instructions are in clear language so that even a layman can operate the battery tester. For me it is also a big plus that the battery tester has a memory and no batteries are needed to read the screen
02-06-2020
Review by Marijke Dekker
Operating instructions i...
User manual is rather cryptic
04-02-2019
Review by R.W Bulthuis
It's very easy...
It is very easy to use!
27-02-2018