Foxwell BT715 Accutester
De Foxwell BT715 is een autoaccu diagnose tool voor 6 en 12 Volt accu's of 12 en 24 Volt start- en laadsystemen.De BT715 is een snell, eenvoudig te gebruiken en betaalbare oplossing voor de monteur om accu's te testen en storingen in start- en laadsystemen op te sporen. De BT715 is onmisbaar in elke werkplaats om een goede accudiagnose te doen.
De BT715 wordt in een robuuste koffer geleverd met alle benodigde toebehoren. Hierdoor is deze gebruiksklaar.
Read more
Got a question about this product?
Our team is ready to answer all your questions.
FAQ
Contact us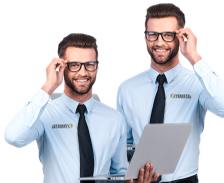 Foxwell BT715 accutester; wanneer precisie vereist is
De BT715 is voor zijn grootte en functieset compact en eenvoudig in gebruik. De voordelen van de Foxwell BT715 is dat hiermee de accu getest kan worden, zonder deze los te koppelen van de auto. Hierdoor kunnen testen makkelijk, veilig en snel worden uitgevoerd. Deze 12 volt accu biedt je een gemakkelijke manier om de toestand van de accucel te analyseren, de oplaadstatus van de accu te bekijken en fouten en slechte cellen te detecteren.
Waarom en accu testen?
Een lege accu is in veel gevallen de oorzaak van 'slijtage' en soms een defect als gevolg van verkeerd laden. De normale levensduur van een loodaccu is 3 tot 7 jaar, afhankelijk van het type accu en de toepassing. Een accu slijt sneller, of raakt defect door onder andere: te diepe ontlading, te lang staan (niet worden gebruikt), te hoge of te lage laadspanning, zeer hoge of lage temperaturen. Als je benieuwd bent naar de status van de accu, dan is de Foxwell BT715 geschikt voor jou!
De functies van de BT715 accutester
Ondersteunde accu's: 6 & 12 Volt lood/zuur, AGM rechte platen, AGM spiraal platen en gel; 12 & 24 Volt start- en laadsystemen
Ook geschikt voor start-stop accu's
Testbereik: 100 – 2.000 CCA
Testnormen: CCA, JIS, DIN, IEC, EN, SAE etc.
Beoordeling State Of Charge: SOC
Beoordeling Stae of Health: SOH
Test de accu op een veilige manier in de auto, niet nodig deze te demonteren
Detecteert kortgesloten cellen
Snelle en nauwkeurige test in 3 seconden
Geavanceerde test van 12 en 24 Volt start- en laadsystemen
Automatische temperatuurcompensatie
Rimpelspanningtest
Eenvoudig menu-gestuurd te gebruiken door Nederlandse teksten in helder 3,2″ display
Praktisch: kabellengte 2 meter
Advantages & drawbacks
Snelle en betrouwbare analyse
Zeer goede prijs/kwaliteit verhouding
Geleverd met robuuste koffer
Ook geschikt voor 24v accu's
Wat groter en zwaarder dan goedkope accutesters
Often purchased together with...
No reviews have been published.