Foxwell NT530 Volkswagen / Audi / Seat / Skoda
Foxwell NT530 Volkswagen / Audi / Seat / Skoda
De Foxwell NT530 is op de markt gebracht speciaal voor de de merken Volkswagen / Audi / Seat en Skoda. De software is specifiek ontworpen voor de auto's uit de Volkswagen Audi groep, zodat de auto's op zeer hoog niveau uitgelezen kunnen worden. Deze diagnose scantool stelt op dealerniveau diagnose in elke aanwezig elektronisch systeem in de auto. Daarnaast kan het diagnoseapparaat veel meer dan alleen de standaard diagnosefuncties als uitlezen en wissen van foutcodes en live data weergegeven. Geavanceerde opties zoals actuatoren aansturen, inleren, programmeren behoren ook tot de mogelijkheden, evenals een aantal service mogelijkheden zoals olie service, EPB, stuurhoeksensor en roetfilter regeneratie.
✓ EOBD/OBD2 motormanagement diagnose
✓ OBD1 diagnose
✓ Diagnose van alle modules
✓ Live data en Freeze Frame data weergave
✓ Actuatoren aansturen, adaptiewaardes resetten
✓ Programmeren en onderdelen inleren
✓ Service mogelijkheden: olie/service reset, SAS, roetfilter, EPB, SRS
Read more
Got a question about this product?
Our team is ready to answer all your questions.
FAQ
Contact us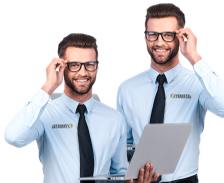 Foxwell NT530 is een unieke scantool voor Volkswagen / Audi / Seat / Skoda
Wat de Foxwell zo uniek maakt zijn de uitgebreide mogelijkheden voor een zeer schappelijke prijs. Naast de standaard mogelijkheden van een OBD2 scantool, heeft het apparaat nog vele andere mogelijkheden aan boord. Speciale functies die nodig zijn om componenten te testen, onderdelen in te leren of ECU's te programmeren zijn inbegrepen. Ook op het gebied van service mogelijkheden komt het diagnoseapparaat niets te kort: olie interval instellen, elektronische parkeerrem vrijgeven, regenereren van roetfilters en het kalibreren van stuurhoeksensoren kan gedaan worden met de NT530.
De functionaliteiten op een rijtje
Hieronder vind je een beknopt overzicht van de mogelijkheden die het apparaat biedt. Helemaal onderaan de pagina vind je per merk de functielijsten.
Uitlezen en wissen van foutcodes in alle systemen in de auto: motor, abs, airbag, automaat, startonderbreker, airco, etc.
Op het scherm wordt de betekenis van de foutcode weergegeven
Schakelt het storingslampje uit
Geeft van de sensoren de live data weer, in tekst- en grafiekvorm
Weergeven van Freeze Frame data
Sneltest functie voor de meeste elektronische systemen
Geeft de EPB (elektronische parkeerrem) vrij voor het wisselen van bijvoorbeeld de remblokken
Voert bi-directionale componenten activeringen uit; handmatig bedienen van componenten op de auto om de functie ervan te testen
Kan in verschillende ECU's modules coderen
Tevens kan de scantool zeer specifieke handelingen uitvoeren:
Resetten van het olie inspectielampje
Instellen van service intervallen
Wissen van adaptiewaardes
Inleren van gasklephuis
Nieuw geplaatste accu aanmelden
Ontluchten van ABS
Roetfilter regenereren (DPF regeneratie)
Afstellen van koplampen
Kalibratie van stuurhoeksensor
Inleren van onderdelen
Kijk voor alle functionaliteiten onderaan de pagina in de functielijsten
Updates voor de Foxwell NT530

Na registratie van de Foxwell scanner, ontvang je levenslange gratis updates, te updaten via de FoxAssist software.
Advantages & drawbacks
EOBD/OBD2 motormanagement diagnose
OBD1 diagnose
Diagnose van alle modules
Live data en Freeze Frame data weergave
Actuatoren aansturen, adaptiewaardes resetten
Programmeren en onderdelen inleren
Service mogelijkheden: olie/service reset, SAS, roetfilter, EPB, SRS
Enkel geschikt voor Volkswagen, Audi, Skoda en Seat (wel te upgraden met andere automerken!)
Windows computer of laptop nodig om de software op de tester te installeren
Often purchased together with...
Specs summary
Manufacturer

Audi, Bentley, Lamborghini, Seat, Skoda, Volkswagen

Device properties

Gratis updates, Uitleesapparaat, Updates

Features

ABS, Accu inleren, Actuatoren aansturen, Airbag, Coderen, Componenten testen, Elektronische parkeerrem openen, Foutcodes wissen, Freeze frame, Gasklep inleren, Injectoren inleren, Inleren onderdelen, Lambdasonde / o2 sensors, Live data, Motor uitlezen, Motormanagement reset, Olie reset, Programmeren, Remblok reset, Roetfilter regeneren, Scantool, Service reset, Startonderbreker / immo, Stuurhoeksensor kalibreren, Transmissie

Protocol

CAN, EOBD, ISO 9141, J1850 PWM, J1850 VPW, K-Line, KWP-2000, OBD1, OBD2
No reviews have been published.