Foxwell NT650 Elite
Foxwell NT650 Elite is the all-round service tool every workshop needs. Besides the standard OBD2 functions and the capabilities of reading the ABS and airbag system, the device is packed with service capabilities: oil and service intervals reset and set, EPB service, battery configuration, particulate filter regeneration, throttle body learning, transmission learning and injector learning. This can be done on very many brands.
Read more
Got a question about this product?
Our team is ready to answer all your questions.
FAQ
Contact us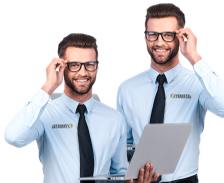 Foxwell NT650 Elite
In a workshop it is convenient to have 1 tool for the most common maintenance tasks. The Foxwell NT650 Elite is by far the most suitable device for this. To read out the engine, the standard OBD2 function is available. Here it is possible to view live data and read and clear error codes from the engine. The focus of this device, on the other hand, is really on maintenance. Today's techniques require more and more operations, which the NT650 Elite excels at.
Features of the NT650 at a glance:
Reading out the engine (OBD2)
Readout of ABS and airbags
Testing ABS and airbag compon
Display of sensor values and freeze frame data
Reading and resetting electronic parking brake (EPB), clearing brake pads for maintenance, resetting brake pad thickness, setting wear indicator
Resetting and setting oil and service intervals
Battery configuration for Audi, BMW, Citroen, Ford, Peugeot, Seat, Skoda, Volvo and Volkswagen.
Regenerate diesel particulate filter
Teach-in throttle body
Teach-in transmission
Teach-in injectors
What do you get delivered with the device?
Foxwell NT650 Elite service tool
OBD2 cable of 1.5m
USB cable to power the device when not connected to the car
Manual
SD card
Nylon bag
Foxwell NT650 Elite updates
The NT650 Elite comes with lifetime free updates. To install these updates, you can use the FoxAssist software.

What car brands are supported by the NT650 Elite?

European brands:

Alfa Romeo
Abarth
Audi
Bentley
BMW
Bugatti
Citroen
Fiat
Ford (EU)
Jaguar
Lancia
Land Rover
Mercedes Benz
Mini
Opel
Peugeot
Porsche
Renault
Saab
Seat
Smart
Skoda
Vauxhall
Volkswagen
Volvo
Asian brands:

Acura
Honda
Hyundai
Infiniti
Isuzu
Kia
Lexus
Mazda
Mitsubishi
Nissan
Suzuki
Toyota
American brands:

Ford USA
GM USA
Cadillac
Chrysler
Chevrolet
Buick
Advantages & drawbacks
EOBD/OBD2 readout
ABS and airbag system readout
ABS and airbag component testing
Various service options such as service kit, battery learning, EPB operation etc.
Can teach transmission, throttle body and injectors
Soot filter regeneration
The NT650 Elite is focused on maintenance and less on diagnosis
Often purchased together with...
Specs summary
Manufacturer

Abarth, Alfa Romeo, Aston Martin, Audi, BMW, Bentley, Chevrolet, Chrysler, Citroën, Dacia, Daihatsu, Dodge, Ferrari, Fiat, Ford EU, Ford USA, General Motors, Honda, Hyundai, Infiniti, Jaguar, Jeep, Kia, Lamborghini, Lancia, Land Rover, Lexus, Maserati, Mazda, Mercedes, Mini, Mitsubishi, Nissan, Opel, Peugeot, Porsche, Renault, Rolls-Royce, Saab, Seat, Skoda, Smart, Subaru, Suzuki, Toyota, Universeel, Volkswagen, Volvo

Device properties

Free updates, Handheld, Updates

Features

ABS, Airbag, Teach in, Operate electronic parking brake, Erase fault codes, Freeze frame, Parts coding, Lambda probe / o2 sensors, Live data, Engine diagnostics, Engine management reset, Oil reset, Coding, Brake pad reset, DPF regeneration, Scantool, Service reset, Transmission

Protocol

CAN, EOBD, ISO 9141, J1850 PWM, J1850 VPW, OBD2
No reviews have been published.