iCarsoft i820 OBD2
De iCarsoft i820 is een universeel OBD2/EOBD uitleesapparaat. Het apparaat kan gebruikt worden voor het uitlezen van het motormanagement van alle automerken. De i820 is alleen geschikt voor auto's voorzien van OBD2/EOBD. Dit betekent voor benzineauto's vanaf bouwjaar 2001 en diesels vanaf bouwjaar 2004. Als extra optie kan dit apparaat ook accuvoltage controleren via OBD.
✓ EOBD/OBD2
✓ Motorfoutcodes uitlezen en wissen
✓ Live data weergave
✓ Emissie test
✓ O2 Sensor data weergeven
Read more
Got a question about this product?
Our team is ready to answer all your questions.
FAQ
Contact us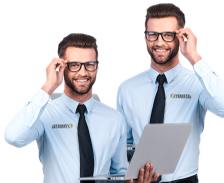 iCarsoft I820; OBD2 uitleesapparaat voor alle merken
De iCarsoft i820 is geschikt voor auto's voorzien van het EOBD/OBD2 protocol. Het apparaat het motormanagement uitlezen en hierin foutcodes opsporen en deze foutcodes wissen. Tevens kan de i820 het accuvoltage controleren via OBD, O2 sensor test uitvoeren, live data, emissie monitor status en freeze data weergeven.
De mogelijkheden van de iCarsoft I820
Geschikt voor benzine vanaf bouwjaar 2001 en diesel vanaf bouwjaar 2004.
Motor foutcodes uitlezen en wissen
Leest zowel algemene als fabrikant specifieke foutcodes
Weergeven van live data en freeze frame data
Weergegeven van de emissie monitor status (I/M readiness).
Leest voertuiginformatie uit, zoals chassisnummer.
Weergegeven van accu spanning via OBD.
EVAP systeem test (lektest).
Weergegeven van data van de laatste scan van het apparaat.
Scanrapporten printen
Wat krijg je geleverd bij de iCarsoft I820?
Handleiding
USB kabel ten behoeve van het updaten
16 pins OBD2 systeemkabel
Advantages & drawbacks
EOBD/OBD2 uitlezen
Motorfoutcodes uitlezen en wissen
Live data weergave
Emissie test
O2 Sensor data weergeven
Kan enkel het standaard motomanagement uitlezen, geen andere systemen
Often purchased together with...
Specs summary
Manufacturer

Abarth, Alfa Romeo, Aston Martin, Audi, BMW, Bentley, Chevrolet, Chrysler, Citroën, Dacia, Daihatsu, Dodge, Ferrari, Fiat, Ford EU, Ford USA, General Motors, Honda, Hyundai, Infiniti, Jaguar, Jeep, Kia, Lamborghini, Lancia, Land Rover, Lexus, Maserati, Mazda, Mercedes, Mini, Mitsubishi, Nissan, Opel, Peugeot, Porsche, Renault, Rolls-Royce, Saab, Seat, Skoda, Smart, Subaru, Suzuki, Toyota, Universeel, Volkswagen, Volvo

Device properties

Gratis updates, Uitleesapparaat, Updates

Features

Foutcodes wissen, Freeze frame, Lambdasonde / o2 sensors, Live data, Motor uitlezen, Motormanagement reset, Scantool

Protocol

CAN, EOBD, ISO 9141, J1850 PWM, J1850 VPW, OBD2
No reviews have been published.