iCarsoft MB V1.0 Mercedes-Benz diagnostic device
iCarsoft MB V1.0 Mercedes-Benz diagnostic device
This iCarsoft MB V1.0 OBD1, OBD2 and EOBD reader, including Canbus, is suitable for Mercedes passenger cars, Sprinter vans and Smart cars. You can view feature lists including supported models at the bottom of this page. Reading out your Mercedes or Smart is quick and easy with this device. The iCarsoft MB V1.0 reads and clears error codes in every system present in your car.
✓ EOBD/OBD2
✓ OBD1
✓ Read and clear error codes in all existing systems
✓ Live data display
✓ Oil/service interval reset
Read more
Got a question about this product?
Our team is ready to answer all your questions.
FAQ
Contact us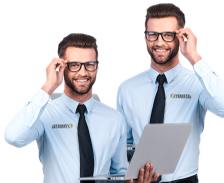 iCarsoft MB V1.0 Mercedes-Benz diagnostic device
With this iCarsoft MB V1.0 Mercedes error code reader, Mercedes-Benz models can be read at a high level. The reader can be used to read both the engine management and a large number of other systems, such as Airbag, ABS, Transmission, Body, Chassis and Lighting. After error codes are found, you can clear the error code with the iCarsoft. Also, the MB V1.0 can reset and set the oil/service interval.
How does the Mercedes-Benz error code reader iCarsoft MB V1.0 work?
Although the scan tool has extensive capabilities, it is very easy to use. After the car is turned on the ignition, the error code reader is connected to the OBD2/OBD connection of the car. Then you can search for error codes in the various systems. Error codes are displayed with description on the device. After reading the error codes, there is the possibility to reset the error codes.
The iCarsoft MB V1.0 can reset the oil/service interval and reads and clears faults in all systems such as:
Engine
Transmission
ABS
Airbags
Air conditioning
Instruments
Tires
Seats
Body
Chassis
Doors
Brakes
Lighting
Communication
Special functions
What gets delivered with the Mercedes scanner iCarsoft MB V1.0?
Mercedes-Benz reader with color display
USB cable
Illustrated instruction manual
Sturdy nylon storage bag
Suitable for the following Mercedes models:
W163 ML class
W164 M class
W166 M class
W166 GL class
W168 A class
W169 A class
W176 A class
W170 SLK
W171 SLK
W171 SLK
W197 SLS
W199 SLR
W203 C class
W203 CLC class
W204 C class
W204 GLK
W207 E class
W209 CLK
W211 E class
W212 E class
W215 CL class
W216 Cl class
W218 CLS
W219 CLS
W220 S class
W221 S class
R230 SL
R231 SL
W240 Maybach
W245 B class
W246 B class
W251 R class
W461 G class
W463 G class
Carvitas supplies only original iCarsoft products, supplied by iCarsoft Netherlands.

Advantages & drawbacks
Fully EOBD/OBD2 compatible
Limited OBD1 compatibility
Read and clear error codes in all existing systems
Live data and freeze frame display
Special function: oil/service reset
Only suitable for Mercedes and Smart
Often purchased together with...
Specs summary
Manufacturer

Mercedes, Smart

Device properties

Free updates, Handheld, Updates

Features

ABS, Airbag, Erase fault codes, Freeze frame, Lambda probe / o2 sensors, Live data, Engine diagnostics, Engine management reset, Oil reset, Scantool, Service reset, Transmission

Protocol

CAN, EOBD, ISO 9141, J1850 PWM, J1850 VPW, KWP-2000, OBD1, OBD2
Review by The Cycle
Still little used,...
Little used yet, but so far fine.
24-11-2021
Review by M. Van Doorn
Product meets ...
Product meets expectations. Easy to operate and comprehensive info on any malfunctions. The reading and possible elimination of fault codes is clear and easy. Top device.
21-08-2020
Review by Jean- Luc
Convenient and efficient....
Convenient and efficient. Works properly.
06-07-2020
Review by Fekkes
Works with both OBD1...
Works with both OBD1 and OBD2, clear functions. A bit large though.
29-06-2020
Review by Patrick
reads well from is pl...
reads out well is plus easy to update
04-05-2020
Review by Ronald
This scanner can ech...
This scanner can really check all systems in the car, that means it can read out about 37 modules. but even stronger it also gives the error code as well as the problem in clear language. The free! updates from Icarsoft is of course super, got more functionality, even more systems I can test and the new models of cars are added, so the scanner does not become obsolete. This scanner is purely for Mercedes and Smart systems, even the 2004 Smart, but is able to read the engine management of all cars and diagnose all sensors.
06-04-2020
Review by Herman van Voorst
nice solid and goo...
nice solid and good to handle device. screen is also clearly readable and easy to operate
31-03-2020
Review by Marron b.v.
Works fine and has...
Works fine and has many features.
10-03-2020
Review by Walter
Zeer functioneel app...
Very functional device.Clear menu, solid housing.
24-02-2020
Review by anonymous
Easy to operate...
Easy to operate , in 15min you know the device , very clear
23-12-2019
Review by R&W garage
Does exactly what it...
Does exactly what it is supposed to do, is easy to read screen and it is easy to use even for an a-technical person like me.
26-06-2019
Review by IG
Works flawlessly. Can ...
Works flawlessly. Can get deep into(sub) systems
29-05-2019
Review by Anton de Lugt
Good device does t...
Good device does tff not now with the ABS/esp will be fixed after contacting iCarsoft. Super easy to operate.
24-01-2019
Review by Leon
Just simple does w...
Just simple does what it needs to do. Too bad it's only in English....
21-12-2018
Review by roy
1 is in dutch...
1 is in dutch 2 convenient to use fits in the dashboard case
04-06-2018
Review by anonymous
The device does what...
The device does what it is supposed to do.
29-03-2018
Review by Chris Vogel
Perfect apparaat! The...
Perfect device! Accurately reads all faults. Am very satisfied with it!
12-02-2018
Review by anonymous
Compact , versatile ...
Compact , versatile and not expensive!
18-01-2018
Review by Bekker
Fine thing only yes...
Fine thing just too bad you can't reset the service interval with it !
23-03-2017
Review by Marc
Also reads the most s...
Also reads the most specific Mercedes codes and all real-time data. Perfect device for my Mercedes
04-01-2017
Review by Han
good explanation well some...
good explanation though some technical experience required
14-11-2016