iCarsoft MB V3.0 Mercedes / Smart
iCarsoft MB V3.0 Mercedes / Smart
De iCarsoft MB V3.0 de laatste uitbreiding op het iCarsoft assortiment, de MB V3.0 is een doorontwikkeling op het iCarsoft platform naast de V1.0 en de V2.0. Dit houdt in dat de MB V3.0 een aantal nieuwe functies erbij heeft gekregen. Net zoals voorgaande modellen, kan de MB V3.0 ook alle systemen uitlezen en uitgebreide servicefuncties uitvoeren. Naast de functies van de versies 1.0 en 2.0 heeft deze ook nieuwe functies gekregen zoals het aansturen en coderen van componenten (onderdelen), adaptiewaarden resetten en uitgebreide kalibratie mogelijkheden.
✓ Volledige EOBD/OBD2 ondersteuning
✓ Foutcodes uitlezen en wissen in alle aanwezige Mercedes en Smart systemen
✓ Live data en freeze frame weergave
✓ Speciale functies: Olie/service reset EPB, SAS, DPF, ETC
✓ Componenten aansturen en coderen
✓ Adaptiewaarden resetten
✓ Kalibreren van componenten
✓ Nederlandstalig
Read more
Got a question about this product?
Our team is ready to answer all your questions.
FAQ
Contact us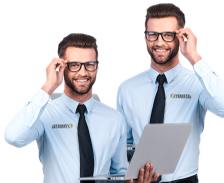 iCarsoft MB V3.0 Mercedes en Smart
Met de iCarsoft MB V3.0 voor Mercedes / Smart haal je het laatste en meest uitgebreide diagnoseapparaat van iCarsoft in huis. De MB V3.0 is een doorontwikkeling van de MB V2.0. voor Mercedes-Benz en Smart. De iCarsoft MB V3 is ontwikkeld met geavanceerde diagnose en servicefuncties in het achterhoofd. Belangrijk hierin was dat het makkelijk te gebruiken is voor de hobbyist.
Naast het uitlezen van alle systemen en de uitgebreide service functies, kan de iCarsoft MB V3.0 ook geavanceerde functies uitvoeren die tot nu toe enkel beschikbaar waren voor professionele apparaten, zoals het coderen van nieuwe onderdelen, aansturen van ECU's, resetten van adaptiewaarden en het kalibreren van individuele componenten. Dit maakt de MB V3.0 het meest complete en goedkoopste diagnoseapparaat in zijn klasse.
Wat kan de iCarsoft MB V3.0?
Onderstaand alle functies van de MB V3.0. Let op dat sommige functies op bepaalde modellen niet ondersteund worden. Onderaan de pagina kan je de functielijsten vinden van het diagnoseapparaat. In deze lijsten kan je exact zien welke functie op welk model ondersteund is.
Volledig uitlezen van het OBD2/EOBD motormanagement
Weergeven van live en freeze frame data
Uitlezen van VIN, CIN en CVN voertuiginformatie en automatische voertuigherkenning
Uitlezen van andere Mercedes en Smart specifieke elektronische systemen, zoals ABS, airbags, transmissie, instrumentenpaneel, remmen, verlichting etc.
Resetten en instellen van olie/service intervallen
Accu registratie (BMS)
Openen en sluiten van de elektronische handrem (EPB)
Stuurhoeksensor kalibratie
DPF voor roetfilter regeneratie
ETC voor gasklep inleren/kalibreren
Injectoren coderen
Body control module (BCM), bijvoorbeeld het resetten of verwijderen van de adaptatiewaarden en het aansturen van de module
Transmissie (TCM), bijvoorbeeld het resetten of verwijderen van de adaptatiewaarden en het wijzigen van het oliepeil
TPMS programmeren van nieuwe sensor ID's en foutcodes in het systeem uitlezen en resetten
Luchtvering adaptatiewaarden en aansturing
Aansturen en resetten van de airco compressor
Kalibreren van de stoelen
Kalibreren van de koplampen
Gratis levenslang updates van iCarsoft

Ondersteunde modellen
Modeldekking Mercedes:
A Klasse: W168, W169, W176
AMG: 190
B Klasse: W245, W246
C Klasse: W203, W204, W205
CL Klasse: W215, W216
CLA Klasse: W117
CLK Klasse: W209
CLS Klasse: W218, W219
E Klasse: W207, W211, W212, W213
G Klasse: W461, W463
GL Klasse: X164, X166, X168
GLA Klasse: W156
GLC Klasse: W253
GLE Klasse: W166, 292
GLK Klasse: X204
M Klasse: W163, W164, W166
R Klasse: W251
S Klasse: W217, W220, W221, W222
SL Klasse: R230, R231
SLK Klasse: R170, R171, R172
SLS: C197
SLR: Series 199
MAYBACH: V240, W240
Modeldekking Smart:
Smart fortwo (A/C 450)
Smart fortwo (C/A 451)
Smart Roadster (R/C 452)
Smart forfour (W 454)
Modeldekking Sprinter:
690.6, 901.6, 902.6, 903.6, 904.6, 905.6, 906
Overige modeldekking
Vaneo
Vito / V-Klasse Model designation 638
Vito / Viano Model designation 639 (OBDII)
Wat wordt er bij de iCarsoft geleverd?
iCarsoft MB V3.0 diagnose en service apparaat
Universele OBD2 (systeem)kabel
USB kabel voor updates
Opbergtas
Handleiding
Advantages & drawbacks
Volledig EOBD/OBD2 compatibel
Ondersteuning voor oudere modellen met OBD1
Foutcodes uitlezen en wissen in alle aanwezige systemen
Live data en freeze frame weergave
Speciale functies: Olie/service reset EPB, SAS, BMS, DPF, ETC
Componenten aansturen en coderen
Adaptiewaarden resetten
Kalibreren van componenten
Nederlandstalig
Enkel geschikt voor Mercedes en Smart voertuigen
Often purchased together with...
Specs summary
Manufacturer

Mercedes, Smart

Device properties

Gratis updates, Uitleesapparaat, Updates

Features

ABS, Airbag, Elektronische parkeerrem openen, Foutcodes wissen, Freeze frame, Gasklep inleren, Interface, Lambdasonde / o2 sensors, Live data, Motor uitlezen, Motormanagement reset, Olie reset, Remblok reset, Roetfilter regeneren, Scantool, Service reset, Stuurhoeksensor kalibreren, Transmissie

Protocol

CAN, EOBD, ISO 9141, J1850 PWM, J1850 VPW, K-Line, KWP-2000, OBD1, OBD2
No reviews have been published.