iCarsoft OP V3.0 Opel
The iCarsoft OP V3.0 is an impressive, advanced diagnostic tool designed specifically for Opel vehicles. With its extensive range of features including full system diagnostics, OBD II function, advanced reset functions and lifetime software updates, it offers unparalleled capabilities on your car.

This OBD scanner is not only powerful, but also easy to use with an intuitive interface and a large color screen, making it an excellent choice for both beginners and experienced users. Furthermore, its compatibility with a wide range of Opel models is a big plus, making it a versatile tool for any Opel owner.

In short, the iCarsoft OP V3.0 is a worthwhile investment for any Opel owner who wants to keep their vehicle in top condition.
Read more
Got a question about this product?
Our team is ready to answer all your questions.
FAQ
Contact us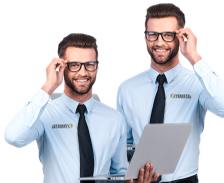 iCarsoft OP V3.0: The ultimate diagnostic tool for your Opel
Discover the power of advanced vehicle diagnostics with the iCarsoft OP V3.0, specially designed for Opel vehicles. This professional scanner is a must-have for every Opel owner and offers a wide range of functions that help you read and service your car.
Possibilities of the OP V3.0
Full system diagnosis: The iCarsoft OP V3.0 can scan all electronic systems in your Opel, including engine, transmission, ABS, airbag, instrument cluster and more.
OBD II Function: This scanner supports all 10 test modes of the latest J1979 OBD II test specifications, including live data, O2 sensor test, component test and more.
Advanced Features: The iCarsoft OP V3.0 offers advanced features such as oil service reset, brake pad reset, steering angle sensor calibration, battery registration and more.
Easy to use: With its intuitive interface and large color screen, the iCarsoft OP V3.0 is easy to use even for beginners.
Software updates: The scanner comes with free lifetime software updates, so you always have access to the latest features and vehicle information.
Compatible Opel models
The iCarsoft OP V3.0 is compatible with a wide range of Opel models, including:
Opel Adam 2013 - 2016
Opel Agila 2000 - 2014
Opel Ampera 2015
Opel Antara 2007 - 2016
Opel Astra 1997 - 2016
Opel Cascada 2013 - 2016
Opel Combo 2002 - 2016
Opel Corsa 1997 - 2016
Opel Grandland X
Opel Insignia 2009 - 2016
Opel Karl 2016
Opel Meriva 2003 - 2016
Opel Mokka 2016 - 2016
Opel Movano 2015 - 2016
Opel Omega 1997 - 2003
Opel Speedster 2001 - 2007
Opel Tigra 2005 - 2009
Opel Vectra 1997 - 2008
Opel Vivaro 2001 - 2016
Opel Zafira 1999 - 2016
With the iCarsoft OP V3.0 you can find out everything about your Opel. Order today and experience the difference a professional diagnostic tool can make!
Advantages & drawbacks
Fully EOBD/OBD2 compatible
Support for OBD1 for older cars
Read and erase error codes in all existing systems
Live data and freeze frame display
Special functions: Oil/service reset EPB, SAS, BMS, DPF, ETC and more
Component tests
Not all new models on the PSA/Stellantis platform are supported
Often purchased together with...
Specs summary
Manufacturer

Opel

Device properties

Free updates, Handheld, Updates

Features

ABS, Battery Test, Battery coding, Controlling Actuators, Airbag, Component testing, Operate electronic parking brake, Erase fault codes, Freeze frame, Teach in throttle valve, Injector coding, Parts coding, Lambda probe / o2 sensors, Live data, Engine diagnostics, Engine management reset, Oil reset, Brake pad reset, DPF regeneration, Scantool, Service reset, Immobilizer, Calibrate steering angle sensor, Transmission

Protocol

CAN, EOBD, ISO 9141, J1850 PWM, J1850 VPW, KWP-2000, OBD1, OBD2
No reviews have been published.