iCarsoft VAWS V1.0 Volkswagen / Audi / Seat / Skoda diagnose apparaat
iCarsoft VAWS V1.0 Volkswagen / Audi / Seat / Skoda diagnose apparaat
Deze iCarsoft VAWS V1.0 OBDII / EOBD uitlezer inclusief Can bus is geschikt voor alle VW Audi modellen. Uw Volkswagen / Audi / Seat / Skoda uitlezen gaat met dit uitleesapparaat snel en makkelijk. Onderaan de pagina vindt u een 2x2 pins verloopkabel voor oudere OBD1 aansluitingen. Ook vindt u onderaan de pagina een zogenaamde functielijst (PDF bestand) per merk met de ondersteunde systemen.

✓ EOBD/OBD2
✓ OBD1
✓ Foutcodes uitlezen en wissen in alle aanwezige systemen
✓ Live data weergave
✓ Olie/service interval reset
Read more
Got a question about this product?
Our team is ready to answer all your questions.
FAQ
Contact us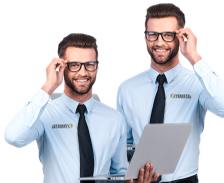 iCarsoft VAWS V1.0 Volkswagen / Audi / Seat / Skoda diagnose apparaat
Met deze iCarsoft VAWS V1.0 foutcodelezer kunnen allerlei modellen uit de Volkswagen Audi groep op hoog niveau uitgelezen worden. Met de scanner kan zowel het motormanagement als ook een groot aantal andere systemen worden uitgelezen, zoals Motor, Airbag, ABS, ESP en Transmissie. Nadat er foutcodes gevonden zijn, kunt u de foutcode met de iCarsoft VAWS V1.0 wissen. Naast het bekijken en wissen van foutcodes, kan het apparaat ook diverse live sensor data weergeven en het olie service lampje resetten. Het is met dit apparaat NIET mogelijk om te programmeren/coderen/in te leren, functies in- of vrij te schakelen.

Onderaan de pagina vindt u een 2x2 pins verloopkabel voor oudere OBD1 aansluitingen.

Hoe werkt de iCarsoft VAWS V1.0?
De iCarsoft VAWS V1.0 heeft uitgebreide mogelijkheden, maar is desonkdanks is het diagnoseapparaat erg makkelijk in het gebruik. Wanneer u uw auto op het contact heeft gezet, kunt u het apparaat aansluiten op de diagnosepoort van uw auto. Vervolgens kunt u met de VAWS V1.0 zoeken naar foutcodes in de verschillende systemen (hieronder genoemd). De foutcodes die gevonden worden, worden met een korte omschrijving weergegeven op het apparaat. De gevonden foutcode kan met de iCarsoft VAWS V1.0 ook gewist worden. Let op: het probleem dat de foutcode veroorzaakt, dient wel verholpen te zijn, anders komt de foutcode direct weer terug.

De iCarsoft VAWS V1.0 leest en wist storingen in alle systemen zoals:
Motor
Transmissie
ABS
Airbags;
Airco
Instrumentenpaneel
Banden
Stoelen
Body
Chassis
Deuren
Remmen
Verlichting
Communicatie
Speciale functies
Wat krijgt u geleverd bij de VW / Audi / Seat / Skoda scanner iCarsoft VAWS V1.0?
Uitleesapparaat met kleurendisplay
USB-kabel t.b.v. updaten
Handleiding
Stevige nylon opbergtas
Kartonnen omdoos
Welke auto's worden ondersteund door de iCarsoft VAWS V1.0?
VW / Volkswagen
Amarok
Caddy
Corrado
Golf Cabrio
Eos
Fox
Golf
Golf/Jetta II
Golf/Vento III
Golf/Bora IV
Jetta IV
Golf/Jetta V
Golf/Jetta VI
Golf VII
New Beetle
New Beetle Cabrio
Lupo
Passat B3/B4/B5/B6/B7/CC
Phaeton D1
Polo 86C/6N/9N/6R
Scirocco
Sharan
T-Cross
T-Roc
Tiguan
Touareg
Transporter/Multivan
Touran
Up

Skoda
Citigo ( 2012 - heden )
Fabia I ( 1996 tot 2008 )
Fabia II ( 2007 tot 2010 )
Fabia ( 2011 - heden )
Felicia ( 1995 tot 2001 )
Kamiq
Octavia I ( 1997 tot 2011 )
Octavia II ( 2004 tot 2013 )
Octavia ( 2013 - heden )
Rapid ( 2013 -heden )
Roomster ( 2006 tot 2011 )
Scala
Superb I ( 2002 tot 2008 )
Superb II ( 2008 - heden )
Yeti ( 2010 -heden )
Audi
Audi 80
Audi 100
Audi A1
Audi A2
Audi A3/S3/RS3
Audi A4/S4/RS4
Audi A5/S5/RS5
Audi A6/S6/RS6
Audi A7
Audi A8/S8
Audi TT/TTS/TTRS
Audi R8
Audi Q2
Audi Q3
Audi Q5
Audi Q7
Audi R8

Seat
Seat Leon
Seat Ibiza
Seat Alhambra
Seat Altea
Seat Arosa
Seat Arona
Seat Ateca
Seat Cordoba
Seat Tarraco
Seat Toledo
Seat Exeo
Seat Mii

OBD Warenhuis levert enkel originele iCarsoft producten, geleverd door iCarsoft Nederland.

Advantages & drawbacks
Volledig EOBD/OBD2 compatibel
Beperkt OBD1 compatibel
Foutcodes uitlezen en wissen in alle aanwezige systemen
Live data en freeze frame weergave
Speciale functie: Olie/service reset
Enkel geschikt voor Volkswagen, Audi, Seat en Skoda
Often purchased together with...
Specs summary
Manufacturer

Audi, Seat, Skoda, Volkswagen

Device properties

Gratis updates, Uitleesapparaat, Updates

Features

ABS, Airbag, Foutcodes wissen, Freeze frame, Lambdasonde / o2 sensors, Live data, Motor uitlezen, Motormanagement reset, Olie reset, Scantool, Service reset, Transmissie

Protocol

CAN, EOBD, ISO 9141, J1850 PWM, J1850 VPW, K-Line, KWP-2000, OBD1, OBD2
No reviews have been published.