Launch CRP123X
Introduction of Launch CRP123X

Discover the power of advanced vehicle diagnostics with the Launch CRP123X! This compact, yet powerful device is designed to provide both professional mechanics and DIYers with a quick and accurate solution for the most common vehicle issues. With support for key systems such as engine, transmission, ABS, and airbags, the CRP123X offers comprehensive diagnostics for a wide range of car brands and models. Combined with its intuitive interface, free online updates, and robust build quality, the Launch CRP123X is the ultimate partner for any car enthusiast. Step into the future of vehicle diagnostics with the Launch CRP123X!

Here are some of the key benefits listed:
Extensive vehicle coverage: Works with most OBD2-compatible vehicles from Asia, Europe, and America.
Multifunctionality: Can read and clear error codes in 4 systems, display live data, and perform special functions such as oil reset and steering angle calibration.
OBFCM Support: Can read the fuel consumption and return it to the authorities for the MOT. This is mandatory in Europe as of January 1, 2024.
User-friendly interface: Intuitive design that is easy to navigate, even for beginners.
Fast processing power: Provides quick and accurate diagnostic results.
Portable and robust: Compact design that withstands the challenges of a garage environment.
Regular free updates: The device is regularly updated to ensure compatibility with newer vehicles.
Excellent value for money: Combines the features of basic code readers with some advanced functions at a competitive price.
Read more
Got a question about this product?
Our team is ready to answer all your questions.
FAQ
Contact us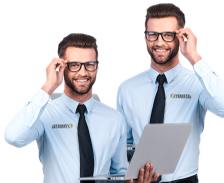 Launch CRP123X
The Launch CRP123X is a diagnostic code reader that offers a range of diagnostic functions to read and clear a wide array of car fault codes. Here are some of the key diagnostic features of the Launch CRP123X:
OBD2 Full functions:
Reading and clearing of Diagnostic Trouble Codes (DTCs) in the engine, transmission, ABS, and airbag system
Display of live data in text and graph
I/M readiness status to check if the vehicle is ready for an emissions test
O2 sensor test
On-board monitor test
OBFCM compatible
EVAP system test
Display of vehicle information such as VIN, CIN, and CVN
Automatic vehicle identification by VIN (Vehicle Identification Number)
Special service functions:
Oil Reset: Resets the oil service light for most vehicles after an oil change
SAS Reset: Steering Angle Sensor calibration
Throttle Body Calibration: Initializes the throttle actuators to the default state for accurate throttle (or idle engine) regulation
Update & Upgrade:
Supports lifetime free updates via the internet, ensuring the device is always up-to-date with the latest vehicle models and diagnostic protocols.
Specifications of the Launch CRP123X:
Screen: 5-inch TFT 720P touchscreen
Operating System: Android operating system
Processor: Quad-core 1GHz
Memory: 1GB RAM, 16GB storage capacity
Connectivity: Supports Wi-Fi for updates
USB port for data transfer and printing
Battery: 6100Ah lithium battery
Weight: 599 grams
What is included in the package?
Launch CRP123X scanner
Standard OBD2 cable to connect the device to the car
USB cable for data transfer and charging
Storage bag
Manuel
Languages available: English, Spanish, French, German, Italian, Polish
Advantages & drawbacks
EOBD/OBD2 Full engine diagnosis
Transmission ABS and Airbag (SRS) diagnose
Live data and Freeze Frame data display with the ability to save and replay
I/M Readiness emission test
Service functions: Oil reset, SAS and ETC
Touchscreen Android tablet design
Free updates
No wireless diagnosis possible
Limited to only 4 systems: engine, transmission, ABS and airbags
Often purchased together with...
Specs summary
Manufacturer

Abarth, Alfa Romeo, Audi, BMW, Bentley, Chevrolet, Chrysler, Citroën, Dacia, Dodge, Fiat, Ford EU, Ford USA, General Motors, Honda, Hyundai, Infiniti, Jaguar, Jeep, Kia, Lamborghini, Lancia, Land Rover, Lexus, Maserati, Mazda, Mercedes, Mini, Mitsubishi, Nissan, Opel, Peugeot, Porsche, Renault, Rolls-Royce, Saab, Seat, Skoda, Smart, Subaru, Suzuki, Toyota, Universeel, Volkswagen, Volvo

Device properties

Built in battery, Free updates, Touchscreen, Handheld, Updates, Connect to computer, WIFi connection

Features

ABS, Airbag, Erase fault codes, Freeze frame, Teach in throttle valve, Lambda probe / o2 sensors, Live data, Engine diagnostics, Engine management reset, Oil reset, Scantool, Calibrate steering angle sensor, Transmission

Protocol

CAN, EOBD, ISO 9141, J1850 PWM, J1850 VPW, JOBD, K-Line, KWP-2000, OBD2
No reviews have been published.