Mercedes-Benz 38 Pin OBD1 - 16 Pin OBD2 Adapter
Mercedes-Benz 38 Pin OBD1 - 16 Pin OBD2 Adapter
Deze Mercedes verloopkabel van OBD1 (38 pins) naar OBD2 16 pins is geschikt voor oudere Mercedes-Benz modellen. Onmisbaar voor het uitlezen via OBD1. Deze verloopstekker zorgt er voor dat de diagnoseapparatuur aangesloten kan worden op uw auto. Let er wel op dat het diagnoseapparaat wel geschikt dient te zijn voor OBD1.
Read more
Got a question about this product?
Our team is ready to answer all your questions.
FAQ
Contact us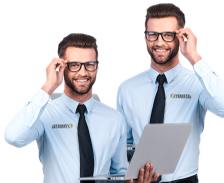 Waarvoor is de Mercedes 38 pins adapter?
Deze Mercedes 38 pins verloopkabel zorgt ervoor dat er van een OBD1 aansluiting een OBD2 aansluiting wordt gemaakt. Om uw Mercedes met het oudere OBD1 systeem uit te lezen heeft u hiernaast nog een uitleesapparaat nodig die OBD1 kan uitlezen. De 38 pins diagnoseaansluiting is gebruikt op Mercedes modellen van bouwjaar 1994 tot 2001 en is te vinden onder de motorkap, in het motor compartiment. Daarna is men overgegaan naar de standaard 16 pins OBD2 aansluiting. De volgende Mercedes modellen maken gebruik van de 38 pins aansluiting:
W124 E-klasse bouwjaar 1985-1996
W129/R129 SL-klasse bouwjaar 1989-2001
W140/V140/C140 S-klasse bouwjaar 1991-1998
W170 SLK-klasse bouwjaar 1996-2001
W202 C-klasse bouwjaar 1994-2000
W208/C208 CLK-klasse bouwjaar 1997-2001
W210 E-klasse bouwjaar 1995-2001
W220 S-klasse bouwjaar 1998-2001
en meer...
Specificaties van de Mercedes OBD1 naar OBD2 verloopkabel
Stekker: ronde 38 pins OBD1 aansluiting naar standaard 16 pins OBD2 aansluiting
Lengte kabel: 28cm
Enkel geschikt voor auto's met OBD1. Ook het uitleesapparaat dat u aansluit dient overweg te kunnen met OBD1.
De stekker en de kabel zijn gemaakt van robuuste materialen voor een lange levensduur.
Wat krijgt u geleverd?
Mercedes 38 pins OBD1 - 16 pin OBD2 verloopkabel; geschikt voor het aansluiten op een OBD1 compatible diagnoseapparaat
Waarom een Mercedes 38 pins verloopkabel kopen?
Als u in het bezit bent van een oudere Mercedes, voor bouwjaar 2001, dan bezit uw Mercedes een ronde 38 pins diagnosepoort, geplaatst onder de motorkap van uw auto. Om uw Mercedes uit te lezen heeft u deze verloopkabel nodig, plus een geschikt diagnosetoestel die met oudere OBD1 aansluitingen overweg kan. Een lijst met geschikte uitleesapparatuur voor Mercedes met OBD1 vindt u hieronder. Let op: Mercedes heeft bij sommige modellen verschillende pinbezettingen gebruikt. Het kan daarom weleens voorkomen dat de kabel niet goed functioneert.
Advantages & drawbacks
Met behulp van deze verloopkabel kan met een compatible uitleesapparaat ook een oudere Mercedes voor bouwjaar 2001 uitgelezen worden
Robuuste materialen voor eindeloos gebruik
Werkt alleen met uitleesapparaten die ook het OBD1 protocol ondersteunen
Often purchased together with...
Specs summary
Manufacturer

Mercedes

Features

Adapter, Verloopkabel
No reviews have been published.