Autel MaxiDiag MD808 Pro
The Autel MD808 Pro is a latest-generation diagnostic device. The device has many capabilities on board, from diagnosis of all systems, to performing service related operations, such as battery learning, oil/service reset, particulate filter regeneration, electronic parking brake release, brake pad reset and steering angle sensor calibration. In short a professional, fast and reliable diagnostic device.

✓ EOBD/OBD2 engine management diagnosis
✓ OBD1 diagnosis
✓ Diagnosis of all modules
✓ Live data and Freeze Frame data display
✓ I/M Readiness emissions test
✓ Service capabilities: BMS, SAS, DPF, EPB, SRS, Oil reset
Read more
Got a question about this product?
Our team is ready to answer all your questions.
FAQ
Contact us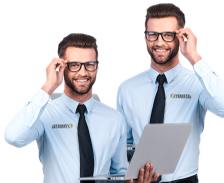 Autel Maxidiag MD808 Pro
The Autel MaxiDiag MD808 Pro can read all modules and erase error codes in them. It also has extensive service functions. Autel developed the MD808 Pro very recently and the MD808 Pro is therefore equipped with the latest technology. For example, the MD808 Pro can release the electronic parking brake, which is now standard in many newer cars. Many cars today have a start/stop system. When replacing the battery, the battery needs to be re-registered. The Autel can register the battery in the BMS after replacement. Other important service capabilities such as oil/maintenance reset, steering angle sensor calibration and particulate filter regeneration can also be performed by the device.
Features of the MD808 Pro at a glance:
The MaxiDiag MD808 Pro is packed with features. It is not called today's best all-rounder for nothing. There are more advanced features in the device to read all the systems of today's cars and to meet service needs. Therefore, the wide range of features offers great benefits to any workshop or hobbyist. Besides the engine management, systems such as air conditioning, seats, alarm, radio, parking sensors, ABS, airbags, transmission, power steering, instrument panel etc. etc. can also be read out. Below is a brief overview of the capabilities of the MD808 Pro.
Reads and clears error codes in all systems of the car
Display live and freeze frame data from all systems of the car
Extended service functions
Oil service reset
Reset of service intervals
Battery reset and battery registration (BMS)
(Forced) regeneration of the particulate filter (DPF)
Resetting the steering angle sensor (SAS)
Release electric parking brake (EPB) and brake pad reset
Component testing
Perform O2 monitor, on-board monitor, I/M readiness
Print diagnostic reports via PC
What is included with the MD808 Pro?
Autel MaxiDiag MD808 Pro diagnostic device
Manual
OBD2 data cable
USB cable
Micro SD 16gb memory card
Storage case
Advantages & drawbacks
EOBD/OBD2 engine management diagnosis
OBD1 diagnosis
Diagnosis of all modules
Live data and Freeze Frame data display
I/M Readiness emissions test
Service capabilities: BMS, SAS, DPF, EPB, SRS, Oil reset
The device can only be connected wired
Often purchased together with...
Specs summary
Manufacturer

Abarth, Alfa Romeo, Aston Martin, Audi, BMW, Chevrolet, Chrysler, Citroën, Dacia, Daihatsu, Dodge, Fiat, Ford EU, Ford USA, General Motors, Honda, Hyundai, Infiniti, Jaguar, Jeep, Kia, Lancia, Land Rover, Lexus, Mazda, Mercedes, Mini, Mitsubishi, Nissan, Opel, Peugeot, Porsche, Renault, Saab, Seat, Skoda, Smart, Subaru, Suzuki, Toyota, Universeel, Volkswagen, Volvo

Device properties

Free updates, Handheld, Updates

Features

ABS, Battery coding, Airbag, Operate electronic parking brake, Erase fault codes, Freeze frame, Parts coding, Lambda probe / o2 sensors, Live data, Engine diagnostics, Engine management reset, Oil reset, Brake pad reset, DPF regeneration, Scantool, Service reset, Calibrate steering angle sensor, Transmission

Protocol

CAN, EOBD, ISO 9141, J1850 PWM, J1850 VPW, K-Line, KWP-2000, OBD1, OBD2
Review by Hewitt
Product is well all...
Product is good only the through the site of MaxiDiag is a drama.
04-07-2022
Review by anonymous
Works perfectly i.c.m.m....
Works perfectly i.c.m. different brands
29-08-2018
Review by anonymous
Very versatile. And ...
Very versatile. And suitable for all brands
19-01-2018