Autel MaxiDiag MD808 Pro
De Autel MD808 Pro is een diagnoseapparaat van de nieuwste generatie. Het apparaat heeft veel mogelijkheden aan boord, van een diagnose van alle systemen, tot het uitvoeren van service gerelateerde handelingen, zoals het inleren van accu's, olie/service reset, roetfilter regenereren, elektronische parkeerrem vrijgave, remblok reset en stuurhoeksensor kalibratie. Kortom een professioneel, snel en betrouwbaar diagnoseapparaat.

✓ EOBD/OBD2 motormanagement diagnose
✓ OBD1 diagnose
✓ Diagnose van alle modules
✓ Live data en Freeze Frame data weergave
✓ I/M Readiness emissietest
✓ Service mogelijkheden: BMS, SAS, DPF, EPB, SRS, Olie reset
Read more
Got a question about this product?
Our team is ready to answer all your questions.
FAQ
Contact us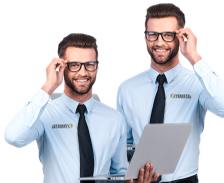 Autel Maxidiag MD808 Pro
De Autel MaxiDiag MD808 Pro kan alle modules uitlezen en hierin foutcodes wissen. Daarnaast heeft het apparaat ook uitgebreide service functies. Autel heeft de MD808 Pro zeer recent ontwikkeld en de MD808 Pro is dan ook voorzien van de nieuwste technologie. Zo kan de MD808 Pro de elektronische parkeerrem vrijgeven, die bij veel jonge auto's nu standaard is. Veel auto's hebben tegenwoordig een start/stop systeem. Bij het vervangen van de accu dient de accu opnieuw aangemeld te worden. De Autel kan de accu registreren in het BMS na vervanging. Andere belangrijke service mogelijkheden, zoals olie/onderhoud reset, stuurhoeksensor kalibratie en roetfilter regeneratie zijn ook door het apparaat uit te voeren.
De mogelijkheden van de MD808 Pro op een rij:
De MaxiDiag MD808 Pro zit bomvol mogelijkheden. Het wordt niet voor niets de beste allrounder van nu genoemd. Er zitten meer geavanceerde functies in het apparaat om alle systemen van de hedendaagse auto's te kunnen uitlezen en om aan de service behoeftes te voldoen. Het brede scala aan mogelijkheden biedt dan ook voor elke werkplaats of hobbyist grote voordelen. Naast het motormanagement kunnen ook systemen als airco, stoelen, alarm, radio, parkeersensoren, ABS, airbags, transmissie, stuurbekrachtiging, instrumentenpaneel etc. etc. uitgelezen worden. Hieronder in het kort de mogelijkheden van de MD808 Pro op een rijtje.
Leest en wist foutcodes in alle systemen van de auto
Live- en freeze frame data weergeven van alle systemen van de auto
Uitgebreide service functies
Olie service reset
Resetten van onderhoudsintervallen
Accu reset en accu registratie (BMS)
(Geforceerd) regenereren van het roetfilter (DPF)
Resetten van de stuurhoeksensor (SAS)
Vrijgeven elektrische parkeerrem (EPB) en remblok reset
Componenten testen
O2 monitor, on-board monitor, I/M readiness uitvoeren
Diagnoserapporten printen via de PC
Wat krijg je geleverd?
Autel MaxiDiag MD808 Pro diagnoseapparaat
Handleiding
OBD2 datakabel
USB kabel
Micro SD 16gb geheugenkaart
Opbergkoffer
Advantages & drawbacks
EOBD/OBD2 motormanagement diagnose
OBD1 diagnose
Diagnose van alle modules
Live data en Freeze Frame data weergave
I/M Readiness emissietest
Service mogelijkheden: BMS, SAS, DPF, EPB, SRS, Olie reset
Het toestel kan alleen bedraad aangesloten worden
Often purchased together with...
Specs summary
Manufacturer

Abarth, Alfa Romeo, Aston Martin, Audi, BMW, Chevrolet, Chrysler, Citroën, Dacia, Daihatsu, Dodge, Fiat, Ford EU, Ford USA, General Motors, Honda, Hyundai, Infiniti, Jaguar, Jeep, Kia, Lancia, Land Rover, Lexus, Mazda, Mercedes, Mini, Mitsubishi, Nissan, Opel, Peugeot, Porsche, Renault, Saab, Seat, Skoda, Smart, Subaru, Suzuki, Toyota, Universeel, Volkswagen, Volvo

Device properties

Gratis updates, Uitleesapparaat, Updates

Features

ABS, Accu inleren, Airbag, Elektronische parkeerrem openen, Foutcodes wissen, Freeze frame, Inleren onderdelen, Lambdasonde / o2 sensors, Live data, Motor uitlezen, Motormanagement reset, Olie reset, Remblok reset, Roetfilter regeneren, Scantool, Service reset, Stuurhoeksensor kalibreren, Transmissie

Protocol

CAN, EOBD, ISO 9141, J1850 PWM, J1850 VPW, K-Line, KWP-2000, OBD1, OBD2
No reviews have been published.