Multi ECU Scan adapterkabels (set)
Multi ECU Scan adapterkabels (set)
Dit betreft een 6-delige adapterset voor Multi ECU Scan. Een must have voor de Fiat, Lancia en Alfa Romeo hobbyist, met deze adapter set ben je in staat om additionele systemen te benaderen met een geschikt Fiat interface. Benieuwd welke combinatie je nodig hebt voor jouw auto? Vraag het ons!
Read more
Got a question about this product?
Our team is ready to answer all your questions.
FAQ
Contact us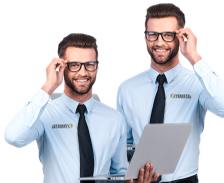 Deze adapterkabel set is voor gebruik met MultiECUscan om bepaalde systemen te benaderen. Deze set is nodig wanneer je niet in het bezit bent van een multiplexed interface.


De groene verloopkabel (Adapter 1) is voor het benaderen van abs en stuurbekrachtiging modules
De rode verloopkabel (Adapter 2) is voor het benaderen van airbag modules
De gele verloopkabel (Adapter 3) is voor het benaderen van Canbus systemen
De paarse verloopkabel (Adapter 4) is voor het benaderen van het cabrio dak en TPMS
De blauwe verloopkabel (Adapter 5) is voor het benaderen van radio/navigatie/multimedia, airco
De grijze verloopkabel (Adapter 6) is voor het benaderen van de koplampen, parkeersensoren

Let op dat je in combinatie met deze set ook een zogenaamde interface nodig hebt, zoals een OBDLink of KKL interface.
Advantages & drawbacks
Maakt het benaderen van bepaalde systemen mogelijk bij bepaalde Fiat, Alfa Romeo en Lancia modellen
Alleen als set verkrijgbaar
Often purchased together with...
Specs summary
Manufacturer

Abarth, Alfa Romeo, Fiat, Lancia

Features

Adapter, Verloopkabel
No reviews have been published.