OBD-2 Y-Splitter Cable Flat 16 pins 40cm
OBD-2 Y-Splitter Cable Flat 16 pins 40cm
Flat "low profile" OBD2 Y-splitter -extension cable to neatly hide equipment in or under the dashboard, at the same time you keep a connection for, for example, a diagnostic device or a second logger.

Especially suitable for data loggers, Bluetooth/WiFi adapters and vehicle trackers in combination with diagnostic equipment.
Read more
Got a question about this product?
Our team is ready to answer all your questions.
FAQ
Contact us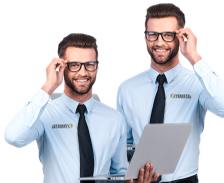 Flat OBD2 Y-Splitter to connect two devices to 1 OBD2 connection. The flat cable makes it possible to route connections or to neatly hide equipment in or under the dashboard. The splitter is equipped with 1 male connector and 2 female connectors. Very suitable to connect a data logger, tracker or wireless device and keep one port free for diagnostics, for example.
Features of the flat low profile OBD2 extension cable:
Flat connection
Cables designed at right angles to save space
Flat cables on both sides
40cm long
2x female 1x male
Advantages & drawbacks
Very flat connections and cable and therefore very easy and tidy to put away
Cable/plug is angled to save space
Length of 40cm
Often purchased together with...
Specs summary
Features

Adapter, Extension cable
Alternative products
Review by Gerrit
Compact construction. Makke...
Compact construction. Easy to hide under the dashboard....
05-10-2022
Review by Jan
Needed him to get 2 d...
Needed it to connect 2 dongles to OBD plug
29-07-2022
Review by bouwes
well because of the hook
good because of the angled and flexible cables
18-10-2021
Review by Bram
Good product, easy to...
Good product, easy to put away/fold.
28-07-2021
Review by Bulletje
Neat cable. OBD sca...
Neat cable. OBD scanner fits well.
03-05-2021
Review by Geen bedrijfsnaam.
Mijn OBD2 connector ...
My OBD2 connector is in a hard to reach place with little space. With this cable, I was able to extend it and also have the opportunity to utilize a 2nd OBD2 port.
14-09-2020
Review by bert
Does what it needs to do...
Does what it is supposed to do and works properly
30-03-2020
Review by anonymous
Plug fits into closely...
Plug fits into tight space exactly what I needed.
05-11-2018
Review by Jeremy Lebon
Good product, goodko...
Good product, inexpensive, does what it is supposed to do.
23-02-2018
Review by anonymous
11111111111111111111...
11111111111111111111111111111111111111
06-01-2017
Review by Van duren engineering
Just right, does wa...
Just right, does what it needs to do.
16-11-2016