OBD2 Verlengkabel Recht 16 pins 100cm
OBD2 Verlengkabel Recht 16 pins 100cm
De verlengkabel in rechte uitvoering kan gebruikt worden op een standaard OBD2 connector om de kabel bij het diagnose apparaat te verlengen. Als de OBD connector hindert tijdens het rijden, kan de aansluiting door middel van de verlengkabel op een andere plaats gebracht worden. Het helpt om bijvoorbeeld een sterker signaal te krijgen door het verplaatsen van het draadloze diagnoseapparaat, als het signaal niet sterk genoeg is wanneer de connector te ver onder het stuur zit.
Read more
Got a question about this product?
Our team is ready to answer all your questions.
FAQ
Contact us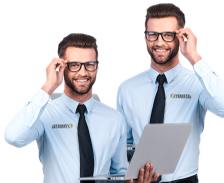 OBD2 verlengkabel 100cm recht
Wanneer de OBD poort in jouw auto niet goed toegankelijk is, de kabel van jouw diagnoseapparatuur niet lang genoeg is, of wanneer het signaal van het draadloze uitleesapparaat niet goed is, dan kun je een verlengkabel gebruiken om het probleem te verhelpen. Om langdurig gebruik mogelijk te maken, is de 100cm verlengkabel robuust uitgevoerd. Zowel de connectoren als de kabel zijn van kwaliteitsmateriaal.
Wat zijn de specificaties van de OBD verlengkabel recht?
Type: OBD2 mannetje naar vrouwtje
Stekker: recht, 16 pin naar 16 pin (standaard OBD2 aansluiting)
Lengte kabel: 100 cm
Wat krijg je geleverd?
Je krijgt een 100cm verlengkabel, geschikt voor een OBD2 aansluiting.
Advantages & drawbacks
De locatie van de OBD aansluiting kan met deze kabel verplaatst worden, waardoor je er makkelijker bij kunt
Met deze verlengkabel maak je de kabel zo lang, dat je ook buiten de auto kunt uitlezen
Te lang en stug om fatsoenlijk te kunnen wegwerken
Often purchased together with...
No reviews have been published.