Tesla Model S facelift & Model X diagnosekabel
Tesla Model S facelift & Model X diagnosekabel
De Tesla Model S facelift en X diagnosekabel is een 20 pin TDC verloopkabel die nodig is om een draadloze OBD2 dongle aan te sluiten. De Tesla Model S en Model X diagnosekabel is geschikt voor de facelift modellen vanaf bouwjaar 2016 en jonger en in combinatie met de OBD2 dongle stelt het u in staat om via een app, zoals Scan My Tesla of TM-Spy, uw Model S/X uit te lezen. De diagnosekabel werkt op de Model S facelift en X modellen. Facelift (FL) modellen zijn te herkennen aan de 20 polige diagnosestekker (Tesla Diagnose Connector), te vinden onder de Media Control Unit (MCU).

Aangeraden wordt om deze diagnosekabel te gebruiken met één van de onderstaande OBDLink dongles. De voordelen van het gebruik van de diagnosekabel, in combinatie met een OBDLink en de Scan My Tesla app zijn als volgt:

✓ Snelle check van uw accu pakket / batterij conditie
✓ Transparantie in de werking van uw Tesla
✓ Plug & Play, makkelijke installatie
✓ Data te bekijken op uw telefoon of tablet
✓ Beschikbaar voor Android en iOS (vanaf 1 mei 2020)
✓ Veilig in gebruik; er worden geen ongewenste veranderingen aangebracht in de Tesla
Read more
Got a question about this product?
Our team is ready to answer all your questions.
FAQ
Contact us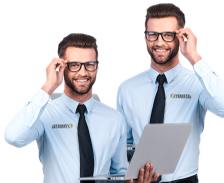 Tesla Model S facelift en Model X diagnosekabel
De Tesla Model S facelift en Model X diagnosekabel is een adapter die nodig is om een de OBDLink dongle aan te sluiten. De Tesla diagnosekabel in combinatie met de OBD2 dongle stelt u in staat om via een app, zoals Scan My Tesla of TM-Spy, uw Model S facelift of Model X uit te lezen. De Model S facelift is binnen Europa en ook binnen Nederland vanaf bouwjaar 2016 geleverd. Het facelift model Model S is te herkennen aan de LED koplampen (voorheen xenon) en de andere, veel dichtere, voorbumper en grill. De diagnosekabel werkt dus op de Model S en Model X van bouwjaar 2016 tot heden. De regelgeving van diagnosestekkers bij elektrische voertuigen is anders dan die bij voertuigen die rijden op bijvoorbeeld diesel of benzine. In het geval van EV's mag de fabrikant zelf bepalen wat voor een diagnosepoort zij gebruiken in hun auto. Als u data van uw Tesla wilt bekijken, zoals informatie over de accu, dan heeft u de juiste accessoires nodig; een speciale diagnosekabel voor een Model S/X, een OBDLink OBD2 dongle en een ScanMyTesla of TM-Spy app. Alle varianten van zowel de Model X en S facelift zijn uit te lezen.
Belangrijke informatie voor het uitlezen van uw Tesla Model S en X
De aangeboden kabel is een niet origineel Tesla Motors toebehoren, maar het betreft hier een kabel door ons ontwikkeld.
De installatie van de kabel dient gedaan te worden als de Tesla Model S of X minimaal 10 minuten geheel uit is. Deze tijd is nodig om alle systemen goed af te sluiten. Hetzelfde geldt voor het uitbouwen van de kabel.
OBDLink LX/MX/MX+ werkt met de ScanMyTesla app voor Android
OBDLink MX+ werkt met de ScanMyTesla app voor iOS
Mogelijkheden van de Scan My Tesla app in combinatie met de OBDLink en diagnosekabel
Inzien van veel belangrijke (live) data zoals:
Acculading / spanning / stroom / temperaturen
Vermogen elektrische aandrijflijn / koppel / temperaturen
Levensduur accu / geschatte capaciteit / battery degradation / afstand
12v stroom / spanning / temperatuur
Reisregistratie / Trip statistieken / inclusief opladen
HVAC (Verwarming, ventilatie, airconditioning, koelen) controle en metingen
Advantages & drawbacks
Snelle check van uw accu pakket / batterij conditie
Transparantie in de werking van uw Tesla
Plug & Play, makkelijke installatie
Data te bekijken op uw telefoon of tablet
Beschikbaar voor Android en iOS
Veilig in gebruik; er worden geen ongewenste veranderingen aangebracht in de Tesla
Tesla gebruikt verschillende aanslutiingen, controleer eerst goed of deze kabel op uw Model S past
Often purchased together with...
Specs summary
Manufacturer

Tesla

Features

Adapter, Verloopkabel

Protocol

CAN, EOBD, OBD2
No reviews have been published.