OBDLink LX Bluetooth Interface
OBDLink LX Bluetooth Interface
De OBDLink LX is een Bluetooth OBD-II adapter welke van jouw smartphone, tablet of laptop, een geavanceerde diagnose scantool, rittenregistratie, en real-time prestatiemonitor maakt. De LX biedt ongeëvenaarde prestaties, de verwerkingssnelheid is tot 4x sneller als andere Bluetooth OBD2 interfaces. Door deze ultra snelle reactietijden, krijg je accuratere metingen en meer details in de grafieken en virtuele meters. Kortom een veelzijdige scantool, geleverd met OBDWiz en Scantool software. Tevens is deze interface compatible met andere apps en programma's, door de backwards compatibiliteit met de ELM327 instructieset. Let op: dit product werkt niet met Apple producten zoals iPhone of iPad. Hiervoor heb je een MX+ variant nodig. De OBDLink LX is geschikt voor het gebruik met de app Motoscan, voor het uitlezen van BMW motorfietsen. Hiervoor is ook de BMW ICOM D verloopkabel nodig, welke onderaan de pagina te vinden is.
Read more
Got a question about this product?
Our team is ready to answer all your questions.
FAQ
Contact us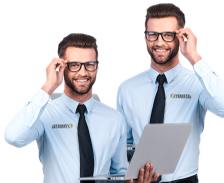 OBD2 dataverwerking
De OBDLink LX is een gunstig geprijsde en compacte bluetooth OBD-II adapter voor alle OBD2 compatibel voertuigen en BMW motorfietsen (uitgezonderd sommige hybride en elektrische voertuigen). De adapter kan gebruikt worden als diagnoseapparaat, rittenregistratie, data logger en real time datamonitor met dashboard functies. De OBDLink LX kan veel sneller data verwerken dan concurrerende modellen, hierdoor kan er tot 300% meer data verwerkt worden per seconde. De BatterySaver (batterij besparing) techniek, zorgt ervoor dat je de adapter altijd ingeplugd kan houden, zonder dat de accu van de auto leegloopt. Let op: dit product werkt niet met Apple producten zoals iPhone of iPad. Hiervoor heb je een MX+ variant nodig.
Veiligheid en OBD2 Software
In tegenstelling tot reguliere bluetooth OBD interfaces, welke constant hun aanwezigheid uitzenden via het bluetooth signaal, en een makkelijk te raden 4 cijferige pincode gebruiken, gebruikt de OBD Link LX een unieke beveiligingstechniek, bestaande uit meerdere lagen. Deze techniek zorgt ervoor dat ongeautoriseerde gebruikers, geen toegang kunnen krijgen tot het apparaat en dus tot de data van jouw voertuig. De OBDLink LX heeft ondersteuning tot de standaard ELM327 instructieset, en is daardoor compatible met zo goed als alle (mobiele) apps en software van derde partijen.
Bij de OBDLink LX bluetooth adapter, is de volledige versie van de OBDWiz software meegeleverd, evenals de OBDLink app voor Android, maar werkt ook uitstekend samen met andere software/apps, zoals: DashCommand, OBD Doctor, ScanMaster, Torque, Motoscan etc. Met de app en software kan je het onderstaande.
toepassingen:
Het motorstoringslampje van de auto uitschakelen
Lezen en wissen van foutcodes (zowel generiek als fabrikant specifiek)
Toegang tot de Freeze Frame informatie
Inzicht en grafieken met betrekking tot 90+ real time parameters
Aanmaken van eigen digitale (real time) dashboards
Meten en weergeven van brandstofgebruik
En nog veel meer!
Belangrijkste functies
Maximale voertuigcompatibiliteit (OBD2 compatibel voertuigen)
Geschikt voor BMW motorfiets diagnose, in combinatie met ICOM D 10 pins verloopkabel en Motoscan app
's Werelds snelste bluetooth OBD-II adapter
Klein ontwerp
Hacker-proof
Uitlezen en uitschakelen van het motorstoring lampje
Automatische in en uitschakeling
Gratis Android en Windows software
Compatibel met derde partij apps, zoals Motoscan voor BMW motoren, OBD Doctor, ScanMaster, Toque, Forscan, MultiECUscan, RaceChrono.
Gratis firmware updates
Advantages & drawbacks
Volledig EOBD/OBD2 compatibel
Live data en freeze frame weergave
Draadloos uitlezen via Bluetooth met een Android toestel
Kan alles wat een ELM327 ook kan
Gratis OBDLink app & OBDWiz software
Werkt ook perfect met andere software programma's, zoals MultiECUscan, of OBD Doctor
Zeer goede prijs/kwaliteit verhouding
Enkel geschikt voor het uitlezen van het motormanagement met de bijgeleverde OBDLink app & OBDWiz software
Alleen geschikt voor het verbinden met Android toestellen en Windows, niet voor Apple
Often purchased together with...
Specs summary
Manufacturer

Abarth, Alfa Romeo, Aston Martin, Audi, BMW, Bentley, Chevrolet, Chrysler, Citroën, Dacia, Daihatsu, Dodge, Ferrari, Fiat, Ford EU, Ford USA, General Motors, Honda, Hyundai, Infiniti, Jaguar, Jeep, Kia, Lamborghini, Lancia, Land Rover, Lexus, Maserati, Mazda, Mercedes, Mini, Mitsubishi, Nissan, Opel, Peugeot, Porsche, Renault, Rolls-Royce, Saab, Seat, Skoda, Smart, Subaru, Suzuki, Tesla, Iveco, Toyota, Universeel, Volkswagen, Volvo

Device properties

Bluetooth verbinding, Gratis updates, Uitleesapparaat, Updates, Verbinden met Android apparaten, Verbinden met computer, Verbinden met tablet, Verbinden met telefoon

Features

Adapter, Foutcodes wissen, Freeze frame, Interface, Live data, Motor uitlezen, Motormanagement reset, Scantool

Protocol

CAN, EOBD, ISO 9141, J1850 PWM, J1850 VPW, K-Line, KWP-2000, OBD2
No reviews have been published.