OBDLink CX
De OBDLink CX BLE dongle is samen met Bimmercode ontwikkeld. De OBDLink CX is in staat om samen met de Bimmercode app BMW modellen te coderen. Let op: aan de Bimmercode app zijn kosten verbonden. De CX wordt ook geleverd met een gratis OBDLink app. Met deze app is het niet mogelijk om te coderen. Wel is het mogelijk om met de OBDLink app een motormanagement diagnose te doen op elk automerk. Het fijne van de OBDLink CX is dat deze zowel met Android als iOS apparaten werkt via Bluetooth 5.1! Ook is de OBDLink CX BLE uitermate geschikt voor het gebruik op elektrische auto's in combinatie met de Leaf Spy, ABRP (A better routeplanner) app.
Read more
Got a question about this product?
Our team is ready to answer all your questions.
FAQ
Contact us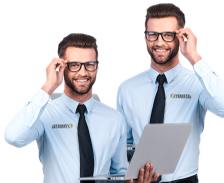 OBDLink CX
De OBDLink CX wordt door Bimmercode aangeraden om te gebruiken met hun ontwikkelde app. OBDLink en Bimmercode hebben de CX samen ontwikkeld en ervoor gezorgd dat de CX een zeer stabiele verbinding heeft, dat nodig is voor het coderen, zodat er niets fout kan gaan. De CX werkt zowel met Android als iOS apparaten via een Bluetooth 5.1 verbinding. De CX en is zogenaamde BLE dongle. De Bimmercode app kan gekocht worden in de Google Play Store, of in de Apple Store. De OBDLink app kan gratis gedownload worden. Tevens wordt door ons de OBDLink CX voor de ABRP, en de LeafSpy app aangeraden. De CX werkt namelijk perfect op EV auto's.
Mogelijkheden Bimmercode
Met Bimmercode kun je de regeleenheden in uw BMW of Mini coderen om verborgen functies te ontgrendelen en uw auto naar wens aan te passen. Activeer bijvoorbeeld de digitale snelheidsweergave in het combi-instrument of laat uw passagiers tijdens het rijden video's bekijken in het iDrive-systeem. Wilt u de Auto Start / Stop-functie of het Active Sound Design uitschakelen? U kunt dit en nog veel meer zelf coderen met de Bimmercode-app. Ondersteunde auto's

- 1 reeks (2004+)
- 2-serie, M2 (2013+)
- 2 Serie Active Tourer (2014+)
- 2 Serie Gran Tourer (2015+)
- 3-serie, M3 (2005+)
- 4-serie, M4 (2013+)
- 5-serie, M5 (2003+)
- 6-serie, M6 (2003+)
- 7-serie (2008+)
- 8-serie (2018+)
- X1 (2009+)
- X2 (2018+)
- X3, X3 M (2010+)
- X4, X4 M (2014+)
- X5, X5 M (2006+)
- X6, X6 M (2008+)
- X7 (2019+)
- Z4 (2009+)
- i3 (2013+)
- i8 (2013+)
- Mini (2006+)
- Toyota Supra (2019+)

Je vindt een gedetailleerde lijst van de ondersteunde auto's en opties op https://bimmercode.app
Mogelijkheden OBDLink app
Uitlezen en wissen van foutcodes in de motor
Uitzetten van motorstoringslampje (Check Engine Light, MIL)
Mogelijkheid tot uitlezen van opgeslagen, lopende, permanente foutcodes
Bekijken van Freeze Frame data
Weergave van circa 90 parameters
Eigen dashboard samenstellen, zodat je alleen de data ziet die je wilt
Bijhouden van brandstofverbruik
Uitlezen van auto's met OBD2 (benzine vanaf bouwjaar 2001 en diesel vanaf bouwjaar 2004)
Ruime ondersteuning van protocollen: CAN (ISO15765-4), KWP2000 (ISO14230-4, JOBD/EOBD/OBD2 (ISO9141-2), J1850 VPW, J1850 PWM, SW Can, MS CAN (Ford/Mazda/GM)
Vernieuwde, snelle chip voor het sneller verwerken van data
Gratis updates
Werkt op iOS 9.0 of nieuwer (Apple iPhone en iPad), Android (Smartphone en tablet) en Windows (Phone, tablet en PC)
Andere apps
Er zijn vele externe apps die alleen goed werken met een BLE dongle, zoals de CX. Dit zijn veelal apps die op elektrische auto's gebruikt worden. Hieronder noemen we een aantal apps die goed in combinatie met de OBDLink CX BLE dongle werken.
Leaf Spy Lite / Leaf Spy / Leaf Spy Pro voor Nissan Leaf
Hybrid Assistant voor Toyota en Lexus

Advantages & drawbacks
Speciaal ontwikkeld voor de Bimmercode app om te kunnen coderen/programmeren bij BMW en Mini
Werkt op Elektrische auto's (EV's)
Werkt met ABRP (A Better Routeplanner) app
Ook geschikt voor andere automerken
Volledig EOBD/OBD2 compatibel
Live data en freeze frame weergave
Draadloos uitlezen via Bluetooth met een Android en iOS toestel
Gratis OBDLink app
Zeer goede prijs/kwaliteit verhouding
Enkel geschikt voor het uitlezen van het motormanagement met de bijgeleverde OBDLink app
Often purchased together with...
Specs summary
Manufacturer

BMW, Mini

Device properties

Bluetooth verbinding, Gratis updates, Uitleesapparaat, Updates, Verbinden met Android apparaten, Verbinden met Apple apparaten, Verbinden met tablet, Verbinden met telefoon

Features

Adapter, Coderen, Foutcodes wissen, Freeze frame, Interface, Lambdasonde / o2 sensors, Live data, Motor uitlezen, Motormanagement reset, Programmeren, Scantool

Protocol

CAN, EOBD, ISO 9141, KWP-2000, OBD2
No reviews have been published.