OBDLink CX
The OBDLink CX BLE dongle was developed in conjunction with Bimmercode. The OBDLink CX is capable of coding BMW models together with the Bimmercode app. Please note that there is a cost associated with the Bimmercode app. The CX also comes with a free OBDLink app. With this app it is not possible to code. However, it does allow the OBDLink app to do engine management diagnostics on any make of car. The nice thing about the OBDLink CX is that it works with both Android and iOS devices via Bluetooth 5.1! Also, the OBDLink CX BLE is great for use on electric cars in combination with the Leaf Spy, ABRP (A better route planner) app.
Read more
Got a question about this product?
Our team is ready to answer all your questions.
FAQ
Contact us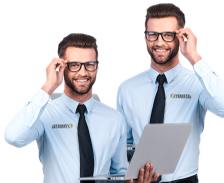 OBDLink CX
The OBDLink CX is recommended by Bimmercode for use with their developed app. OBDLink and Bimmercode developed the CX together and made sure that the CX has a very stable connection, which is necessary for coding, so nothing can go wrong. The CX works with both Android and iOS devices via a Bluetooth 5.1 connection. The CX and is so-called BLE dongle. The Bimmercode app can be purchased from the Google Play Store, or from the Apple Store. The OBDLink app can be downloaded for free. We also recommend the OBDLink CX for the ABRP, and the LeafSpy app. This is because the CX works perfectly on EV cars.
Capabilities Bimmercode
Bimmercode lets you code the control units in your BMW or Mini to unlock hidden features and customize your car to your liking. For example, activate the digital speed display in the instrument cluster or let your passengers watch videos in the iDrive system while driving. Would you like to turn off the Auto Start/Stop function or Active Sound Design? You can code this and much more yourself with the Bimmercode app. Supported cars

- 1 series (2004+)
- 2-series, M2 (2013+)
- 2 Series Active Tourer (2014+)
- 2 Series Gran Tourer (2015+)
- 3-series, M3 (2005+)
- 4-series, M4 (2013+)
- 5-series, M5 (2003+)
- 6-series, M6 (2003+)
- 7-series (2008+)
- 8-series (2018+)
- X1 (2009+)
- X2 (2018+)
- X3, X3 M (2010+)
- X4, X4 M (2014+)
- X5, X5 M (2006+)
- X6, X6 M (2008+)
- X7 (2019+)
- Z4 (2009+)
- i3 (2013+)
- i8 (2013+)
- Mini (2006+)
- Toyota Supra (2019+)

You can find a detailed list of supported cars and options at https://bimmercode.app
OBDLink app capabilities
Reading and erasing error codes in the engine
Turn off engine malfunction light (Check Engine Light, MIL)
Possibility of reading stored, running, permanent error codes
Viewing of freeze frame data
Display of approximately 90 parameters
Create your own dashboard, so you only see the data you want
Track fuel consumption
Compatible with cars with OBD2 (gasoline from the year 2001 and diesel from the year 2004)
Wide support of protocols: CAN (ISO15765-4), KWP2000 (ISO14230-4, JOBD/EOBD/OBD2 (ISO9141-2), J1850 VPW, J1850 PWM, SW Can, MS CAN (Ford/Mazda/GM)
Renewed high-speed chip for faster data processing
Free updates
Works on iOS 9.0 or newer (Apple iPhone and iPad), Android (Smartphone and tablet) and Windows (Phone, tablet and PC)
Other apps
There are many third-party apps that only work well with a BLE dongle, such as the CX. These are mostly apps used on electric cars. Below we list some apps that work well with the OBDLink CX BLE dongle.
Leaf Spy Lite / Leaf Spy / Leaf Spy Pro for Nissan Leaf
Hybrid Assistant for Toyota and Lexus

Advantages & drawbacks
Specially developed for the Bimmercode app to code/program with BMW and Mini
Works on Electric cars (EVs).
Works with ABRP (A Better Route Planner) app
Also suitable for other car brands
Fully EOBD/OBD2 compatible
Live data and freeze frame display
Wireless connection via Bluetooth with an Android and iOS device
Free OBDLink app
Very good value for money
Only suitable for reading the engine management with the included OBDLink app
Often purchased together with...
Specs summary
Manufacturer

BMW, Mini

Device properties

Bluetooth connection, Free updates, Handheld, Updates, Connect to Android devices, Connect to Apple devices, Connect to tablet, Connect to phone

Features

Adapter, Teach in, Erase fault codes, Freeze frame, Interface, Lambda probe / o2 sensors, Live data, Engine diagnostics, Engine management reset, Coding, Scantool

Protocol

CAN, EOBD, ISO 9141, KWP-2000, OBD2
Review by Marcus
Easy to install...
Easy to install and works well
03-07-2023
Review by Rick
Top, works well in m...
Top, works well in my kia E niro with ABRP
03-01-2023
Review by Jaap
Exactly as described...
Exactly as described, does what it is supposed to do.
03-01-2023
Review by Van beek
Not yet tested, maa...
Not tested yet, but will get started right away tomorrow
27-12-2022
Review by Roel
Does what it's supposed t...
does what it is supposed to do, best to check firmware via obdlink app and then connect other app (abrp) afterwards (was with recent ios and id4)
27-07-2022
Review by Pieter
Dongle only works on...
Dongle works but set up in ABRP app did not work immediately but after several attempts. Once found it worked fine.
20-06-2022
Review by B@X
Works with Bimmercode...
Works with Bimmercode and so was able to activate more options in and around my car.
18-05-2022
Review by Martijn Feitsma
Most stable adapt...
Most stable adapter I know so far. Lots of functions supported with Bimmerlink and Bimmercode.
02-11-2021
Review by Helmhout/ Helmhout Auto & Motor
Does what it needs to do...
Does what it is supposed to do, so very satisfied.
04-10-2021