iCarsoft CR Max
The iCarsoft CR Max is the latest device in the iCarsoft line after the EU Pro and CR Pro. Whereas the previous models focused on diagnostics and minor maintenance tasks, the CR Max has been completely redeveloped from the ground up to develop a full-coverage device that is user-friendly for the serious hobbyist and fleet managers. With this redevelopment, iCarsoft has also introduced a new hardware platform with the CR Max, the CR Max operates on an Android tablet with a touchscreen.
The iCarsoft CR Max has very broad coverage in terms of brands and vehicles, both modern vehicles with OBD2, as well as older vehicles with OBD1. As mentioned, the CR Max can do more than the previous models, among other things, it is now also possible to reset adaptation values, perform coding and perform deeper diagnostics than ever before.
✓ Full EOBD/OBD2 support
✓ Read and clear error codes in all existing systems
✓ Live data and freeze frame display
✓ Special functions: Oil/service reset EPB, SAS, DPF, ETC
✓ Component control and coding
✓ Reset adaptation values
✓ Calibration of components

Read more
Got a question about this product?
Our team is ready to answer all your questions.
FAQ
Contact us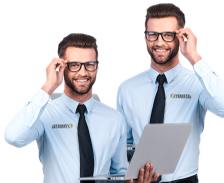 iCarsoft CR Max universal diagnosis and service tablet
The CR Max is primarily designed and built for the advanced hobbyist, this in that it has not only diagnostic and service functions, but also advanced functions that until now were only available in very expensive professional garage equipment such as erasing learned (adaptation) values of certain systems (ECUs), calibrating various systems and coding new parts.
Of course, the iCarsoft CR Max Android tablet also has all the diagnostic and service functions on board that you are used to from the EU Pro and CR Pro for example, such as doing a service reset, controlling the electronic handbrake and coding injectors etc. If you have specific questions about support for your car or certain functions, please contact us, we will be happy to check it out for you.
What is the iCarsoft CR Max capable of?
Full readout of the OBD2/EOBD engine management
Display of live and freeze frame data
Readout of VIN, CIN and CVN vehicle information and automatic vehicle recognition
Readout of other specific electronic systems, such as ABS, airbags, transmission, instrument panel, brakes, lights, etc.
Guided on-screen service functions
Resetting and setting of oil/service intervals
Battery registration (BMS)
Opening and closing of the electronic pa
Steering angle sensor calibration
DPF for particulate filter regeneration
ETC for gas valve learning/calibration
ABS / Brakes bleeding
Coding injectors

Body control module (BCM), for example resetting or deleting adaptation values and controlling the module
Transmission (TCM), e.g. resetting or deleting adaptation values and changing the oil level
TPMS programming new sens
Air suspension adaptation values and control
Controlling and resetting the air conditioning compressor
Calibration of the seats
Calibration of the headlights
Free lifetime updates from iCarsoft

What gets deliverd with the iCarsoft?

Android-based iCarsoft CR Max diagnostic tablet
Universal OBD2 (system) cable
USB cable and power adapter for charging
Storage case
Manual
Specifications of the CR Max
| | |
| --- | --- |
| Operating System | Android 8.1.0 |
| Processor | 4Nuclear 1.3 Ghz |
| Memory | 16GB |
| Display | 7-inch touchscreen with 1024x600 resolution |
| Connectivity | Mini USB 2.0 / USB 2.0 / Wi-Fi / Bluetooth / OBD2 DLC |
| Color | Black |
| Audio | Audio out: built-in speaker |
| Battery | 3.7V 5000Mah lithium polymer battery, can be charged via USB and via OBD2 |
| Battery life | Approximately 5 hours of continuous use |
| Dimensions | 40*150*35 |
| Weight | 750 grams |
iCarsoft CR Max languages:
Danish
German
English
Finnish
French
Hungarian
Italian
Dutch
Norwegian
Polish
Portuguese
Russian
Spanish
Czech
Swedish
Advantages & drawbacks
Fully EOBD/OBD2 compatible
Compatible with OBD1 vehicles
Read and clear error codes in all existing systems
Live data and freeze frame display
Speciale functies: Olie/service reset EPB, SAS, BMS, DPF, ETC
Controlling and coding components
Resetting adaptation values
Calibration of components
Software completely supported in English
At 750 grams fairly heavy
Often purchased together with...
Specs summary
Manufacturer

Abarth, Alfa Romeo, Audi, BMW, Chevrolet, Chrysler, Citroën, Dacia, Dodge, Ferrari, Fiat, Ford EU, Ford USA, General Motors, Honda, Hyundai, Infiniti, Jaguar, Jeep, Kia, Lancia, Land Rover, Lexus, Maserati, Mazda, Mercedes, Mini, Mitsubishi, Nissan, Opel, Peugeot, Porsche, Renault, Saab, Seat, Skoda, Smart, Subaru, Suzuki, Toyota, Universeel, Volkswagen, Volvo

Device properties

Built in battery, Free updates, Touchscreen, Handheld, Updates, WIFi connection

Features

ABS, Battery coding, Controlling Actuators, Airbag, Teach in, Component testing, Operate electronic parking brake, Erase fault codes, Freeze frame, Teach in throttle valve, Injector coding, Parts coding, Lambda probe / o2 sensors, Live data, Engine diagnostics, Engine management reset, Oil reset, Coding, Brake pad reset, DPF regeneration, Scantool, Service reset, Immobilizer, Calibrate steering angle sensor, Transmission

Protocol

CAN, EOBD, ISO 9141, J1850 PWM, J1850 VPW, JDM, JOBD, K-Line, KWP-2000, OBD1, OBD2
Review by Michael
Convenient and clear....
Convenient and clear. Works well.
03-07-2023
Review by Joris
Can handle virtually any mod...
Can read almost all modules for a lot of cars
14-03-2023
Review by Pie
It lies well in you ha...
It lie well in you hands see much better than the small screen, everything you need is included. And especially with the case is very handy. Disadvantage: Is that you sometimes have to find out what motorcycle code you must have I. V. directly read out. And by that you are the time bit lost.
03-03-2023
Review by Bkstrading
Reads everything quickly and ...
Reads everything quickly and well perfect ?
25-11-2022
Review by Olmax
A manual or Y...
A manual or YouTube movie would be helpful
29-06-2022
Review by Robert Snoeks
Nice product, but d...
Nice product, but the software for my Mercedes Vito could be a little better. Does not read deeply enough for certain parts.
30-03-2022
Review by Peter van Oers
this one has more moge...
this one has more features,so for future hopefully also useful
27-12-2021
Review by Spruyt Peter
Goed product , simpe...
Good product , simple to use , clear manual !
08-12-2021
Review by Sander albers
works variably, maa...
works variably, but with recent models it is very fast and is a perfect tool.
27-09-2021
Review by Jeroen
Very good device , ...
Very good device , works fine only problem I personally find if you put it in Dutch with the brand Kia it is partly in English
20-09-2021
Review by Tomas
for the time being without pr...
for the time being without problems and can do anything with detecting and coding or properly diagnosing
13-09-2021