iCarsoft CR Max
De iCarsoft CR Max is het laatste apparaat in de iCarsoft lijn na de EU Pro en CR Pro. Waar de voorgaande modellen gericht waren op diagnose en kleine onderhoudswerkzaamheden, is de CR Max helemaal van grond af aan opnieuw ontwikkeld om zo een volledig dekkend apparaat te ontwikkelen dat gebruiksvriendelijk is voor de serieuze hobbyist en wagenparkbeheerders. Met deze doorontwikkeling, heeft iCarsoft met de CR Max ook een nieuw hardware platform geïntroduceerd, de CR Max werkt op basis van een Android tablet met een touchscreen.
De iCarsoft CR Max heeft een zeer ruime dekking qua merken en voertuigen, zowel moderne voertuigen met OBD2, alsmede oudere voertuigen met OBD1. Zoals gezegd kan de CR Max meer dan de voorgaande modellen, het is nu onder andere ook mogelijk om adaptiewaarden te resetten, coderingen uit te voeren en een diepere diagnose te stellen dan ooit tevoren.
✓ Volledige EOBD/OBD2 ondersteuning
✓ Foutcodes uitlezen en wissen in alle aanwezige systemen
✓ Live data en freeze frame weergave
✓ Speciale functies: Olie/service reset EPB, SAS, DPF, ETC
✓ Componenten aansturen en coderen
✓ Adaptiewaarden resetten
✓ Kalibreren van componenten
✓ Nederlandstalig
Read more
Got a question about this product?
Our team is ready to answer all your questions.
FAQ
Contact us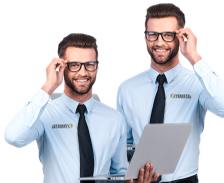 iCarsoft CR Max universele diagnose en service tablet
De CR Max is in eerste instantie ontworpen en opgebouwd voor de gevorderde hobbyist, dit doordat deze niet alleen diagnose en service functies heeft, maar ook geavanceerde functies die tot nu toe enkel beschikbaar waren in zeer dure professionele garageapparatuur zoals het wissen van ingeleerde (adaptie) waarden van bepaalde systemen (ECU's), het kalibreren van verschillende systemen en het coderen van nieuwe onderdelen.
Natuurlijk heeft de iCarsoft CR Max Android tablet ook nog alle diagnosefuncties en servicefuncties aan boord die je gewend bent van bijvoorbeeld de EU Pro en de CR Pro zoals het doen van een service reset, het bedienen van de elektronische handrem en coderen van injectoren etc. Mocht je specifieke vragen hebben over ondersteuning van jouw auto of bepaalde functies, neem dan contact met ons op, wij kijken het graag voor je na.
Wat kan de iCarsoft CR Max
Volledig uitlezen van het OBD2/EOBD motormanagement
Weergeven van live en freeze frame data
Uitlezen van VIN, CIN en CVN voertuiginformatie en automatische voertuigherkenning
Uitlezen van andere specifieke elektronische systemen, zoals ABS, airbags, transmissie, instrumentenpaneel, remmen, verlichting etc.
Begeleide servicefuncties op het scherm
Resetten en instellen van olie/service intervallen
Accu registratie (BMS)
Openen en sluiten van de elektronische handrem (EPB)
Stuurhoeksensor kalibratie
DPF voor roetfilter regeneratie
ETC voor gasklep inleren/kalibreren
ABS / Remmen ontluchten
Injectoren coderen

Body control module (BCM), bijvoorbeeld het resetten of verwijderen van de adaptatiewaarden en het aansturen van de module
Transmissie (TCM), bijvoorbeeld het resetten of verwijderen van de adaptatiewaarden en het wijzigen van het oliepeil
TPMS programmeren van nieuwe sensor ID's en foutcodes in het systeem uitlezen en resetten
Luchtvering adaptatiewaarden en aansturing
Aansturen en resetten van de airco compressor
Kalibreren van de stoelen
Kalibreren van de koplampen
Gratis levenslang updates van iCarsoft

Wat wordt er bij de iCarsoft geleverd?

iCarsoft CR Max diagnose tablet op basis van Android
Universele OBD2 (systeem)kabel
USB kabel en stroomadapter voor opladen
Opbergkoffer
Handleiding
Specificaties van de CR Max
| | |
| --- | --- |
| Besturingssysteem | Android 8.1.0 |
| Processor | 4Nuclear 1.3 Ghz |
| Geheugen | 16GB |
| Scherm | 7 inch touchscreen met 1024x600 resolutie |
| Connectiviteit | Mini USB 2.0 / USB 2.0 / Wi-Fi / Bluetooth / OBD2 DLC |
| Kleur | Zwart |
| Audio | Audio uit: ingebouwde speaker |
| Accu | 3.7V 5000Mah lithium polymeer accu, kan via USB en via OBD2 opgeladen worden |
| Accuduur | Ongeveer 5 uur continue gebruik |
| Afmetingen | 40*150*35 |
| Gewicht | 750 gram |
Advantages & drawbacks
Volledig EOBD/OBD2 compatibel
Compatibel met OBD1 voertuigen
Foutcodes uitlezen en wissen in alle aanwezige systemen
Live data en freeze frame weergave
Speciale functies: Olie/service reset EPB, SAS, BMS, DPF, ETC
Componenten aansturen en coderen
Adaptiewaarden resetten
Kalibreren van componenten
Nederlandstalig
Met 750 gram redelijk zwaar
Often purchased together with...
Specs summary
Manufacturer

Abarth, Alfa Romeo, Audi, BMW, Chevrolet, Chrysler, Citroën, Dacia, Dodge, Ferrari, Fiat, Ford EU, Ford USA, General Motors, Honda, Hyundai, Infiniti, Jaguar, Jeep, Kia, Lancia, Land Rover, Lexus, Maserati, Mazda, Mercedes, Mini, Mitsubishi, Nissan, Opel, Peugeot, Porsche, Renault, Saab, Seat, Skoda, Smart, Subaru, Suzuki, Toyota, Universeel, Volkswagen, Volvo

Device properties

Eigen accu, Gratis updates, Touchscreen, Uitleesapparaat, Updates, WIFi verbinding

Features

ABS, Accu inleren, Actuatoren aansturen, Airbag, Coderen, Componenten testen, Elektronische parkeerrem openen, Foutcodes wissen, Freeze frame, Gasklep inleren, Injectoren inleren, Inleren onderdelen, Lambdasonde / o2 sensors, Live data, Motor uitlezen, Motormanagement reset, Olie reset, Programmeren, Remblok reset, Roetfilter regeneren, Scantool, Service reset, Startonderbreker / immo, Stuurhoeksensor kalibreren, Transmissie

Protocol

CAN, EOBD, ISO 9141, J1850 PWM, J1850 VPW, JDM, JOBD, K-Line, KWP-2000, OBD1, OBD2
No reviews have been published.