Autel MaxiSys MS906S
Sinds kort is de opvolger van de meest populaire Autel scanner gelanceerd, namelijk de Autel MS906S. Het apparaat is nog gebruiksvriendelijker, sneller, is voorzien van een groter scherm en heeft een ontzettend grote voertuigdekking. De Autel MaxiSys MS906 is Nederlandstalig en biedt uitmuntende diagnostische mogelijkheden en is een waardige opvolger voor de Autel MaxiDas DS708. Deze diagnosecomputer is geschikt voor ieder garagebedrijf. Je vindt een uitgebreide omschrijving van de mogelijkheden verder op deze pagina. De software is volledig Nederlandstalig.
Read more
Got a question about this product?
Our team is ready to answer all your questions.
FAQ
Contact us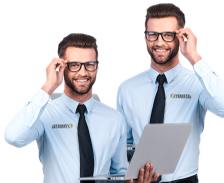 Autel MaxiSys MS906S diagnosecomputer
De Autel MaxiSys MS906 is de ideale diagnosecomputer voor iedere werkplaats en is voorzien van Nederlandstalige software. Op dealer niveau kan de gehele auto uitgelezen worden. Naast het uitlezen, kan er live data bekeken worden en bestaat er mogelijkheid tot dataloggen. Ook de belangrijke service functies zijn aanwezig. Zo kan de olie/service gereset en ingesteld worden, Voor de uitgebreide mogelijkheden van dit apparaat kun je de lijst hieronder raadplegen.
Autel MS906 functies en mogelijkheden
Voertuigdekking voor circa 80 Europese, Aziatische en Amerikaanse auto's vanaf bouwjaar 1990 t/m nu
Alle aanwezige systemen in de auto kunnen benaderd worden: (Motor, Transmissie, ABS, Airbags, Startonderbreker, Instrumentenpaneel, Airco, Stuurbekrachtiging, Body, Chassis etc)
Service en olie intervallen resetten en instellen
EPB / SBC (elektronische parkeerrem) remklauw openen en sluiten
EPB / SBC foutcodes uitlezen en wissen
Resetten van de dikte van de remblokken
Basisinstellingen wijzigen en meetwaarden opvragen
Testen van actuatoren / componenten aansturen
Snel scan functie: automatisch alle systemen scannen van de auto
Snel wis functie: alle aanwezige foutcodes met 1 druk op de knop wissen
OBD2 / EOBD ondersteuning vanaf 1996 t/m heden (ook CAN) (in Europees geleverde auto's vanaf bouwjaar 2001 bij benzine, 2004 bij diesel)
Ondersteunt alle 5 de OBD2 / EOBD protocollen en alle 10 test modus
Geavanceerde mode 6 ondersteuning
Lezen en wissen van zowel generieke, fabrikant specifieke als sporadische foutcodes
Uitlezen van voertuiginformatie zoals VIN, CIN en CVN
Geheugenfunctie van auto's voor een eenvoudige en snelle diagnose van eerder gecontroleerde voertuigen
Een foutcode wordt met omschrijving weergegeven op het grote scherm van de MS906 met tips over mogelijke oplossingen
Mogelijkheid voor het bekijken van bevroren data (freeze frame)
Live-data bekijken in tekst, grafiek en analoog voor data-onderzoek en analyse (opnemen en afspelen)
Printen van opgeslagen gegevens met Wi-Fi
Opslaan en afdrukken van screenshots via Wi-Fi
MaxiFix reparatie en diagnose procedures
MaxiCloud online communiceren met gebruikers
Zeer eenvoudig in gebruik met intuïtieve menu-opbouw
Internet Explorer voor research of het plaatsen van een online bestelling bij jouw leverancier
Touch screen bediening, zoals bij een tablet.
Overspanningsbeveiliging beschermt de MaxiSYS MS906 en het voertuig tegen ongewenste schade
2 jaar gratis updates
2 jaar garantie
Autel MaxiSys specificaties
Android 4.4.4 KitKat besturingssysteem
Samsung Exynos Hexa-Core Processor voor een ongeëvenaarde snelheid
Directe en snelle software updates
2GB RAM & 32GB SSD hardeschijf
8.0 inch scherm 1024 x 768 pixels LED Capacitive Touchscherm met IPS technology
Wi-FI Dual-band (2.4 GHz & 5.0 GHz) 802.11n Wi-Fi
Camera achterkant naar achteren gerichte camera met 8.0 megapixel AF met flitser voor het maken van foto´s en video´s
Sensoren: Omgevingslichtsensor(ALS), zwaartekracht accelerometer
Audio input/output microfoon, met 1 luidspreker
5000 mAh accu voor 6 uur werktijd (3.7 V Lithium-polymeer batterij, opladen via 12 Volt adapter)
Input voltage 12 V (9-35 V)
Afmetingen 270mm x 176mm x 36mm
Zeer stevige kunststof behuizing met rubberen bescherming voor grip
Autel MaxiSys MS906 accessoires
OBD2 / EOBD kabel 16 pins
BMW 20 pins OBD1 kabel
GM / Daewoo 12 pins OBD1 kabel
Honda 3 pins OBD1 kabel
Kia 20 pins OBD1 kabel
Mercedes 38 pins OBD1 kabel
Mercedes / VW LT 14 pins OBD1 kabel
Mitsubishi / Hyundai 12+16 pins OBD1 kabel
Nissan 14 pins OBD1 kabel
VW, Audi, Seat, Skoda 2+2 pins OBD1 kabel
Sigarettenaanstekker adapter
Mini USB-kabel
12 V AC/DC externe voedingsadapter
2 reserve zekeringen
Robuuste grote opbergkoffer
Autel MaxiSys MS906 handleiding
Advantages & drawbacks
Volledig Nederlandstalig
Mooi groot 8 inch touchscreen
Complete OEM voertuigdekking
Communiceert met alle elektronische systemen
Resetten en instellen van service / olie intervallen
Actuatoren testen (componenten aansturen)
Werkt niet draadloos
Programmeren en coderen niet mogelijk
Geen mogelijkheid tot aansluiten inspectiecamera of oscilloscoop
Often purchased together with...
Specs summary
Manufacturer

Abarth, Alfa Romeo, Aston Martin, Audi, BMW, Bentley, Chevrolet, Chrysler, Citroën, Dacia, Daihatsu, Dodge, Ferrari, Fiat, Ford EU, Ford USA, General Motors, Honda, Hyundai, Infiniti, Jaguar, Jeep, Kia, Lamborghini, Lancia, Land Rover, Lexus, Maserati, Mazda, Mercedes, Mini, Mitsubishi, Nissan, Opel, Peugeot, Porsche, Renault, Rolls-Royce, Saab, Seat, Skoda, Smart, Subaru, Suzuki, Toyota, Universeel, Volkswagen, Volvo

Device properties

APK 2, Eigen accu, Touchscreen, Uitleesapparaat, Updates, WIFi verbinding

Features

ABS, Actuatoren aansturen, Adapter, Airbag, Elektronische parkeerrem openen, Foutcodes wissen, Freeze frame, Gasklep inleren, Inleren onderdelen, Interface, Lambdasonde / o2 sensors, Live data, Motor uitlezen, Motormanagement reset, Olie reset, Remblok reset, Roetfilter regeneren, Scantool, Service reset, Startonderbreker / immo, Stuurhoeksensor kalibreren, Transmissie, Verloopkabel

Protocol

CAN, EOBD, ISO 9141, J1850 PWM, J1850 VPW, K-Line, KWP-2000, OBD1, OBD2
No reviews have been published.