Autel MaxiSys MS906S
Recently, the successor to the most popular Autel scanner was launched, the Autel MS906S. The device is even more user-friendly, faster, features a larger screen and has tremendous vehicle coverage. Diagnosis can be performed wirelessly via the Bluetooth VCI Mini. The Autel MaxiSys MS906 offers outstanding diagnostic capabilities and is a worthy successor to the Autel MaxiDas DS708. This diagnostic computer is suitable for every garage. You will find a detailed description of its capabilities further down this page. The software is fully supported in English.
Read more
Got a question about this product?
Our team is ready to answer all your questions.
FAQ
Contact us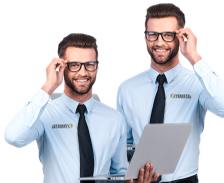 Autel MaxiSys MS906S diagnostic computer
The Autel MaxiSys MS906 is the ideal diagnostic computer for every workshop. The entire car can be diagnosed at dealer level. Besides reading error codes, live data can be viewed and data logging is possible. The important service functions are also available. For the extensive capabilities of this device, please consult the list below.
Diagnosis can be performed wirelessly via the Bluetooth VCI Mini.
Autel MS906S features and capabilities
Vehicle coverage for approximately 80 European, Asian and American cars from 1990 to the present
All systems present in the car can be accessed: (Engine, Transmission, ABS, Airbags, Immobilizer, Instrument panel, Air conditioning, Power steering, Body, Chassis etc)
Reset and set service and oil intervals
EPB / SBC (electronic parking brake) caliper open and close
Read and erase EPB / SBC error codes
Resetting the thickness of the brake pads
Changing basic settings and calling up measured values
Testing actuators / controlling components
Quick scan function: automatically scan all systems of the car
Quick delete function: delete all existing error codes at the touch of a button
OBD2 / EOBD support from 1996 to present (including CAN) (in European cars from 2001 for gasoline, 2004 for diesel)
Supports all 5 OBD2 / EOBD protocols and all 10 test modes
Advanced mode 6 support
Read and erase generic, manufacturer specific as well as sporadic error codes
Read vehicle information such as VIN, CIN and CVN
Car memory function for easy and quick diagnosis of previously checked vehicles
An error code is displayed with description on the large screen of the MS906S with tips on possible solutions
Possibility of viewing frozen data (freeze frame)
Live data viewing in text, graph and analog for data research and analysis (recording and playback)
Printing of stored data via Bluetooth or WiFi
Saving and printing screenshots via Bluetooth or WiFi
MaxiFix repair and diagnostic procedures
MaxiCloud online communication with users
Very easy to use with intuitive menu structure
Internet Explorer for research or placing an online order with your supplier
Touch screen operation, similar to a tablet.
Overvoltage protection protects the MaxiSYS MS906S and the vehicle from unwanted damage
2 years free updates
2 year warranty
Autel MaxiSys specifications
Android 4.4.4 KitKat operating system
Samsung Exynos Hexa-Core Processor for unmatched speed
Instant and fast software updates
2GB RAM & 32GB SSD hard drive
8.0-inch screen 1024 x 768 pixels LED Capacitive Touch screen with IPS technology
Wi-FI Dual-band (2.4 GHz & 5.0 GHz) 802.11n Wi-Fi
Camera rear-facing camera with 8.0 megapixel AF with flash for taking photos and videos
Sensors: Ambient light sensor(ALS), gravity accelerometer
Audio input/output microphone, with 1 speaker
10.000 mAh battery for 6 hours work time (3.7 V Lithium-polymer battery, charging via 12 V adapter)
Input voltage 12 V (9-35 V)
Dimensions 270mm x 176mm x 36mm
Very sturdy plastic housing with rubber protection for grip
Diagnosis can be performed wirelessly via the Bluetooth VCI Mini.
Autel MaxiSys MS906S accessoires
OBD2 / EOBD cable 16 pins
Bluetooth VCI Mini wireless dongle
BMW 20 pins OBD1 cable
GM / Daewoo 12 pin OBD1 cable
Honda 3 pin OBD1 cable
Kia 20 pin OBD1 cable
Mercedes 38 pin OBD1 cable
Mercedes / VW LT 14 pin OBD1 cable
Mitsubishi / Hyundai 12+16 pin OBD1 cable
Nissan 14 pin OBD1 cable
VW, Audi, Seat, Skoda 2+2 pin OBD1 cable
Cigarette Lighter Adaptor
Mini USB cable
12 V AC/DC external power adapter
2 spare fuses
Robust large storage case
Autel MaxiSys MS906 manual
Advantages & drawbacks
Software completely supported in English
Nice large 8-inch touchscreen
Complete OEM vehicle coverage
Communicates with all electronic systems
Resetting and setting service/oil intervals
Actuator testing (controlling components)
Big battery capacity
Programming and coding not possible
No possibility to connect inspection camera or oscilloscope
Often purchased together with...
Specs summary
Manufacturer

Abarth, Alfa Romeo, Aston Martin, Audi, BMW, Bentley, Chevrolet, Chrysler, Citroën, Dacia, Daihatsu, Dodge, Ferrari, Fiat, Ford EU, Ford USA, General Motors, Honda, Hyundai, Infiniti, Jaguar, Jeep, Kia, Lamborghini, Lancia, Land Rover, Lexus, Maserati, Mazda, Mercedes, Mini, Mitsubishi, Nissan, Opel, Peugeot, Porsche, Renault, Rolls-Royce, Saab, Seat, Skoda, Smart, Subaru, Suzuki, Toyota, Universeel, Volkswagen, Volvo

Device properties

MOT, Built in battery, Touchscreen, Handheld, Updates, WIFi connection

Features

ABS, Controlling Actuators, Adapter, Airbag, Operate electronic parking brake, Erase fault codes, Freeze frame, Teach in throttle valve, Parts coding, Interface, Lambda probe / o2 sensors, Live data, Engine diagnostics, Engine management reset, Oil reset, Brake pad reset, DPF regeneration, Scantool, Service reset, Immobilizer, Calibrate steering angle sensor, Transmission, Converter Cable

Protocol

CAN, EOBD, ISO 9141, J1850 PWM, J1850 VPW, K-Line, KWP-2000, OBD1, OBD2
Review by Garage Carfield
Works just perfectly...
Works just perfectly as described
20-05-2020