Autel MaxiSys MS906 Pro
The Autel MaxiSys MS906 Pro is the latest addition to the wireless MaxiSys series. The diagnostic device runs on Android and features the best OEM-level diagnostic software, as well as coding functions. A very fast processor, an 8-inch HD touch screen and a large wireless range allow you to work very quickly and easily. The software is fully supported in English.

AutoVin & ScanVin | Quick vehicle selection by reading the VIN number through the VCI or by scanning the VIN number with the tablet's camera.

AutoScan | Scan all available electronic systems in 1 go for a total picture of the vehicle.
Activation test | Control components directly with the MaxiSys MS906-PRO.

Maintenance menu | Quick access to 25 of the most frequently performed maintenance functions such as oil reset, EPB service, DPF regeneration etc.
Coding | Advanced coding and customization (Even ECU coding for BMW F-series. Until recently impossible without a Pass-Thru device, after years of research and development Autel was the first to make this possible).
MaxiVCI200 | Wireless "Vehicle Communication Interface" also supports the latest communication protocols.

Read more
Got a question about this product?
Our team is ready to answer all your questions.
FAQ
Contact us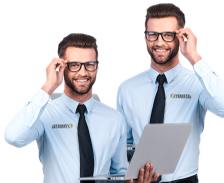 Autel MaxiSys MS906 Professional diagnostic computer
The Autel MS906 Pro is the most popular diagnostic computer for a reason. This is due in part to the many features it has and the price in return. This makes the MMS906 Bluetooth easily the best choice for many garages. In addition to its normal capabilities, the diagnostic computer can also code, program and read out wirelessly. In addition, the device can also be expanded with an inspection camera and oscilloscope. Also, the software on the diagnostic device is completely in English.
Autel MS906 Pro features and capabilities
Vehicle coverage for approximately 80 European, Asian and American cars from 1990 to the present
All systems present in the car can be accessed: (Engine, Transmission, ABS, Airbags, Immobilizer, Instrument panel, Air conditioning, Power steering, Body, Chassis etc)
Reset and set service and oil intervals
DPF particulate filter regeneration
EPB / SBC (electronic parking brake) caliper open and close
Read and erase EPB / SBC fault codes
Resetting the thickness of the brake pads
Changing basic settings and calling up measured values
Testing actuators / controlling components
Quick scan function: automatically scan all systems of the car
Quick delete function: delete all existing error codes at the touch of a button
OBD2 / EOBD support from 1996 to present (including CAN) (in European cars from 2001 for gasoline, 2004 for diesel)
Supports all 5 OBD2 / EOBD protocols and all 10 test modes
Advanced mode 6 support
Read and erase generic, manufacturer specific as well as sporadic error codes
Readout of vehicle information such as VIN, CIN and CVN
Car memory function for easy and quick diagnosis of previously checked vehicles
An error code is displayed with description on the large screen of the MS906 BT with tips on possible solutions
Possibility of viewing frozen data (freeze frame)
Live data viewing in text, graph and analog for data research and analysis (recording and playback)
Printing of stored data via Bluetooth or WiFi
Saving and printing screenshots via Bluetooth or WiFi
Very long range through the class 1 Bluetooth antenna
MaxiFix repair and diagnostic procedures
MaxiCloud online communication with users
Very easy to use with intuitive menu structure
Internet Explorer for research or placing an online order with your supplier
Touch screen operation, similar to a tablet.
Overvoltage protection protects the MaxiSYS MS906 BT and the vehicle from unwanted damage
Sensors: Ambient light sensor (ALS), gravity accelerometer
2 years free updates
2 year warranty

Autel MaxiSys technical specifications
Very powerful Qualcomm 660 Octa-core Processor
128GB SSD hard drive
4GB RAM memory
8.0 inch screen 19220 x 1200 pixels LED Capacitive Touch screen with IPS technology
WiFi 802.11n wireless Internet connection 2.4 GHz and 5.0 GHz
Rear facing camera with 16.0 megapixel AF with flash for taking photos and videos
Front-facing camera of 5 megapixels
11,600 mAh 3.7V Lithium-polymer battery, chargeable with a 12 Volt adapter (included)
Dimensions 250mm x 165mm x 25mm
Very sturdy plastic housing with rubber protection for grip
Autel MaxiSys MS906 Pro accessories
Wireless Bluetooth VCI200
USB to ethernet adapter
12V car adapter
USB-C cable
12V external power adapter
2 spare fuses
Soft cleaning cloth
Compact, robust storage case
Concise manual of the MaxiSys MS906-Pro
Advantages & drawbacks
Read and reset all modules in each car
Software completely supported in English
Fast processor and touchscreen
Extensive capabilities for OEM level programming and coding
Adapter cables for older OBD1 cars included
Printing data via WiFi or Bluetooth
1 year of free updates
After 1 year of free updates, updates are charged (not required to update)
Often purchased together with...
Specs summary
Manufacturer

Abarth, Alfa Romeo, Aston Martin, Audi, BMW, Bentley, Chevrolet, Chrysler, Citroën, Dacia, Daihatsu, Dodge, Ferrari, Fiat, Ford EU, Ford USA, General Motors, Honda, Hyundai, Infiniti, Jaguar, Jeep, Kia, Lamborghini, Lancia, Land Rover, Lexus, Maserati, Mazda, Mercedes, Mini, Mitsubishi, Nissan, Opel, Peugeot, Porsche, Renault, Rolls-Royce, Saab, Seat, Skoda, Smart, Subaru, Suzuki, Toyota, Universeel, Volkswagen, Volvo

Device properties

MOT, Bluetooth connection, Built in battery, Touchscreen, Handheld, Updates

Features

ABS, Battery coding, Controlling Actuators, Adapter, Airbag, Teach in, Component testing, Operate electronic parking brake, Erase fault codes, Freeze frame, Teach in throttle valve, Injector coding, Parts coding, Interface, Lambda probe / o2 sensors, Live data, Engine diagnostics, Engine management reset, Oil reset, Coding, Brake pad reset, DPF regeneration, Scantool, Service reset, Immobilizer, Calibrate steering angle sensor, Transmission

Protocol

CAN, EOBD, ISO 9141, J1850 PWM, J1850 VPW, K-Line, KWP-2000, OBD1, OBD2
Review by Erik Robbrecht
I have only ...
I have only used it a few times and it still works well
07-12-2021
Review by Banden- & Autoservice van den Heuvel
Not very much with g...
Not worked with it very much yet, but so far user-friendly and haven't encountered any limitations yet
31-12-2020
Review by Autobeurs bv
Actually, I have ...
Actually, I have too little experience with it to judge on this yet.
09-12-2020
Review by J&N Cars
Works well and fast. ...
Works well and fast. Lies well in the hand.
22-05-2020