Foxwell NT680
The Foxwell NT680 is a diagnostic tool for complete diagnosis of any car. Thus, this tool can read the entire car and is not limited to just the engine management. The device is a very good second reader for any workshop, or can be used as a comprehensive error code reader for the enthusiastic hobbyist. With the latest developments, the tool is fast and accurate and can always be updated with the latest developments. The Foxwell NT680 can read the latest models and turn off the fault light of any system. This scan tool displays every error code, with description, from every system present in the car. The NT680 also has two service functions on board, namely, releasing the EPB (electronic parking brake) and doing an oil/service reset. The AutoVIN function ensures that with 1 push of a button your car is automatically recognized. The device is free to update.
Read more
Got a question about this product?
Our team is ready to answer all your questions.
FAQ
Contact us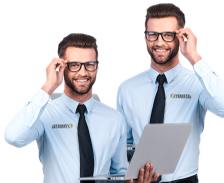 Foxwell NT680
The Foxwell NT680 is part of Foxwell's AutoMaster Pro series. This means that the reader was developed for the professional. The device reads all electronic systems of about 70 different car brands for error codes and can erase them. The error codes are displayed with their meaning, making it easier to find the cause of the problem. The display of live data, both in text and graph form, also helps with this. With the Foxwell NT680, the latest models can be read out.
The functionalities of the NT680
The NT680 accesses all systems, including ABS, airbags, instrument panel, transmission, immobilizer, power steering, A/C, etc. The diagnostic tool automatically scans all electronic modules and immediately displays error codes. You can also choose to manually select a system to read. Error codes can be viewed and cleared at the touch of a button. Below is a summary of the possibilities:
Vehicle coverage of approximately 70 car brands, both European, Asian and American
Automatic recognition of the chassis number (AutoVIN); thus the correct car is found immediately
Reading and erasing error codes in all systems for 70 car makes
View error code with description
Release of electric parking brake (EPB) on 42 makes of car
Oil reset on 49 car brands
Automatic vehicle scan, or manual selection of vehicle and module
Display of live sensor data in text and graph form, 2 parameters simultaneously
Display of chassis number
Display of freeze frame data
Supports all 10 OBD2 test mode, such as live data, O2 sensor test etc.
Store live data on SD card
What is included with the Foxwell NT680?
Foxwell NT680 reader
Robust storage case
150cm OBD2 cable
USB cable to update the device via PC
SD card
Manual
Updates to the device
The updates are free and can be installed using the FoxAssist update software.
The Foxwell NT680 can read the following brands:
European brands:
Abarth
Alfa Romeo
Audi
BMW
Bentley
Bugatti
Citroen
Dacia
Fiat
Ford
Jaguar
Lancia
Land Rover
Maybach
Maserati
Mercedes Benz
Mini
Opel
Peugeot
Porsche
Renault
Rolls-Royce
Saab
Seat
Skoda
Smart
Sprinter
Vauxhall
Volkswagen
Volvo
Asian brands:
Acura
Honda
Hyundai
Infiniti
Isuzu
Kia
Lexus
Mazda
Mitsubishi
Nissan
Scion
Suzuki
Toyota
American brands:
Chrysler
Ford
GM
Brazilian GM
Advantages & drawbacks
EOBD/OBD2 engine management diagnosis
Diagnosis of all modules
Live data and Freeze Frame data display
Service capabilities: oil/service reset, electronic parking brake
Free updates
Windows computer or laptop required to install the software on the tester
"Only" 2 service functions
Often purchased together with...
Specs summary
Manufacturer

Abarth, Alfa Romeo, Aston Martin, Audi, BMW, Bentley, Chevrolet, Chrysler, Citroën, Dacia, Daihatsu, Dodge, Ferrari, Fiat, Ford EU, Ford USA, General Motors, Honda, Hyundai, Infiniti, Jaguar, Jeep, Kia, Lamborghini, Lancia, Land Rover, Lexus, Maserati, Mazda, Mercedes, Mini, Mitsubishi, Nissan, Opel, Peugeot, Porsche, Renault, Rolls-Royce, Saab, Seat, Skoda, Smart, Subaru, Suzuki, Toyota, Universeel, Volkswagen, Volvo

Device properties

Free updates, Handheld, Updates

Features

ABS, Airbag, Operate electronic parking brake, Erase fault codes, Freeze frame, Lambda probe / o2 sensors, Live data, Engine diagnostics, Engine management reset, Oil reset, Scantool, Service reset, Transmission

Protocol

CAN, EOBD, ISO 9141, J1850 PWM, J1850 VPW, K-Line, KWP-2000, OBD2
Review by Danny
Works plug and play, ...
Works plug and play, scrolls through menu fast enough. Lots of features. Bought for personal use.
30-08-2021
Review by Ferd
Fine product, works ...
Fine product, works without problems on my car
26-04-2021
Review by Richard Dreessen
Product does what it...
Product does what it is supposed to do,
25-01-2021
Review by F. Heesbeen
I find this product ...
I like this product because I oriented myself on the offer and got my questions answered via Whatsapp which allowed me to make a good choice for me
04-01-2021
Review by P.P.
Top product, worked ...
Top product, worked immediately what I needed it for
18-12-2020
Review by ooms
still had to first ...
had to be activated first
12-11-2020
Review by Car Vision Epe
A fine device vo...
A fine device for initial diagnosis
09-11-2020
Review by Dirk Jacobs
Easy to use...
Easy to use , dutch language
29-05-2019
Review by D Boekema
product is out of...
product is comprehensive + in dutch
14-06-2018