Foxwell NT680
De Foxwell NT680 is een diagnosetool voor een volledige diagnose van elke auto. Zo kan met deze tool de volledige auto uitgelezen worden en is de tool niet beperkt tot alleen het motormanagement. Het apparaat is een zeer goede tweede uitlezer voor elke werkplaats, of kan gebruikt worden als uitgebreide foutcodelezer voor de enthousiaste hobbyist. Door de nieuwste ontwikkelingen is de tool snel en accuraat en kan altijd geüpdatet worden met de nieuwste ontwikkelingen. Met de Foxwell NT680 kunnen de nieuwste modellen uitgelezen worden en zet het storingslampje van elk systeem uit. Deze scantool geeft elke foutcode weer, met omschrijving, uit elk aanwezig systeem in de auto. Ook heeft de NT680 een tweetal servicefuncties aan boord, namelijk het vrijgeven van de EPB (elektronische parkeerrem) en het doen van een olie/service reset. De AutoVIN functie zorgt ervoor dat met 1 druk op de knop uw auto automatisch herkend wordt. Het apparaat is gratis te updaten.
Read more
Got a question about this product?
Our team is ready to answer all your questions.
FAQ
Contact us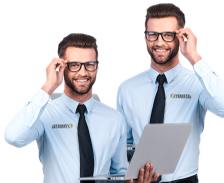 Foxwell NT680
De Foxwell NT680 maakt deel uit van de AutoMaster Pro serie van Foxwell. Dit betekent dat het uitleesapparaat voor de professional ontwikkeld is. Het apparaat leest van circa 70 verschillende automerken alle aanwezige elektronische systemen uit op foutcodes en kan deze wissen. De foutcodes worden met hun betekenis weergegeven, om zo de oorzaak van het probleem makkelijker op te kunnen sporen. Daarbij helpt ook de weergave van live data, zowel in tekst als in grafiekvorm. Met de Foxwell NT680 kunnen de nieuwste modellen uitgelezen worden.
De functionaliteiten van de NT680
De NT680 heeft toegang tot alle systemen, waaronder ABS, airbags, instrumentenpaneel, transmissie, startonderbreker, stuurbekrachtiging, airco etc. Het diagnoseapparaat scant automatisch alle elektronische modules en geeft direct de foutcodes weer. Tevens kan er gekozen worden voor een handmatige selectie van een systeem dat je wilt uitlezen. Foutcodes kunnen met 1 druk op de knop bekeken en gewist worden. Hieronder vind je een opsomming van de mogelijkheden:
Voertuigdekking van circa 70 automerken, zowel Europees, Aziatisch als Amerikaans
Automatische herkenning van het chassisnummer (AutoVIN); zo wordt direct de juiste auto gevonden
Uitlezen en wissen van foutcodes in alle systemen bij 70 automerken
Bekijken van de foutcode met omschrijving
Vrijgeven elektrische parkeerrem (EPB) bij 42 automerken
Olie reset bij 49 automerken
Automatische voertuigscan, of handmatige selectie van voertuig en module
Weergeven van live sensor data in tekst- en grafiekvorm, 2 parameters tegelijkertijd
Weergeven van het chassisnummer
Weergave van Freeze frame data
Ondersteunt alle 10 OBD2 test modus, zoals live data, O2 sensor test etc.
Opslaan van live data op de SD kaart
Wat wordt er meegeleverd met de Foxwell NT680?
Foxwell NT680 uitleesapparaat
Robuuste opbergkoffer
150cm OBD2 kabel
USB kabel om het apparaat te updaten via de PC
SD kaart
Handleiding
Updates voor het apparaat
De updates zijn gratis en zijn te installeren met behulp van de FoxAssist update software.
De Foxwell NT680 kan de volgende merken uitlezen:
Europese merken:
Abarth
Alfa Romeo
Audi
BMW
Bentley
Bugatti
Citroen
Dacia
Fiat
Ford
Jaguar
Lancia
Land Rover
Maybach
Maserati
Mercedes Benz
Mini
Opel
Peugeot
Porsche
Renault
Rolls-Royce
Saab
Seat
Skoda
Smart
Sprinter
Vauxhall
Volkswagen
Volvo
Aziatische merken
Acura
Honda
Hyundai
Infiniti
Isuzu
Kia
Lexus
Mazda
Mitsubishi
Nissan
Scion
Suzuki
Toyota
Amerikaanse merken
Chrysler
Ford
GM
Brazilian GM
Advantages & drawbacks
EOBD/OBD2 motormanagement diagnose
Diagnose van alle modules
Live data en Freeze Frame data weergave
Service mogelijkheden: olie/service reset, elektronische parkeerrem
Gratis updates
Windows computer of laptop nodig om de software op de tester te installeren
"Maar" 2 service functies
Often purchased together with...
Specs summary
Manufacturer

Abarth, Alfa Romeo, Aston Martin, Audi, BMW, Bentley, Chevrolet, Chrysler, Citroën, Dacia, Daihatsu, Dodge, Ferrari, Fiat, Ford EU, Ford USA, General Motors, Honda, Hyundai, Infiniti, Jaguar, Jeep, Kia, Lamborghini, Lancia, Land Rover, Lexus, Maserati, Mazda, Mercedes, Mini, Mitsubishi, Nissan, Opel, Peugeot, Porsche, Renault, Rolls-Royce, Saab, Seat, Skoda, Smart, Subaru, Suzuki, Toyota, Universeel, Volkswagen, Volvo

Device properties

Gratis updates, Uitleesapparaat, Updates

Features

ABS, Airbag, Elektronische parkeerrem openen, Foutcodes wissen, Freeze frame, Lambdasonde / o2 sensors, Live data, Motor uitlezen, Motormanagement reset, Olie reset, Scantool, Service reset, Transmissie

Protocol

CAN, EOBD, ISO 9141, J1850 PWM, J1850 VPW, K-Line, KWP-2000, OBD2
No reviews have been published.