iCarsoft CR Pro
The iCarsoft CR Pro is suitable for any make of car. With the CR Pro, any module can be read. The error codes found can be cleared. Besides the diagnostic functions, the iCarsoft also has special functions for resetting and setting oil and service intervals, releasing the electronic parking brake, calibrating the steering angle sensor, learning a new battery (battery registration), regenerating the particulate filter and learning the throttle valve.

✓ EOBD/OBD2 (gasoline from the year 2001, diesel from the year 2004 or before)
✓ Reading and erasing error codes in all existing systems
✓ Live data and freeze frame display
✓ Special functions: Oil/service reset EPB, SAS, BMS, DPF, ETC
Read more
Got a question about this product?
Our team is ready to answer all your questions.
FAQ
Contact us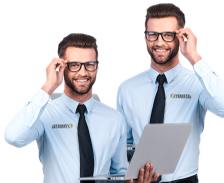 iCarsoft CR Pro
The iCarsoft CR Pro is the latest diagnostic device from iCarsoft suitable for all car brands that communicate via OBD2. This includes; all gasoline cars before the year 2001 and all diesel cars before the year 2004. The CR Pro is newly developed by iCarsoft as a successor to first series and has some additional service features compared to their predecessors. Thus, the iCarsoft CR Pro can also work fine with the latest models in all areas. The new added special functions are: BMS for learning/registering a battery after replacement, DPF for regenerating the particulate filter, ETC for learning the throttle valve and SAS for calibrating the steering angle sensor.
What is the iCarsoft CR Pro capable of?
Readout of OBD2/EOBD engine management
Reading out other electronic systems, such as ABS, airbags, transmission, instrument panel, brakes, lights etc etc.
Resetting and setting oil/service intervals
Opening and closing of the electronic parking brake (EPB)
Steering angle sensor calibration
Battery management system for battery registration
DPF for particulate filter regeneration
ETC for gas valve learning
Found error codes are displayed with description
Error code tips to determine the cause of the error code faster
Readout of VIN, CIN and CVN vehicle information
Display of live data and freeze frame
Free updates via iCarsoft updater
What gets delivered with the iCarsoft?
iCarsoft CR Pro reader
Universal OBD2 cable
Storage bag
Manual
iCarsoft CR Pro languages:
Danish
German
English
Finnish
French
Hungarian
Italian
Dutch
Norwegian
Polish
Portuguese
Russian
Spanish
Czech
Swedish
Advantages & drawbacks
EOBD/OBD2 (gasoline from the year 2001, diesel from the 2004 or before)
Limited support for older OBD1 cars
Read and clear error codes in all existing systems
Live data and freeze frame display
Special functions: Oil/service reset EPB, SAS, BMS, DPF, ETC
Lots of functionality for a low price
The device is aimed at hobbyists and not the professional market
Often purchased together with...
Specs summary
Manufacturer

Abarth, Alfa Romeo, Audi, BMW, Chevrolet, Chrysler, Citroën, Dacia, Daihatsu, Dodge, Fiat, Ford EU, Ford USA, General Motors, Honda, Hyundai, Jaguar, Jeep, Kia, Lancia, Land Rover, Lexus, Mazda, Mercedes, Mini, Mitsubishi, Nissan, Opel, Peugeot, Porsche, Renault, Saab, Seat, Skoda, Smart, Subaru, Suzuki, Toyota, Universeel, Volkswagen, Volvo

Device properties

Free updates, Handheld, Updates

Features

ABS, Battery Test, Airbag, Operate electronic parking brake, Erase fault codes, Freeze frame, Teach in throttle valve, Lambda probe / o2 sensors, Live data, Engine diagnostics, Engine management reset, Oil reset, Brake pad reset, DPF regeneration, Scantool, Service reset, Calibrate steering angle sensor, Transmission

Protocol

CAN, EOBD, ISO 9141, J1850 PWM, J1850 VPW, K-Line, KWP-2000, OBD1, OBD2
Review by Rene
Meets all bel...
Meets all promises, price-quality ratio good
21-08-2023
Review by interrax
honestly written h...
honestly written I have not been able to test it out yet
18-04-2023
Review by Dennis
System supported ...
System supports what info is given on the site works fine
13-04-2023
Review by Ben
Nice device for zi...
Nice device for its money, with many options .Only sometimes you are stuck in a menu and you can not return to the previous .Back disconnect is then only possibility .
10-04-2023
Review by David Douce
Generating ford w...
Generate ford does not work
23-02-2023
Review by Ahmed El Falaoui
Works fine it betr...
Works fine the particular product is indicated with clear explanations.
13-01-2022
Review by Francois
Super device. Can ...
Super device. Can uutread all cars and also all modules.
08-06-2021
Review by Octagon Trade
Just one more...
Only used one more time. Worked fine.
02-06-2021
Review by garage aps
very compact and sight...
very compact and cheap considering its capabilities
18-03-2021
Review by Said
Still have the product ...
Haven't used the product much yet, but as far as I've tested it can do quite a lot. It is also quite extensive. So for the hobbyist or mechanic looking for a home device without further subscription, this one is super as far as I've tried it.
16-03-2021
Review by Luc
Price quality verh...
Price-quality ratio is good
22-02-2021
Review by Appie
Super nice and easy to...
Super nice and easy device.
04-02-2021
Review by Absava bvba
This product also is ...
This product also is good but not enough for komplete.Because have to lose with manual inputs to the system and beccjhe time.
14-01-2021
Review by E-Cars
The best product wa...
Best product you can get for this price range on the market, no need to connect to a PC and operation is quite simple. Top thing!
12-01-2021
Review by jacobs
operate convenience price k...
serve convenience price quality fast delivery
21-12-2020
Review by Rik
No major work yet...
No great working experience with it yet at the moment but for what I have already used it was fine?
17-12-2020
Review by lebegge pawel
newly purchased too weini...
newly bought too little experience :)
16-12-2020
Review by S.A.Z.
Just what I was looking for...
Exactly what I was looking for. Super easy to use.
11-11-2020
Review by Marony Engineering
Very solid diagno...
Very solid diagnostic device price/quality !!!
14-09-2020
Review by Max
Works very quickly and k...
Works very fast and can do almost anything
09-09-2020
Review by Stijn
Fine device to work with...
Fine device to work with, reads out a lot and is affordable for the DIY/hobbyist.
20-07-2020
Review by David Klijn
it is the no where ...
it's the none I need it for
12-06-2020
Review by Remco
Price-wise inter...
Price interesting. Also for hobbyist and semi pro. Fast. And universal
10-06-2020
Review by Remco
Does exactly whatvoo...
Does exactly what I need it to do
09-06-2020
Review by mike franken
Received product vo...
Received product meets description well
04-05-2020
Review by J.G.LESGER
Product does what it...
Product does what it should do and correct however, they gave everything I would be Dutch which is not true is on Dutch and everything is in English displayed the operation of the device is accompanied by operation of buttons that you do hear loud when you operate it too bad however, you can only use the device if you connect it to OBD or mains so you can not see your values if you stretch it for the rest fine device and compact
20-04-2020
Review by anonymous
This reader almost picks...
This reader picks up almost everything except for some minor flaws.
13-01-2020
Review by anonymous
Good product, does a...
Good product, does everything in the description, am very happy with it.
05-09-2019
Review by Anton
Small and convenient in g...
Small and convenient to use and fast
22-07-2019
Review by anonymous
OBD 2 readout goes ...
OBD 2 reading is fine, but the device is not suitable for OBD 1.
28-06-2019
Review by Arie
Does everything that comes from...
Does everything that should be expected of it.
24-05-2019
Review by Jeroen
Top product , really e...
Top product , highly recommended !
29-04-2019
Review by Schiks en Megens Personenvervoer
With this, anyone can...
Allows anyone to work including an individual
21-03-2019
Review by Rinus
Very good product vo...
Very good product for its price. Everything is a little searching, but once you get along with it, it works properly. Good experience so far.
26-02-2019
Review by jean p.
easy in the g...
easy to use used to have a scanner for on the laptop with this you have instant access
30-01-2019