VCDS HEX-NET Pro
This VCDS interface allows both garage owners and hobbyists to read cars from the Volkswagen Audi group (Volkswagen/Audi/Seat/Skoda), reset error codes and make adjustments. The price includes VAT. You can purchase the VCDS cable here in our web shop. The VCDS diagnostic system is indispensable for garages that regularly work on VW, Audi, Seat or Skoda. This is the professional wireless VCDS HEX-NET WIFI version.
Read more
Got a question about this product?
Our team is ready to answer all your questions.
FAQ
Contact us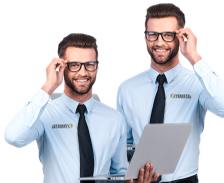 VCDS HEX-NET WIFI
The new VCDS WIFI interface has been released by Ross Tech. The readout equipment has become faster and more complete than its predecessor.
New to the VCDS interface is the wireless operation of the equipment. In short, the device can be used in 3 ways:

- You can connect the VCDS interface familiar via USB cable to your PC/laptop and continue to use it with the VCDS software.

New:
- You can use the familiar VCDS software. However, the difference is that this is no longer via the USB connection, but completely wireless via WIFI. The device works like a dongle.
- You can use VCDS Mobile. This means that you can use the online VCDS software with any browser, via your PC, laptop, phone or tablet (see images).

This HEX-NET kit is suitable for all Volkswagen, Audi, Seat and Skoda models, both old and new (OBD1, OBD2, including K-Line KKL). The included diagnostic software (VCDS) is in English and includes a license. Because the license is included in the interface, it is possible to use the software and the interface with multiple computers. Buying a VCDS offers many possibilities.
What are the capabilities of the VCDS?
The VCDS can do just about everything except coding keys and uploading new software into the control units.
What used to be reserved only for the dealer, you can now do yourself.
Reading and erasing error codes
Viewing measured value blocks and changing basic settings
Resetting service intervals
Brake pad mounting with electronic parking brake
Registering cruise control
Adjusting values
Log in tow bar
Testing actuators
Dynamic adjustment of the diesel pump with the TDI timing checker
Data logging for graphical display or saving, e.g. for diagnosis or tuning purposes
Read out part number
Coding control devices
Long coding, such as Xenon registration
Calibration of components such as throttle and kickdown
Rear brake replacement for cars with electronic parking brake
EOBD for various European models
- Works with most recent cars that require a direct CAN connection.
- Works fully with older type cars that communicate via K-line, K and L-line or dual K-line.
- Protocol timing indistinguishable from VAS equipment.
- Communicates reliably even with "difficult" control devices, such as the 1991-1994 1Z Audi TDIs and the 1993-1994 Audi 2.6L with Hella ECU.
- Built-in Saver functionality -- Alerts the user immediately when K/K1 line or the L/K2 line short circuits.
- Full support for dual-K line in "new" (B6/8E chassis Audi A4 and 2002+ Audi A6 -- no VAS-6017 required -- no manual switching!
- Bi-Color (red/green) status/activity LED
What are the specifications of VCDS?
Language: English
Manufacturer: Ross-Tech
Works on:
Windows XP, Vista, 7, 8 en 10 (32 en 64 bit), Windows Phone
Apple iPad, iPhone
Android phone and tablet
Warranty: 2 years
Updates: Free, via internet
Unlimited use, with no VIN restriction.


The kit comes with storage case and reducer cables (2x2 pin and Crafter reducer cable).
Advantages & drawbacks
English VCDS software
Very extensive to use at the dealer level
Suitable for garages and the serious hobbyist
Free updates
Pro version: unlimited use
Works both via Windows PC and via iPhone, iPad, Android device via VCDS Mobile app
Comes with the 2x2 pin and 14 pin reducer cable
Well known and lots of information to be found on the Internet about use, coding, etc.
Fairly high purchase price
Free switching VIM and ECU flashing not possible
Specs summary
Manufacturer

Audi, Seat, Skoda, Volkswagen

Device properties

Free updates, Handheld, Updates, Connect to Android devices, Connect to Apple devices, Connect to computer, Connect to tablet, Connect to phone, WIFi connection

Features

ABS, Controlling Actuators, Airbag, Teach in, Operate electronic parking brake, Erase fault codes, Freeze frame, Teach in throttle valve, Parts coding, Interface, Lambda probe / o2 sensors, Live data, Engine diagnostics, Engine management reset, Oil reset, Coding, Brake pad reset, DPF regeneration, Scantool, Service reset, Immobilizer, Calibrate steering angle sensor, Transmission

Protocol

CAN, EOBD, ISO 9141, J1850 PWM, J1850 VPW, K-Line, KWP-2000, OBD1, OBD2
Alternative products
Review by Bosmans Performance
Perfect product, doe...
Perfect product, does as described.
20-07-2023
Review by Autoschade Michael
easy to use...
easy to use and very fast
03-11-2021
Review by Khalid
Works very well in h...
Works very well in dutch
09-09-2021
Review by Motorshop de Mammoet
Easy to use...
Easy to use, and is a registered version with the updates included.
13-07-2020
Review by Gino
Well if you give it am...
Good once you get it working (am not an IT specialist)
28-04-2020
Review by anonymous
Because these are a good ...
Because it has a good connection even with cable-less use.
30-12-2019
Review by Invenitur
Works quickly and easily...
Works quickly and easily with the computer.
12-11-2019
Review by Paulo Eduardo
Good but it had kl...
Good but it could have been smaller
25-07-2019
Review by Rene L.
Although the Dutch...
Although the Dutch language software is outdated, which I understand is being worked on, the VCDS Hex-Net Pro with the English language software is easy to install and register. The advantage of the VCDS over cheaper alternatives is that it has many more error codes and matches the designations used by the Volkswagen Group.
19-09-2018
Review by Ronald
Comprehensive tool, is...
Extensive tool, can do almost everything that is possible at the brand dealer. Especially the wireless possibility is 'nice to have', although it works a bit slowly. Also, the wireless capability seems less extensive than connecting via cable, but I haven't done enough with this to judge properly.
17-08-2018
Review by anonymous
Indispensable when there...
Indispensable when many VW group cars are in maintenance/repair.
01-05-2018
Review by anonymous
Ideal module where j...
Ideal module with which you can do a lot. Only it works through your mobile only in English and very different from the windows version.
23-03-2018
Review by anonymous
Product sweet look good...
Product sweet looks good. Not tested yet
17-11-2016