Autel AutoLink AL329 OBD II & CAN Universele Foutcodelezer
Autel AutoLink AL329 OBD II & CAN Universele Foutcodelezer
De Autel AL329 is geschikt voor alle OBD2 / EOBD ondersteunde voertuigen (benzine vanaf bouwjaar 2001, diesel vanaf bouwjaar 2004) en kan makkelijk een betrouwbare en volledige diagnose stellen van uw motormanagement. Brandt de MIL? Het motormanagement uitlezen is nog nooit zo makkelijk geweest! Dit betreft de AL329 met Nederlandstalige software en updates van Autel Nederland.
Read more
Got a question about this product?
Our team is ready to answer all your questions.
FAQ
Contact us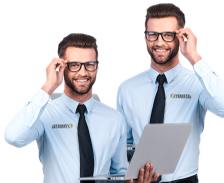 Autel AutoLink AL329
Wanneer uw motorlampje brandt wilt u weten wat er aan de hand is. U kunt de Autel AL329 gebruiken voor het uitlezen van storingen in uw motormanagement. Het uitleesapparaat leest en wist algemene, fabrikant specifieke en sporadische foutcodes in uw motor. Op deze manier bent u in staat om een snelle en betrouwbare diagnose te stellen van uw auto. Dit helpt u bij het zoeken naar de oorzaak van het probleem dat het motorlampje doet branden. Wanneer het probleem is opgelost, kan de foutcode gewist worden.
Wat zijn de mogelijkheden van het Autel AL329 uitleesapparaat?
Alle auto's met OBD2 / EOBD (ook CAN) worden ondersteund. In Europa geldt dit in de regel voor benzineauto's vanaf bouwjaar 2001 en voor diesel vanaf 2004.
I/M Readiness functie om snel de status van de emissie en rijcyclus vast te stellen
3 leds waarmee direct de status van het voertuig beoordeeld kan worden
Ondersteunt alle 5 de OBD2 / EOBD protocollen en alle 10 test modus
Voor het lezen en wissen van zowel generieke, fabrikant specifieke als sporadische foutcodes
Foutcodes worden met omschrijving weergegeven op het kleurenbeeldscherm
Mogelijkheid voor het bekijken van bevroren data (freeze frame) en live data
Uitlezen van voertuiginformatie zoals VIN, CIN en CVN
Mogelijkheden voor updaten via het internet
Welke protocollen worden door de Autel AutoLink 329 ondersteund?
SAE J1850 PWM
SAE J1850 VPW
KWP2000
ISO 9141-2
CAN (ISO 15765-4 / SAE J2480
Wat wordt er meegeleverd met Autel tool?
USB-kabel voor updates
Handleiding
De Autel AL329 diagnosescanner is universeel. Dat betekent dat deze scanner voor elk merk auto geschikt is. Let op; de auto dient wel OBD2 compatible te zijn.
OBD Warenhuis levert enkel originele Autel producten, geleverd door Autel Nederland.
Advantages & drawbacks
Betaalbaar uitleesapparaat om EOBD/OBD2 motor foutcodes uit te kunnen lezen en wissen
Geeft I/M readiness status, freeze frame data en live data weer
Nederlandstalige software
Geschikt voor elk automerk
Beperkt tot het uitlezen en wissen van foutcodes in de motor
Alleen geschikt voor auto's met het OBD2 protocol: benzine motoren vanaf bouwjaar 2001 en jongen en diesel motoren vanaf bouwjaar 2004 en jonger
Often purchased together with...
Specs summary
Manufacturer

Abarth, Alfa Romeo, Aston Martin, Audi, BMW, Bentley, Chevrolet, Chrysler, Citroën, Dacia, Daihatsu, Dodge, Ferrari, Fiat, Ford EU, Ford USA, General Motors, Honda, Hyundai, Infiniti, Jaguar, Jeep, Kia, Lamborghini, Lancia, Land Rover, Lexus, Maserati, Mazda, Mercedes, Mini, Mitsubishi, Nissan, Opel, Peugeot, Porsche, Renault, Rolls-Royce, Saab, Seat, Skoda, Smart, Subaru, Suzuki, Toyota, Universeel, Volkswagen, Volvo

Device properties

Gratis updates, Uitleesapparaat, Updates

Features

Foutcodes wissen, Freeze frame, Live data, Motor uitlezen, Motormanagement reset, Scantool

Protocol

CAN, ISO 9141, J1850 PWM, J1850 VPW, KWP-2000, OBD2
No reviews have been published.