Autel Autolink AL609 ABS Error Code Reader
Autel Autolink AL609 ABS Error Code Reader
This universal error code reader from Autel is suitable for reading the engine management of any vehicle with OBD2/EOBD. In addition the Autel AL609 reading device also has an ABS reading function. There is a great demand for suitable equipment for reading ABS faults. This device is therefore a very well-priced option for universal use. Look further for the ABS vehicle coverage.
Read more
Got a question about this product?
Our team is ready to answer all your questions.
FAQ
Contact us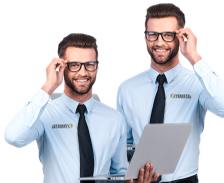 Autel AL609 OBD2 and ABS
The Autel AL609 error code reader, including ABS + CAN OBD2/EOBD is a universal scan tool for all OBD2/EOBD cars. It has been found that many users want to read the ABS in addition to the engine management. Autel has answered with this unique AL609 + ABS scan tool with a TFT color screen, built-in speaker and many additional readout functions.

The advantages of the Autel AL609 at a glance:
Reading and resetting of ABS systems
Supports engine management in all OBD2 / EOBD vehicles to date (including CAN)
Supports all 5 OBD2 / EOBD protocols and all 10 test modes
Advanced mode 6 support
Reads and clears both generic, manufacturer specific and sporadic error codes
Supports all 29 bit Canbus systems as with some BMW, Fiat and Mercedes models
Error codes are displayed with a description on the screen
Displays tips to quickly determine the cause of an error code
Possibility to view frozen data (freeze frame) and live data, also graphical display
Read out vehicle information such as VIN, CIN and CVN
Fast, powerful and very reliable
Easy to use with intuitive menu structure
Ergonomic design with rubber protection and robust housing
Color TFT screen with audio function for optimum user convenience
Possibilities for updating via the internet
Readout results can be printed from the PC
2 year full warranty
What is included with the Autel AutoLink AL609?
Universal OBD2 / EOBD cable
USB cable for printing function and updates
Micro SD card
Sturdy nylon carrying case
Manual
The AL609 can read the EOBD/OBD2 engine of any brand of car.

The ABS can only be read for the following brands:
Abarth
Acura
Alfa Romeo
Audi
Bentley
BMW
Bugatti
Chrysler
Citroën
Dacia
Ford
Fiat
GM
Honda
Hyundai
Infiniti
Isuzu
Jaguar
Kia
Lancia
Land Rover
Lexus
Maybach
Mazda
Mercedes Benz
Mini
Mitsubishi
Nissan
Opel
Peugeot
Porsche
Renault
Saab
Seat
Skoda
Smart
Sprinter
Subaru
Suzuki
Toyota
Volvo
Volkswagen
Advantages & drawbacks
Affordable reading device to read and erase EOBD/OBD2 engine and ABS error codes
Software completely supported in English
Suitable for any brand car
Free updates
Printable results via Windows PC
Only suitable for cars with the OBD2 protocol: petrol engines from the year 2001 and before and diesel engines from the year 2004 and before
ABS readout function does not work on every brand car
Often purchased together with...
Specs summary
Manufacturer

Abarth, Alfa Romeo, Aston Martin, Audi, BMW, Bentley, Chevrolet, Chrysler, Citroën, Dacia, Daihatsu, Dodge, Ferrari, Fiat, Ford EU, Ford USA, General Motors, Honda, Hyundai, Infiniti, Jaguar, Jeep, Kia, Lamborghini, Lancia, Land Rover, Lexus, Maserati, Mazda, Mercedes, Mini, Mitsubishi, Nissan, Opel, Peugeot, Porsche, Renault, Rolls-Royce, Saab, Seat, Skoda, Smart, Subaru, Suzuki, Iveco, Toyota, Universeel, Volkswagen, Volvo

Device properties

Free updates, Handheld, Updates

Features

ABS, Erase fault codes, Freeze frame, Live data, Engine diagnostics, Engine management reset, Scantool

Protocol

CAN, EOBD, ISO 9141, J1850 PWM, J1850 VPW, KWP-2000, OBD2
Review by Tiemen Kok
Dutch software...
Dutch software, convenient operation
13-09-2022
Review by Fekkes
very complete appara...
very complete device with even ABS readout function
25-06-2020
Review by Vercauteren
Very simple to use...
Very simple to use. Also for the non professional.
18-04-2018
Review by anonymous
Good device, allee...
Good device, just a shame that the device cannot be set up in Dutch and has no Dutch description.
17-11-2016