Autel AutoLink AL629 ABS, Airbag and OBD2
Autel AutoLink AL629 ABS, Airbag and OBD2
The Autel AL629 (EU) is the successor to the successful Autel AL619 and is suitable for cars equipped with OBD2 / EOBD (including CAN). In Europe, this generally applies to petrol cars from the year 2001 and diesel from the year 2004. The Autel AL629 reader can easily make a reliable and complete diagnosis, because this scan tool supports all 10 modes of OBD2 / EOBD. This diagnostic tool also supports ABS and Airbag and Transmission of the car brands listed below at the bottom of the page. This concerns the AL619 which is supported in English and gets updates from Autel.
Read more
Got a question about this product?
Our team is ready to answer all your questions.
FAQ
Contact us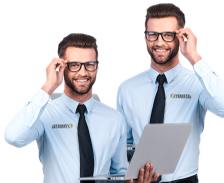 Autel AL629 OBD2, ABS, Airbag and Transmission diagnostic tool
The Autel AL629 reads and erases error codes in the engine management of cars that are OBD2 compatible. In addition to reading the engine management, the AL629 reads and clears error codes in the ABS and Airbag system of the car. The device displays both generic, manufacturer specific and sporadic error codes. With every error code found the AL629 gives a short tip about the cause of the error code. Viewing freeze data and displaying sensor data in real time is also possible with the Autel AL629.
The features of the Autel AutoLink AL629
All cars with OBD2 / EOBD (including CAN) are supported. In Europe, this generally applies to petrol cars from the year 2001 and for diesel from the year 2004.
Reading and resetting Airbag, ABS and Transmission systems
Supports all 5 OBD2 / EOBD protocols and all 10 test modes
Advanced mode 6 support
Reads (and clears) both generic, manufacturer specific and sporadic error codes
Supports all 29 bit Canbus systems as with some BMW, Fiat and Mercedes models
Error codes are displayed with description on the TFT screen
Error code tips help to determine the cause of an error code more quickly
Possibility to view frozen data (freeze frame) and live data, also graphical display
Read out vehicle information such as VIN, CIN and CVN
Fast, powerful and very reliable
Increases efficiency and ensures workplace safety
Easy to use with intuitive menu structure
Ergonomic design with rubber protection and robust housing
Color TFT screen with audio function for optimum user convenience
Possibilities for updating via the internet
Readout results can be printed from the PC
What is included with the AL629?
Universal OBD2 / EOBD cable
USB cable for printing function and updates
Sturdy nylon carrying case
Manual
The Autel AL629 supports at least the ABS and Airbag of the following brands:
Acura
Audi
Bentley
BMW
Bugatti
Chevrolet
Chrysler
Citroen
Dacia
Daewoo
Fiat
Ford USA
Ford EU
GM
Honda
Hyundai
Infinity
Jaguar
Jeep
Kia
Lancia
Land Rover
Lexus
Maybach
Mazda
Mercedes
Mini
Mitsubishi
Nissan
Opel
Peugeot
Porsche
Renault
Saab
Scion
Seat
Skoda
Smart
Sprinter (Mercedes)
Subaru
Suzuki
Toyota
Volkswagen
Volvo
Carvitas only supplies original Autel products, supplied by Autel Netherlands.
Advantages & drawbacks
Affordable reading device to read and erase EOBD/OBD2 engine, ABS and Airbag error codes
Displays I/M readiness emission status O2 monitor status, freeze frame data and live data
Software completely supported in English
Suitable for every brand car
Free updates
Printable results via Windows PC
Only suitable for cars with the OBD2 protocol: petrol engines from the year 2001 and younger and diesel engines from the year 2004 and before
Often purchased together with...
Specs summary
Manufacturer

Abarth, Alfa Romeo, Aston Martin, Audi, BMW, Bentley, Chevrolet, Chrysler, Citroën, Dacia, Daihatsu, Dodge, Ferrari, Fiat, Ford EU, Ford USA, General Motors, Honda, Hyundai, Infiniti, Jaguar, Jeep, Kia, Lamborghini, Lancia, Land Rover, Lexus, Maserati, Mazda, Mercedes, Mini, Mitsubishi, Nissan, Opel, Peugeot, Porsche, Renault, Rolls-Royce, Saab, Seat, Skoda, Smart, Subaru, Suzuki, Toyota, Universeel, Volkswagen, Volvo

Device properties

Free updates, Handheld, Updates

Features

ABS, Airbag, Erase fault codes, Freeze frame, Lambda probe / o2 sensors, Live data, Engine diagnostics, Engine management reset, Scantool

Protocol

CAN, EOBD, ISO 9141, J1850 PWM, J1850 VPW, K-Line, KWP-2000, OBD2
Review by Michel
It works well with u...
It works well with read out and erase
08-08-2022
Review by Nico
User-friendly,...
User-friendly, fast and clear
01-04-2022
Review by Jean
Can in the Netherlands...
Can be used in Dutch but no manual in Dutch
17-01-2022
Review by Jo Machiels
Me as a hobby mechanic...
I as a hobby mechanic find it a good product and all the features that come in handy
19-11-2021
Review by Heg Helmendag
This tester is for ...
This tester is not suitable for the Saab 9.5 NG ( 2010 from July ) . The old models up to 2010 are .
09-08-2021
Review by Arthur Goossens
The software is not ...
The software is not up to date. Only goes up to 2018. Three years behind is too much.
02-08-2021
Review by 'm van Ham
Allows you to go on ch...
Allows you to log in by chassis number and read and save your fault code. Also read your automatic transmission. Good device and easier than other brands. And in Dutch
14-01-2021
Review by AUTOCENTRUM FREDERIK HENDRIK
REAGEERT SNEL , ONE...
RESPONDS QUICKLY , EASY OPERATION
23-12-2020
Review by luc germeyns
Is much more complete da...
is much more complete than cheap devices,you can test by car brand itself.
29-07-2020
Review by Thijmen
Does well. Reads...
Does a good job. Reads all codes. Good quality
28-04-2020
Review by anonymous
This allows you to get more ...
With this you can read/restore more than just engine light. With this you are more manly. And it may cost a one-time fee, but you get something very useful in return.
02-01-2020
Review by Jaap. J.A.C. Bol
Good product. Well ie...
Good product. A little too much choice among Autel devices though, making it difficult to choose the right one.
16-12-2019
Review by BJ
Good product does ge...
Good product does enough for the hobbyist who wants a step beyond just reading engine codes. I have already solved an airbag problem with it within 5 minutes.
18-11-2019
Review by IG
The AL 629 is a pri...
The AL 629 is a fine device that provides sufficient info for the home mechanic. However, I find the device rather slow and difficult to connect via USB to the PC. It is better to take out the card and read/print it.
20-05-2019
Review by Piet
Does what it promises ...
Does what it promises and works very easily
17-12-2018
Review by Horstman
don't know yet,I...
don't know yet,I'm going to use m now and this one came out as the best for us
11-12-2018
Review by anonymous
A very convenient and ...
A very handy and solidly built scanner that works very intuitively ( also because of the Dutch language )
05-06-2018
Review by Rene
Finally a clear...
Finally a clear device !
03-05-2018
Review by Adriaan
the language is in Ne...
the language is in Dutch on the screen, which is easier to understand. foreign technical words do sometimes cause confusion!
26-02-2018
Review by anonymous
Does what is said. ...
Does what is said. It said that Citroen could not read an airbag. It did say Citroen but did not read.
05-02-2018
Review by anonymous
Great device! W...
Great device! Saved expensive garage costs again by being able to troubleshoot and fix it myself. Device paid for itself immediately!
13-04-2017
Review by Emerik
Very easy in ge...
Very easy to use,besides engine diagnosis it is extended with ABS and airbag, suitable for all car brands.Tested and tried on VW Passat,MB a- class, Lexus
27-02-2017