Autel MaxiCheck MX808TS
The Autel MX808TS is a latest generation Android diagnostic tablet. The 808TS can perform the most common service operations such as oil/service resets, regenerating the diesel particulate filter, teaching in keys and injectors and much more. However, in addition to the normal MX808, the TS version can also perform advanced TPMS functions, such as learning and activating sensors. Together with the MX808, this is the most complete diagnostic computer under €1000 at the moment. Because the software of the most expensive Autel MaxiSys series is used, the updates come quickly and the latest cars are the first to be available within the MX808TS. No workshop is complete without the MX808TS!
Read more
Got a question about this product?
Our team is ready to answer all your questions.
FAQ
Contact us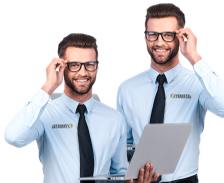 Autel MaxiCheck MX808TS
The new Autel MaxiCheck MX808TS can read all brands and modules and perform all possible service functions. In addition, this professional diagnostic tool has TPMS functionality. This means that you can register, code and reactivate your TPMS sensors yourself. In addition, the MX808TS is wireless. You plug a dongle into the OBD2 port and the 808TS connects to it.

The MX808TS also has all possible service functions on board, except for coding modules. This is currently the most popular tool in most workshops due to price, vehicle coverage and speed. Together with the MX808, the MX808TS has been completely redeveloped from the ground up by Autel based on the MxiSys software and has the latest technology on board. The service functions are often much more extensive than the Autel MD808 Pro. Of course, EPB, DPF (diesel particulate filter regeneration) and resetting the service interval should not be missing as standard on these models. What distinguishes the MX808TS in this is, among other things, the TPMS functions, the learning of injectors and the possibility to program new keys.
TMPS Features:
As mentioned, in addition to the functions of the regular MX808, the MX808TS also has the option to encode and read TPMS sensors in addition to wireless connection. TPMS sensors are now supplied in almost all modern cars. This is a sensor that is incorporated in the valve of the rim/tyre. The options at a glance:
Advanced TPMS diagnostics
TPMS health check
Activate TPMS sensors
Activate TPMS sensors, including the Autel MX sensor
Register TPMS sensors in the car via OBD2
Learning procedure per model shown in an on-screen manual
The MX808TS features at a glance:
The Autel MX808TS and the MX808 are currently the best tools available under € 1000, because they share a lot of technology with the MaxiSys brothers, the updates are also more frequent and more recent models are available faster. Because the MX808TS goes beyond service functions and diagnosing problems, there is no need to purchase different devices and everything can be done by the MX808. This saves time and you no longer have to go to the dealer for certain special functions. Below is a brief overview of the possibilities of the 808:
Reads and clears error codes in all systems of the car
View live and freeze frame data from all of the vehicle's systems
Extensive service functions
Oil service reset
Reset of maintenance intervals
Battery reset and battery registration (BMS)
(Forced) regeneration of the particulate filter (DPF)
Resetting the steering angle sensor (SAS)
Release electric parking brake (EPB) and brake pad reset
Test components
Programming injectors
Teach-in throttle body
Programming keys
Record and play back live data
Extensive TPMS functions
O2 monitor, on-board monitor, run I/M readiness
Print diagnostic reports via PC
First year free updates, then 235 euros per year (not mandatory).
What will you receive?
Autel MaxiCheck MX808TS diagnostic tablet
Autel MaxiCheck wireless dongle
Manual
OBD2 data cable
External power adapter
Storage case
Advantages & drawbacks
Teach-in TPMS sensors
Activate TPMS sensors
EOBD/OBD2 engine management diagnosis
OBD1 and OBD2 diagnosis
Touch screen android tablet design
Diagnosis of all modules
Live data and Freeze Frame data display with the ability to save and replay
Service options: BMS, SAS, DPF, EPB, SRS, Oil reset
Teach-in injectors
I/M Readiness emission test
Wireless
The MX808TS is equipped with its own battery which needs to be charged
No possibility to do diagnostics via a cable
Often purchased together with...
Specs summary
Manufacturer

Abarth, Alfa Romeo, Aston Martin, Audi, BMW, Bentley, Chevrolet, Chrysler, Citroën, Dacia, Daihatsu, Dodge, Ferrari, Fiat, Ford EU, Ford USA, General Motors, Honda, Hyundai, Infiniti, Jaguar, Jeep, Kia, Lamborghini, Lancia, Land Rover, Lexus, Maserati, Mazda, Mercedes, Mini, Mitsubishi, Nissan, Opel, Peugeot, Porsche, Renault, Rolls-Royce, Saab, Seat, Skoda, Smart, Subaru, Suzuki, Toyota, Universeel, Volkswagen, Volvo

Device properties

MOT, Built in battery, Touchscreen, Handheld, Updates

Features

ABS, Airbag, Teach in, Operate electronic parking brake, Erase fault codes, Freeze frame, Teach in throttle valve, Parts coding, Lambda probe / o2 sensors, Live data, Engine diagnostics, Engine management reset, Oil reset, Coding, Brake pad reset, DPF regeneration, Scantool, Service reset, Calibrate steering angle sensor, TPMS coding, Transmission

Protocol

CAN, EOBD, ISO 9141, J1850 PWM, J1850 VPW, K-Line, KWP-2000, OBD1, OBD2
Review by Engyn technics
seems promising ,...
seems promising , further use will tell
24-10-2022
Review by autobanden Hesie
excellent tool especially to ...
excellent tool especially to reset the tpms sensors
31-05-2022
Review by Roberto
Price quality a ...
Price quality one of the better ones I could find and with this device you can already do a lot of no
30-05-2022
Review by Garage smeets
Product works very g...
Product works very well,,,no cons to mention
23-05-2022
Review by A-Z Auto's
works perfectly, it t...
works perfectly, the device is very comprehensive with diverse functions and in the language you want
28-10-2021
Review by Declercq Dirck
I haven't yet b...
I don't have much experience with this product yet. However, I've tried to activate the fap additive pump on 2 French vehicles and it's not possible with my product. My question is whether this function can be activated with an update?
27-09-2021
Review by Vhm service
Affordable device e...
Affordable device and works fine
14-07-2021
Review by Garage 035
I had been opz...
I had been looking for some time. Through my suppliers, this product was not available at this price.
15-02-2021
Review by Alattim Tokmak
not helamal good.M...
not helamal good.But draft beche start is good
18-01-2021
Review by auto-moto service swinnen
compact handy in ge...
compact convenient to use.delivered in a sturdy case
10-11-2020
Review by FTN automotive
Fine transfer fromi...
Great switch from a Snapon Mode, very satisfied with it.
04-11-2020
Review by Vandeborne
Ease of use and tal...
Ease of use and numerous possibilities
28-10-2020
Review by Smeets rouwvervoer
It does where I put it...
It does what I bought it for
21-10-2020
Review by Sooka verhuur.
It satisfies just fine and...
It satisfies fine and lots of user convenience. Nice softwear and applications and in Dutch.
03-08-2020
Review by Garage Carfield
All functions work...
All functions do not work yet because learning and experiencing everything takes some time
14-05-2020
Review by M. van Niel
Working quickly .easy to...
Fast work .easy professional
07-05-2020